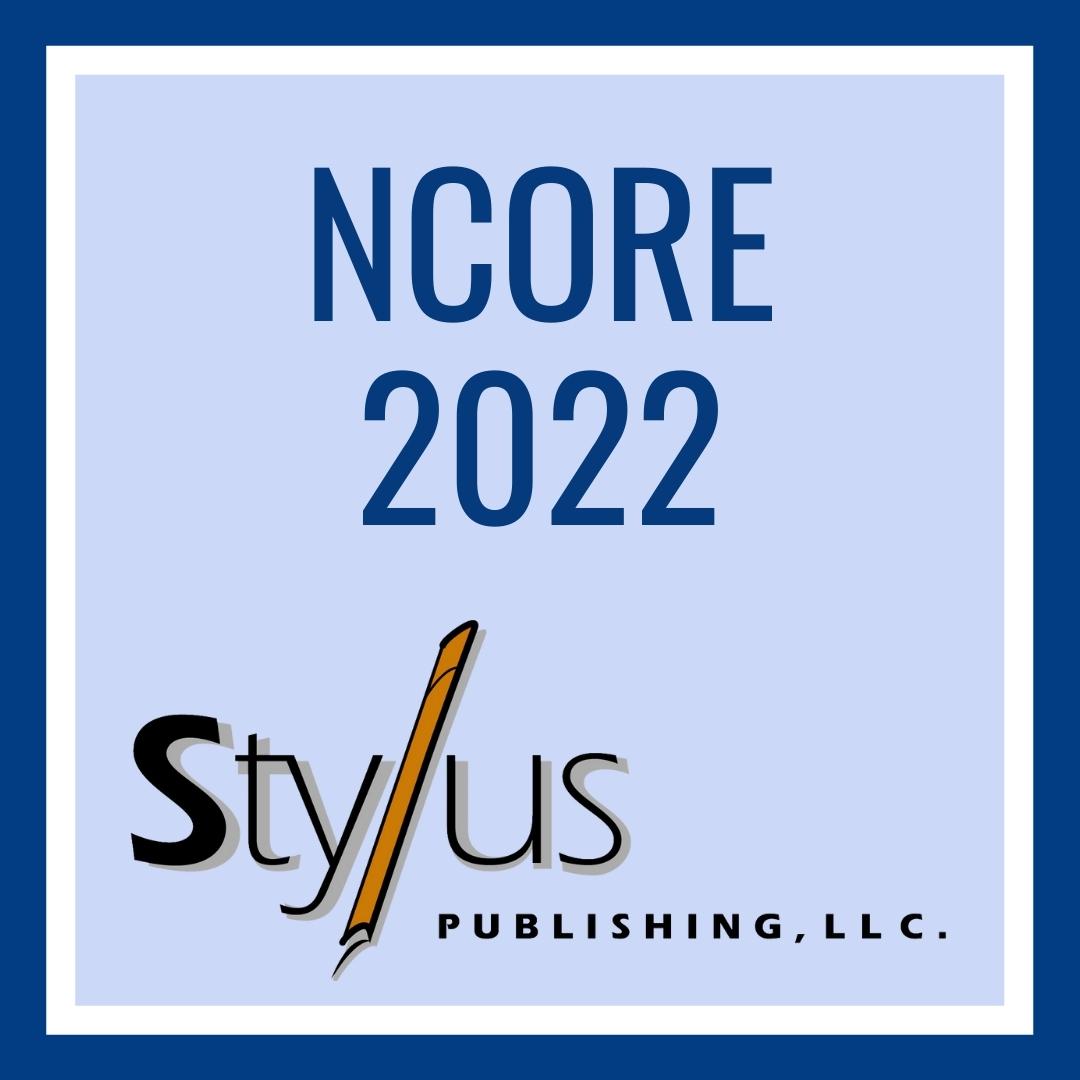 Stylus NCORE Virtual Booth
Browse the books we had planned to display at NCORE 2022, plus links to author webinars, catalogs, videos, and more.
Note that this "booth" is a self-contained environment to ensure you get the 30% and free shipping. If you want to add titles not listed, first complete your order on this page, then open the Stylus website, select titles, and enter the Offer Code in the regular shopping cart. Free standard shipping applies to US and Canadian orders.
Featured Titles - Use code NCORE22 when placing your order.
Edited by Marc P. Johnston-Guerrero and Charmaine L. Wijeyesinghe
Tracie Marcella Addy, Derek Dube, Khadijah A. Mitchell, and Mallory SoRelle
Stephen D. Brookfield and Mary E. Hess
Jeanett Castellanos, Joseph L. White and Veronica Franco
Edited by Amanda Tachine and Z Nicolazzo
Edited by Gavin W. Henning, Gianina R. Baker, Natasha A. Jankowski, Anne E. Lundquist and Erick Montenegro
Sherry K. Watt, Duhita Mahatmya, Milad Mohebali and Charles R. Martin-Stanley II
Use code NCORE22 when placing your order.