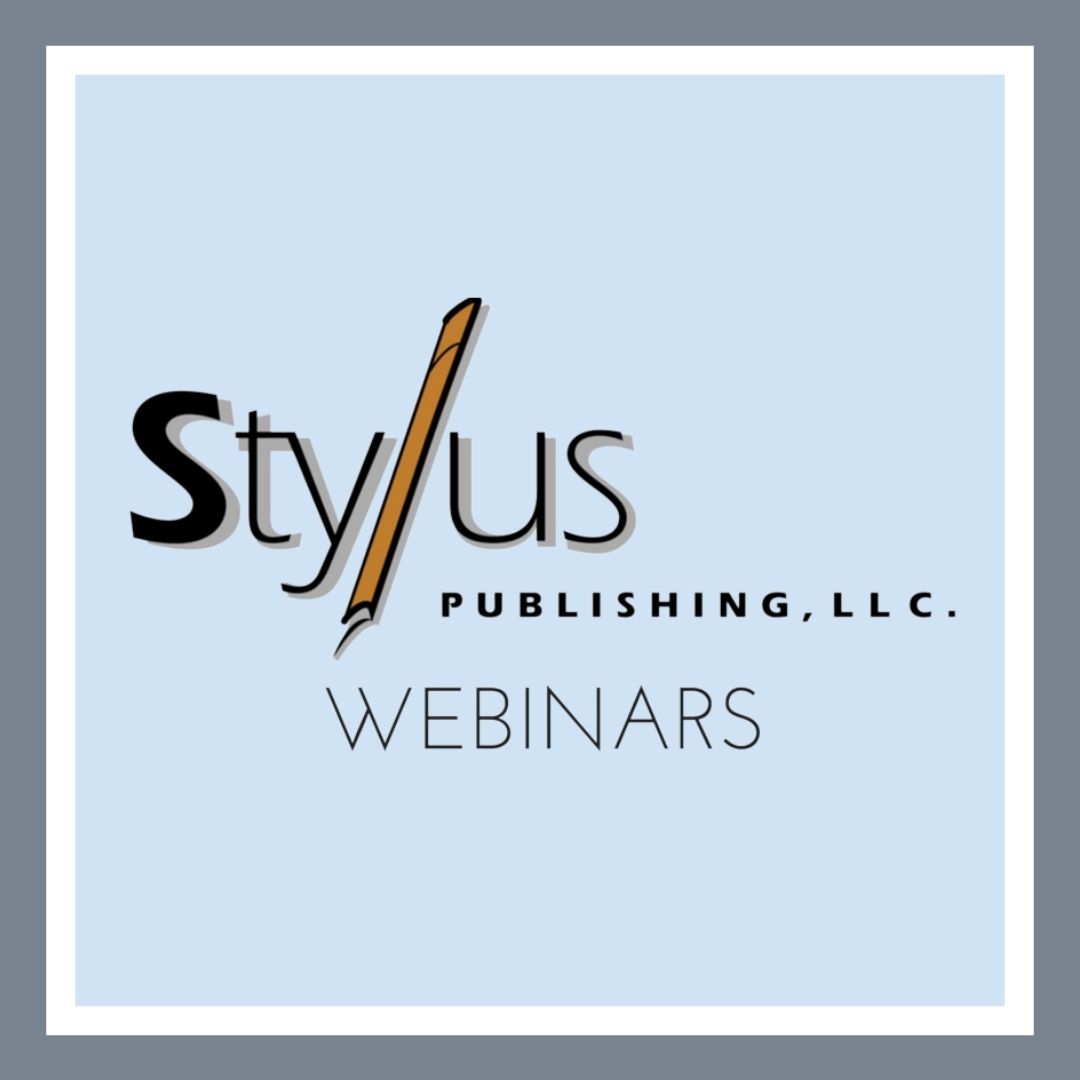 Every month, Stylus brings you free webinars from our best-selling authors. These webinars bring you direct access to our authors and give you a preview their latest titles.
Webinar Calendar
This webinar is aimed at campus leaders and professionals who support faculty as they transition into the digital learning environment, as well as faculty who face the challenging task of identifying and then learning how to use emerging technological capabilities in a rapidly evolving digital landscape.
Join Ryan Arnett, Charles Hueber, and George McClellan, co-authors of Esports in Higher Education: Fostering Successful Student-Athletes and Successful Programs, for this interactive discussion about the why, how, and what of building esports programs on your campus. The session will also include information on potential legal, policy, and practice pitfalls that can spell trouble for esports programs.
Amy Driscoll, Swarup Wood, Dan Shapiro and Nelson Graff
Tracie Marcella Addy, Derek Dube, Khadijah A. Mitchell and Mallory SoRelle
Georgianna Martin and Sonja Ardoin, with chapter authors Mark Chung Kwan Fan, Sara I. Gamez, Dave Nguyen and Desiree Polk-Bland
Simone C. O. Conceição and Les L. Howles
Caralyn Zehnder, Cynthia Alby, Karynne Kleine and Julia Metzker
Kevin Kelly and Todd D. Zakrajsek
All webinars will be recorded and shared on the Stylus YouTube Channel.
Additional Resources
Tweets