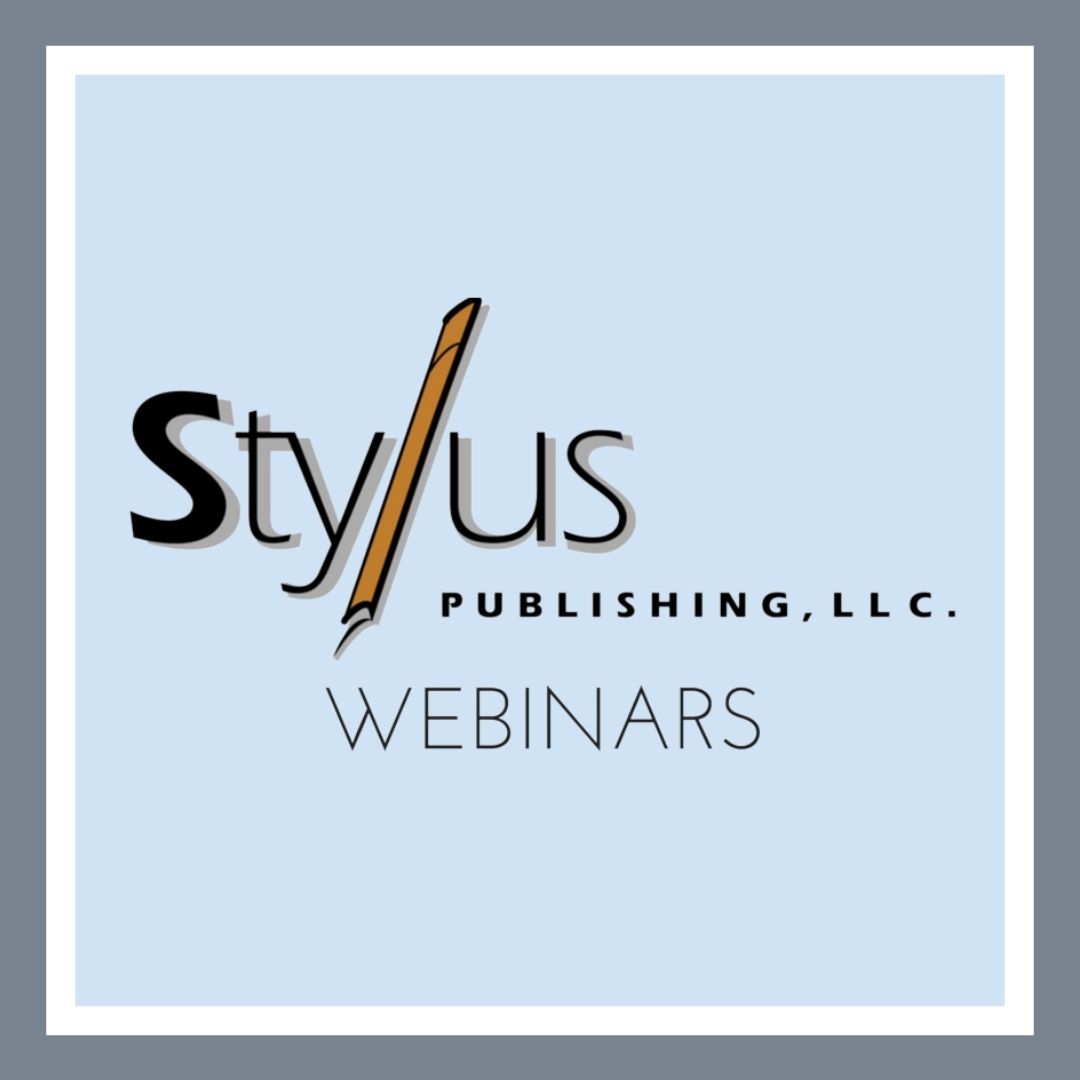 Every month, Stylus brings you free webinars from our best-selling authors. These webinars bring you direct access to our authors and give you a preview their latest titles.
All webinar videos are posted on their respective book pages, as well as the Stylus YouTube Channel.
Webinar Calendar
Virtual COIL with Jon Rubin and Katherine Wimpenny
Joanne Ricevuto and Laura McLaughlin
Jeanett Castellanos, Joseph L. White and Veronica Franco
Amanda Tachine and Z Nicolazzo
Kacie L. Armstrong, Lauren A. Genova, John Wyatt Greenlee and Derina S. Samuel
Paul L. Gaston and Michelle Van Noy
Carol A. Hurney, Christine M. Rener and Jordan D. Troisi
Brent D. Ruben, Richard De Lisi and Ralph A. Gigliotti
Sherry K. Watt, Duhita Mahatmya, Milad Mohebali and Charles R. Martin-Stanley II
Gavin W. Henning, Natasha A. Jankowski, and Erick Montenegro
Erin M. Bentrim and Gavin W. Henning
Nicholas A. Bowman, Becky Wai-Ling Packard, and Josipa Roksa
All webinars will be recorded and shared on the Stylus YouTube Channel.
Additional Resources
Tweets