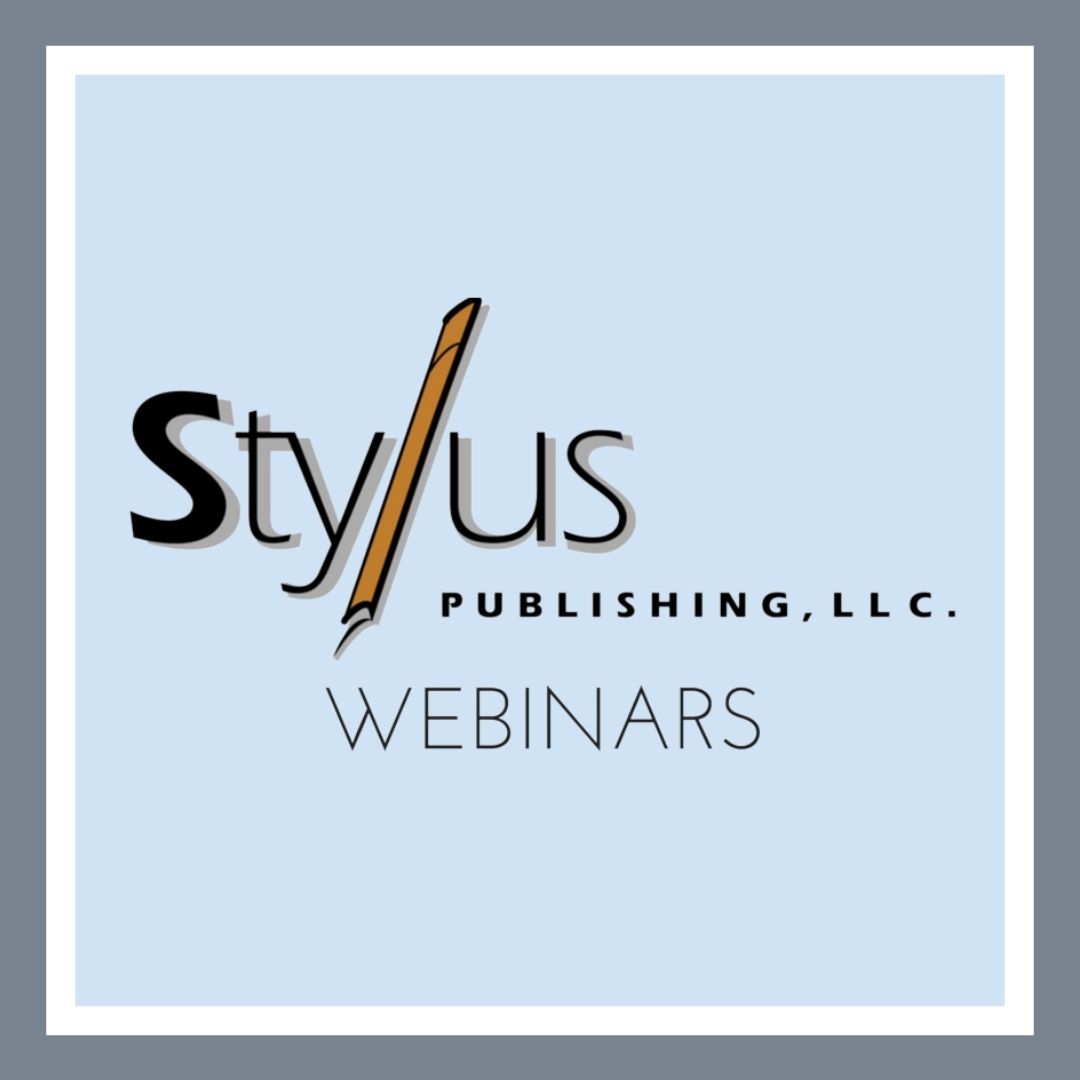 Every month, Stylus brings you free webinars from our best-selling authors. These webinars bring you direct access to our authors and give you a preview their latest titles.
Webinar Calendar
Lead editors Georgianna Martin and Sonja Ardoin will be introducing their new book, discussing concrete examples of supports with chapter author panelists, and taking questions about how institutions can build and strengthen initiatives to raise class consciousness, reduce classism, and advance social class equity.
What do inclusive instructors do to create equitable and welcoming environments for their learners? During this webinar, the authors of What Inclusive Instructors Do: Principles and Practices for Excellence in College Teaching will discuss the small steps instructors can take to foster more inclusive classrooms based on the findings of a national study and evidence from the literature.
This will be a two-part webinar, featuring authors Amy Driscoll, Swarup Wood, Dan Shapiro and Nelson Graff. The June 3rd webinar will be titled, "Using Reflection to Advance Assessment for Student Success". The June 10th webinar will be "Humanizing Assignments".
This webinar is aimed at campus leaders and professionals who support faculty as they transition into the digital learning environment, as well as faculty who face the challenging task of identifying and then learning how to use emerging technological capabilities in a rapidly evolving digital landscape.
Simone C. O. Conceição and Les L. Howles
Caralyn Zehnder, Cynthia Alby, Karynne Kleine and Julia Metzker
Kevin Kelly and Todd D. Zakrajsek
All webinars will be recorded and shared on the Stylus YouTube Channel.
Additional Resources
Tweets