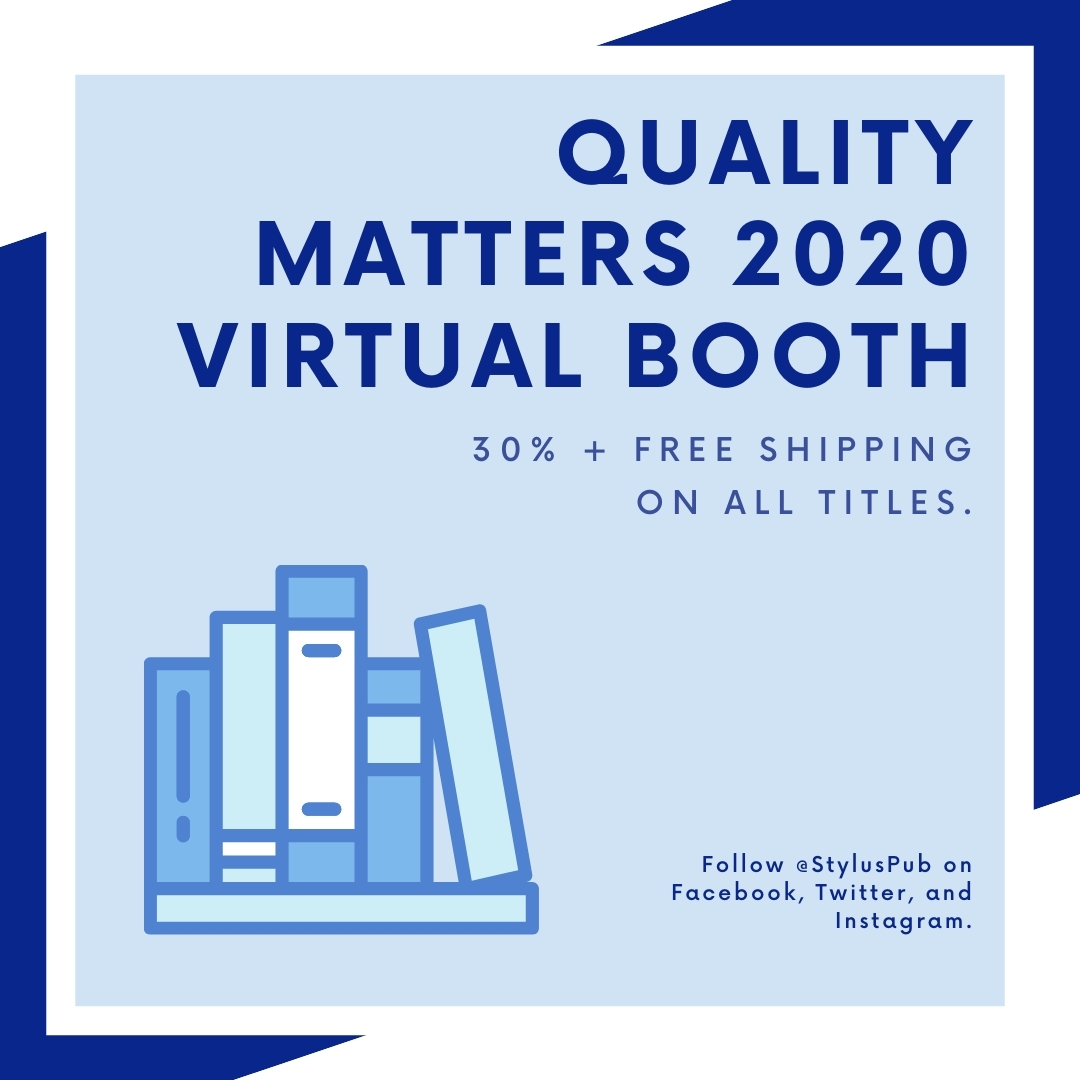 Stylus Quality Matters 2020 Virtual Bookstore
Browse the books we had planned to display at QM 2020 – all available, including those in press, at 30% off with free shipping.
Note that this "booth" is a self-contained environment to ensure you get the 30% discount and free shipping. If you want to add titles not listed, first complete your order on this page, then open the Stylus website, select titles, and enter the Offer Code in the regular shopping cart. Free shipping applies to US and Canadian orders.

Featured Titles
New From The Excellent Teacher Series
Second Edition, Published in Association with The Online Learning Consortium
Edited by Gary E. Miller and Kathleen S. Ives
From the Thrive Online Series
Use code QM30 when placing your order.