20% MDCCC Discount
MDCCC, in accordance with its mission to mobilize the collective commitment and capacity of higher education to actively advance communities through civic and community engagement, is pleased to partner with Stylus Publishing to offer 20% off of selected titles.

Additionally, Stylus is donating 20% of the price of each book to support the work of MDCCC.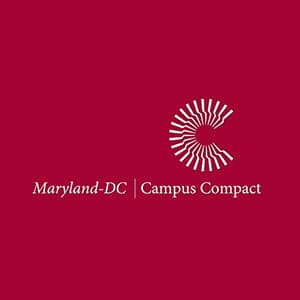 Students as Colleagues
Expanding the Circle of Service-Learning Leadership
Paperback
July 2006
9780972939454
More details
Publisher
Campus Compact
Published
13th July 2006
ISBN 9780972939454
Language English
Pages 279 pp.
Size 7" x 10"
This seminal volume takes service-learning to a new level by demonstrating how it can meet its academic and community goals while developing student leaders. Models from campuses across the country offer successful practices for recruiting and training student leaders in service-learning, using students to staff key administrative positions, and establishing student-faculty partnerships to design and run community-based courses. According to Campus Compact's member survey, nearly three-quarters of colleges and universities cite both student leadership development and student civic engagement as key outcomes in their strategic plans. Students as Colleagues is a must for anyone on campus seeking to achieve these institutional goals.
"Engaged students are vital to a flourishing democracy. This collection gives powerful examples of institutional support for student leadership in the academic curriculum that can help catalyze engagement on campuses around the country. We should all take notice, especially those of us who see service-learning as a vehicle for civic renewal."

Eduardo J. Padrón, President, Miami Dade College
"Students as Colleagues provides colleges and universities with a strong rationale and specific models for expanding the role of students in all aspects of campus engagement. Its publication fills a large gap in the higher education resource library."

Richard M. Battistoni, Director, Feinstein Institute for Public Service, Providence College
"Students as Colleagues is a stunning testament to the rich educational value that student expertise and leadership can bring to the civically engaged classroom. It is not a step-by-step guide to replicating the programs it describes, but a source of ideas and inspiration for students, faculty, and service-learning professionals alike."

Stephanie Raill, student, Macalester College
Foreword

About the Authors

Acknowledgments

Introduction

Identifying Student Leaders

Training Students

Students as Staff

Student-Faculty Partnerships

Students as Academic Entrepreneurs