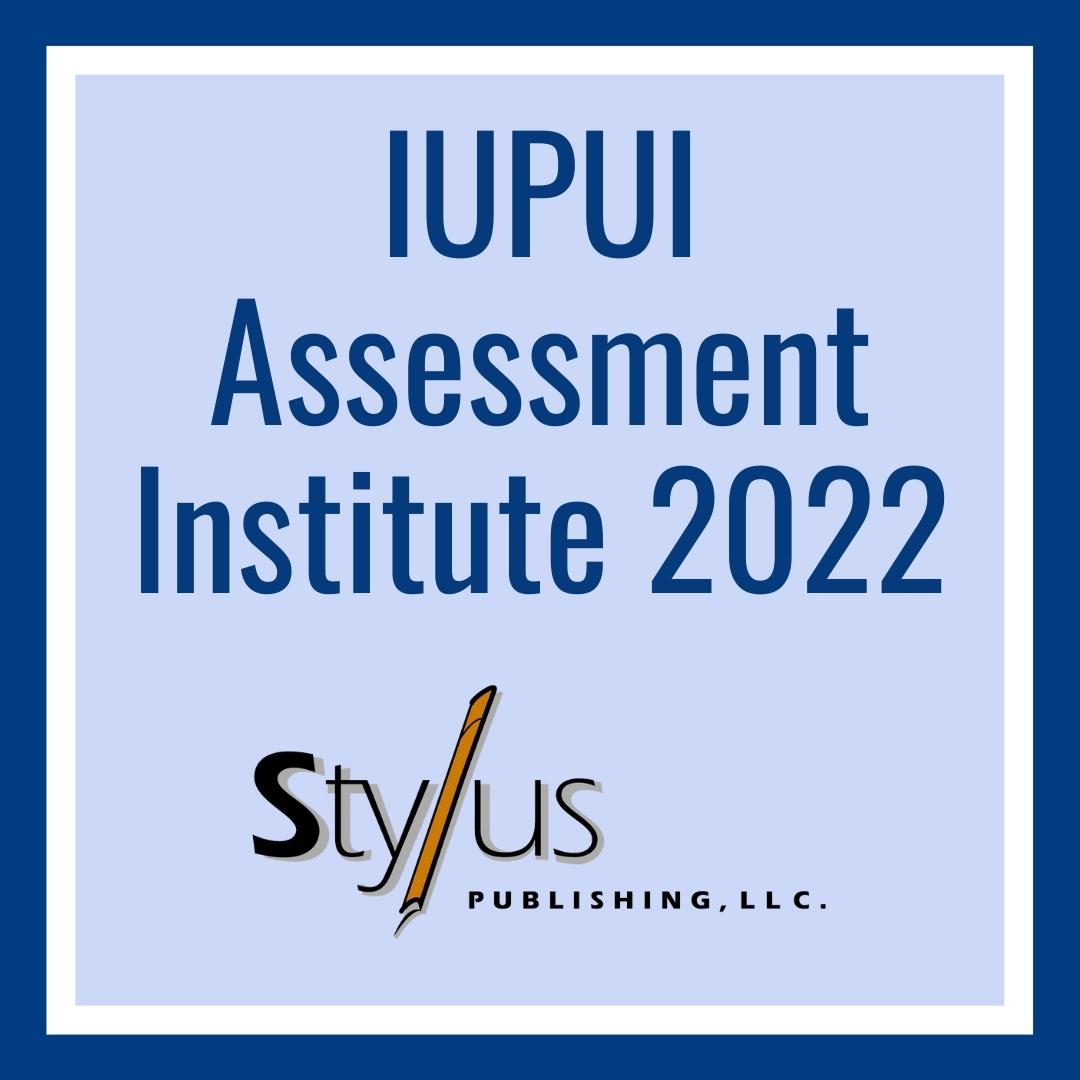 Stylus IUPUI Assessment Institute Virtual Booth
Browse our Assessment and Accreditation titles – all available, including those in press, at 30% off with free shipping.

Note that this "booth" is a self-contained environment to ensure you get the 30% discount and free shipping. If you want to add titles not listed, first complete your order on this page, then open the Stylus website, select titles, and enter the Offer Code in the regular shopping cart. Free StandardShipping applies to US and Canadian orders.
Featured Titles
Edited by Gavin W. Henning, Gianina R. Baker, Natasha A. Jankowski, Anne E. Lundquist and Erick Montenegro
Edited by John Zilvinskis, Jillian Kinzie, Jerry Daday, Ken O'Donnell and Carleen Vande Zande
Opening Plenary speaker Amelia Parnell
From Plenary Panelist Gavin Henning
From Track Keynote Tracie Addy
Tracie Marcella Addy, Derek Dube, Khadijah A. Mitchell and Mallory SoRelle
From Track Keynote Alison Cook-Sather
Alise de Bie, Elizabeth Marquis, Alison Cook-Sather and Leslie Luqueño
Edited by Stephen P. Hundley and Susan Kahn
Keston H. Fulcher and Caroline Prendergast
Use code IUPUI2 when placing your order.
Additional Resources
Tweets