20% discount for OCC members
ORCC supports its mission of activating higher education to place more students on a lifelong path of civic participation by partnering with Stylus Distribution to offer a 20% discount to member campuses on selected titles.

Additionally, Stylus is donating 20% of the price of each book to support the work of ORCC.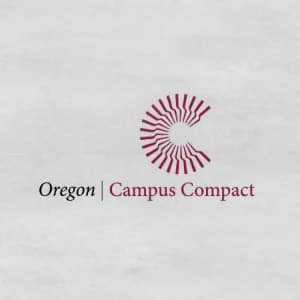 The Community Engagement Professional in Higher Education
A Competency Model for An Emerging Field
This book, offered by "practitioner-scholars," is an exploration and identification of the knowledge, skills, and dispositions that are central to supporting effective community engagement practices between higher education and communities. The discussion and review of these core competencies are framed within a broader context of the changing landscape of institutional community engagement and the emergence of the Community Engagement Professional as a facilitator of engaged teaching, research, and institutional partnerships distinct from other academic professionals.

This research, conducted as part of Campus Compact's Project on the Community Engagement Professional, seeks to identify the shared knowledge and practices of Community Engagement Professionals by looking to empirical practice literature. Chapters include an exploration of competencies applicable to those in Community Engagement Professional roles generally, and also to those specializing in specific areas such as faculty development, partnership facilitation, and other areas of responsibility. The authors trace the evolution of engagement administration over time and the role of those facilitating community-campus engagement toward a "Second Generation" professional who is at once a "tempered radical, transformational leader, and social entrepreneur."

Central to the work is a presentation of the core competency findings, along with suggestions for continued exploration. Dostilio and her colleagues argue that Community Engagement Professionals should claim a professional identity grounded in a set of core competencies, values, and knowledge, and through association with a community of scholar practitioners similarly dedicated. Additional work to understand and empower Community Engagement Professionals in their role as distinct from other higher education professional types will enable both broader impact for institutions and communities now with a view to prepare those coming to the role for a dynamic and demanding environment without distinct boundaries.
"This book illuminates important work of thinly acknowledged citizens of academe - Community Engaged Professionals. It advances the movement for publicly engaged scholarship giving voice to their person, place and purpose in Academe with myriad inflections beyond campus borders. Couched in a conceptually rich analysis of the professions the authors demonstrate the multidimensionality and complexity of this rising class and their critical place in the university of the 21st century."

Timothy Eatman, Associate Professor, Syracuse University, Director for Research for Imagining America (IA)
"Dostilio and her colleagues have incorporated an innovative empirical approach in charting the evolving role and responsibilities of CEPS. A practice scholar community of just over a dozen professionals spent nearly a year in conversation to review the literature and share their own perspectives on their work. The product of this initial effort was validated through a robust survey process of piloting and refining the outcomes. The process, involving hundreds of responding professionals, has identified key competencies that serve as compass points in the journey of becoming an effective CEP. Coupling the professional literature with the practical perspective of professionals in the field, this volume provides a comprehensive and broad contextual spectrum of necessary skills for serving students, faculty, campus centers, institutions, and the community. This book is an important resource for the new generation of professionals who must face a myriad of tasks and challenges that did not exist for the previous generation of professionals who launched pedagogical movement that has since become a professional field unto itself. At the same time, the book honors the legacy of the work provided by the early advocates of community engagement while looking ahead to guide future leaders of the field as they advance this work. This book combines and provides both a unique inquiry approach that will serve as a model for future research and a robust skill set that emerged from the inquiry that will serve the next generation of engaged educational leaders well."

Marshall Welch
"The Community Engagement Professional in Higher Education: A Competency Model for an Emerging Field is a discussion of a systematic collection of 103 competencies, in areas of knowledge, skills, abilities, and dispositions, for community engagement professionals and the process undertaken to develop the set.

The Community Engagement Professional's Guidebook is a compilation of advice, questions, and reflections to assist the reader in deep engagement and application of the competencies. I would suggest reading the two texts in sequence. Though the Guidebook stands alone, the primary text gives readers context and an explanation of the research methodology used to develop and select the competencies


A Competency Model is an academic introduction to the model and is an edited volume, with different authors explaining their academic contributions to subsets of competencies. \It reads like a formal panel presentation at an academic conference, with each chapter representing a research team's contributions to the whole. An authored text, the feels more like a coaching session with a mentor—a singular voice in an informal tone encouraging reflection.


Without question, Dostilio and her coauthors have made a monumental contribution to the field of community engagement with the Community Engaged Professional [CEP] competency model. Surely this model will ignite more research on the profession of CEPs, provide a framework for professional development, and enhance community–campus partnerships. These texts should be required reading for all CEPs."

- Journal of Higher Education Outreach and Engagement
Foreword

1) An Explanation of Community Engagement Professionals as Professionals and Leaders—L.D. Dostilio and L. G. Perry
2) Planning a Path Forward: Identifying the Knowledge, Skill, and Dispositions of Second Generation Community Engagement Professionals—L.D. Dostilio
3) Critical Perspectives and Commitments Deserving Attention from Community Engagement Professionals—K. Hernandez and K. Pasquesi
4) Program Administration and Evaluation—A. Farmer-Hansen
5) Envisioning, Leading, and Enacting Institutional Change for the Public Good: The Role of Community Engagement Professionals—R. Hübler and M. Quan
6) Attributes of Community Engagement Professionals Seeking to Institutionalize Community-Campus Engagement—L. Weaver and T. Kellogg
7) Supporting Student Civic Learning and Development—J. Benenson, K. M. Hemer, and K. Trebil
8) High Quality Community-Campus Partnerships: Approaches and Competencies—L. Martin & S. Crossland
9) Competencies Community Engagement Professionals Need for Faculty Development—J. S. Chamberlin and J. Phelps-Hillen

About the Editor and Contributors
Index