20% discount for OCC members
ORCC supports its mission of activating higher education to place more students on a lifelong path of civic participation by partnering with Stylus Distribution to offer a 20% discount to member campuses on selected titles.

Additionally, Stylus is donating 20% of the price of each book to support the work of ORCC.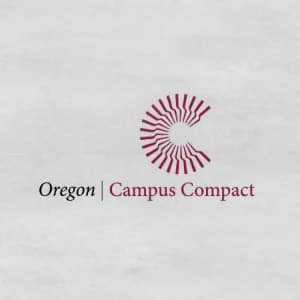 Partnerships That Work
The Stories and Lessons From Campus/Community Collaborations
Paperback
December 2010
9781945459016
More details
Publisher
Campus Compact
Published
13th December 2010
ISBN 9781945459016
Language English
Pages 48 pp.
Size 8.5" x 11"
Campus Compact is pleased to announce the availability of Partnerships That Work: Stories and Lessons from Campus/Community Collaborations. It describes the $1.5 million three-year project conducted by the New York and the Pennsylvania Campus Compacts, funded by Learn and Serve America—Higher Education, entitled "Building on Our Strengths."

Through subgrants to 16 projects, over 70 campuses and their community partners received grants to establish and expand service-learning via networks among regional partners or within academic disciplines. Valuable lessons about campus/community partnerships, the development of loosely-coupled networks, and the many variations of community-based education, civic engagement and service-learning emerged across a range of institutional types. The lessons learned should be useful to institutional leaders and policy-makers as well as to faculty and staff involved in the public mission of higher education.
"A critical review of a variety of multi-institutional networks that confirms the value of working together to achieve both individual and collective goals for service-learning and partnerships. The involvement of community partners in project and network decisions should inspire others to strengthen partner voice in service-learning."

Barbara Holland, Pro-Vice Chancellor of Engagement, University of Sydney
"Unique perspectives on civic engagement which further how ideas are put into action to make a real difference in the lives of people. For all of us in the service movement, this book is a must read."

Mark Gearan, President, Hobart and William Smith College
"A convincing case for the power of cross-institutional partnerships. This underscores the continuing influence of Campus Compact, the organization that has largely catalyzed and led the service-learning movement in higher education."

Ira Harkavy, Founding Director and Associate Vice President, Netter Center for Community Partnerships, University of Pennsylvania