20% MDCCC Discount
MDCCC, in accordance with its mission to mobilize the collective commitment and capacity of higher education to actively advance communities through civic and community engagement, is pleased to partner with Stylus Publishing to offer 20% off of selected titles.

Additionally, Stylus is donating 20% of the price of each book to support the work of MDCCC.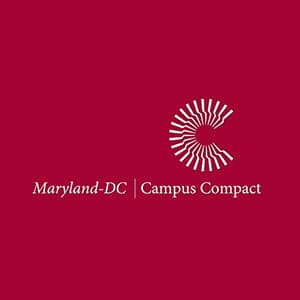 Published in association with The Online Learning Consortium.



Written by pioneers in the field of online learning, Leading the e-Learning Transformation of Higher Education is a professional text that offers insights and guidance to the rising generation of leaders in the field of higher education. It explains how to integrate online learning into an institution during a period of rapid social and institutional change.

This important volume:

• Shares success stories, interviews, cases and insights from a broad range of leadership styles
• Reviews how technology is transforming higher education worldwide
• Provides an overview of how distance education is organized in a range of institutional settings
• Breaks down current leadership challenges in both unit operations and institutional policy

This volume launches the new Stylus series that is aimed at the online learning and distance education market. It offers readers the opportunity to benefit from the collective experience and expertise of top leaders in the field. All of the contributors have held leadership roles in national and international distance education organizations. Five of the contributors have been recognized as Sloan Consortium Fellows in 2010 and they have all collaborated with the Institute for Emerging Leaders in Online Learning. These contributors have helped pave the way and now share their insights, advice, and broad vision with the future leaders of the field.
"Leading the e-Learning Transformation of Higher Education comes for innovators in the field of on-line learning, and not only reviews the specifics of how technology is changing the world of higher education, but considers the leadership and educational challenges that come with the e-learning environment. Chapters share successes, explains how to blend e-learning into higher education goals, and comes from contributors who themselves hold leadership roles in their organizations. A 'must' for any educator involved in higher learning processes."

- Bookwatch
"Written by six of the pioneers in the field of online learning, Leading the e-Learning Transformation of Higher Education is a professional text that offers insights and guidance to the rising generation of leaders in the field of online higher education. It explains how to integrate online learning into an institution during a period of rapid social and institutional change. This book integrates policy, technology, organizational culture, and leadership theory, and applies it to the practice of online learning. The authors share their rich background in the field and provide a vision to help guide today's online leaders. [This] is an important contribution toward defining leadership for the current academic era."

- Distance Education Report
"The seven authors are pioneers in the field and exceptional leaders in online learning. I have had the privilege of collaborating with all of them over the past 19 years and hold them in the highest regard. Their work is thoughtful, insightful, and needs to be shared. This book on leadership in online learning is a MUST-read for any college or university administrator or faculty member involved with online learning!"

Eric E. Fredericksen, Sloan-C Fellow, Sloan-C Board of Directors; Associate Vice President for Online Learning and Visiting Assistant Professor in Educational Leadership at the University of Rochester
"The field of online education is not yet 20 years old, but it has long represented a driving force of change in higher education. Early adopters were forced to learn 'on the job' because the modality outpaced the scholarship in the early years. For most of these 20 years, leaders in online education were at a disadvantage as they grew their programs in the midst of internal and external forces they knew little about. Fortunately for emerging leaders in the field, six of the titans of online learning have produced a volume that integrates policy, technology, organizational culture, and leadership theory, and applies it to the practice of online learning. Most importantly, they share their rich background in the field and provide a future vision to help guide today's online leaders. I wish I had this volume available when I was first working in the field in 1996!"

Marie A. Cini, Ph.D., Provost and Senior Vice President for Academic Affairs at University of Maryland University College
"This book is a must-read for present and aspiring educational leaders who wish to understand the intersection of established leadership principles and e-learning. The authors demonstrate clearly how institutional leaders must embrace the impact of instructional technology on organizational culture. They do this by concentrating on excellence in an innovative climate showing that sustainability is the key to success. This is volume is a tour de force in transformation and technology—the first that redefines the leadership construct in the modern era."

Charles (Chuck) Dziuban, Director of the Research Initiative for Teaching Effectiveness, Professor Emeritus, and inaugural Pegasus Professor at the University of Central Florida; and Sloan-C Fellow
Foreword - Michael Grahame Moore

Preface: Leading Change In Distance Education

PART ONE: Leading Change: Making the Match Between Leadership and Institutional Culture
1. E-Learning and the Transformation of Higher Education – Bruce Chaloux and Gary Miller
2. The Impact of Organizational Context – Bruce Chaloux and Gary Miller
3. Leading Change in the Mainstream: A Strategic Approach – Gary Miller
4. Leadership Is Personal – Wayne Smutz

PART TWO: Ensuring Operational Excellence
5. Enhancing e-Learning Effectiveness – Karen Swan
6. Supporting Faculty Success in Online Learning: Requirements for Individual and Institutional Leadership – Lawrence C. Ragan and Raymond Schroeder
7. Optimizing Student Success – Meg Benke and Gary Miller
8. Moving Into the Technology Mainstream – Raymond Schroeder and Gary Miller
9. Operational Leadership: Moving From Operations to Strategy – Raymond Schroeder

PART THREE: Sustaining the Innovation
10. Policy Leadership in e-Learning – Bruce Chaloux
11. Leading Beyond the Institution – Meg Benke and Gary Miller
12. Foreseeing an Actionable Future – Gary Miller, Meg Benke, Bruce Chaloux, Lawrence C. Ragan, Raymond Schroeder, Wayne Smutz, and Karen Swan

Authors

Index