About
Lisa S. Kelsay is the Assistant Dean of Liberal Arts/Director of Academic Arts at Moraine Valley Community College (IL). In addition, she is also a part-time instructor in education at Moraine Valley Community College and an adjunct professor in the Graduate School at Kaplan University. She holds a Ph.D. in higher education from Loyola University Chicago (IL), an M.A. in student personnel administration in higher education from Ball State University (IN), and a B.S. in education from the University of Akron (OH). Through the past 15+ years, Dr. Kelsay has worked in both student and academic affairs, private and public, and at two-year and four-year colleges. Her research has been published in The Journal of College Admission. She served as the 2009-2012 Chair of the ACPA Commission for Student Development in the Two-Year College.
Author's Books
An ACPA Co-Publication
Series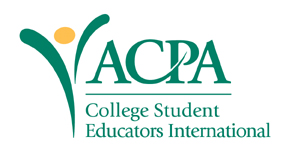 Contemporary Strategies for Bridging Theory, Research, and Practice
E-Book

E-books are now distributed via RedShelf or VitalSource
You will choose the vendor in the cart as part of the check out process. These vendors offer a more seamless way to access the ebook, and add some great new features including text-to-voice. You own your ebook for life, it is simply hosted on the vendors website, working much like Kindle and Nook. Click here to see more detailed information on this process.