About
Eboni M. Zamani-Gallaher is an affiliate of the Office of Community College Leadership and Professor of Higher Education in the Department of Education Policy Organization Leadership (EPOL) at the University of Illinois at Urbana-Champaign. Formerly she served as Professor and Coordinator of the Community College Leadership Program in the Department of Leadership and Counseling at Eastern Michigan University. She held prior appointments at West Virginia University, ACT Inc., and Mathematica Policy Research (MPR), Inc. She holds a B.S. in Psychology and M.S. in General Experimental Psychology from Western Illinois University. She earned a Ph.D. in Higher Education Administration with a specialization in Community College Leadership and Evaluation from the University of Illinois at Urbana–Champaign. Zamani-Gallaher's teaching, research, and consulting activities largely include psychosocial adjustment and transition of marginalized collegians, transfer, access policies, and women in leadership. Her work includes coauthoring The Case for Affirmative Action on Campus: Concepts of Equity, Considerations for Practice (Sterling, VA: Stylus), coediting African American Females: Addressing Challenges and Nurturing the Future (Michigan State University Press) and The State of the African American Male: A Courageous Conversation (Michigan State University Press). She is coeditor of the ASHE Reader on Organization & Governance in Higher Education, 6th edition and ASHE Reader on Community Colleges, 4th edition (Pearson Publications). Zamani-Gallaher previously served as president of the Council for the Study of Community Colleges, an affiliate of the American Association of Community Colleges and on the ACPA Commission for Student Development in Two-year Institutions.
Author's Books
An ACPA Co-Publication
Series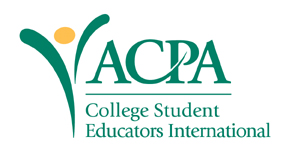 Contemporary Strategies for Bridging Theory, Research, and Practice
E-Book

E-books are now distributed via RedShelf or VitalSource
You will choose the vendor in the cart as part of the check out process. These vendors offer a more seamless way to access the ebook, and add some great new features including text-to-voice. You own your ebook for life, it is simply hosted on the vendors website, working much like Kindle and Nook. Click here to see more detailed information on this process.

Concepts of Equity, Considerations for Practice
Lib E-Book

Library E-Books
We are signed up with aggregators who resell networkable e-book editions of our titles to academic libraries. These editions, priced at par with simultaneous hardcover editions of our titles, are not available direct from Stylus.
These aggregators offer a variety of plans to libraries, such as simultaneous access by multiple library patrons, and access to portions of titles at a fraction of list price under what is commonly referred to as a "patron-driven demand" model.