About
Linda J. Sax is Associate Professor in the Graduate School of Education and Information Studies at UCLA. Her research focuses on gender differences in college student development, specifically how institutional characteristics, peer and faculty environments, and forms of student involvement differentially affect male and female college students. Dr. Sax is the author of more than 70 publications, including The Gender Gap in College: Maximizing the Developmental Potential of Women and Men (Jossey-Bass, 2008), as well as the recipient of the 2005 Scholar-in-Residence Award from the American Association of University Women and the 1999 Early Career Award from the Association for the Study of Higher Education.
Author's Books
An ACPA Co-Publication
Series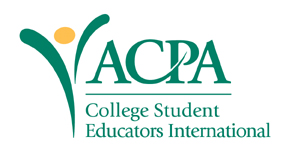 Theory, Research, Narratives, and Practice From Feminist Perspectives
E-Book

E-books are now distributed via RedShelf or VitalSource
You will choose the vendor in the cart as part of the check out process. These vendors offer a more seamless way to access the ebook, and add some great new features including text-to-voice. You own your ebook for life, it is simply hosted on the vendors website, working much like Kindle and Nook. Click here to see more detailed information on this process.