About
Jeff Davis is an English professor, academic counselor, and administrator at Sonoma State University in California. He became interested in the plight of first-generation college students when he was exposed to the work being done with nontraditional students on the Sonoma State campus through federal TRIO grant projects, which led to his becoming Director of a TRIO Student Support Service project and a TRIO McNair Scholars project. He is currently involved in designing an institute for the study of the first-generation student experience to be housed at Sonoma State.
Author's Books
An ACPA Co-Publication
Series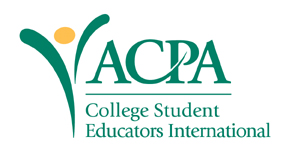 Implications for Campus Practice, and Strategies for Improving Persistence and Success
E-Book

E-books are now distributed via RedShelf or VitalSource
You will choose the vendor in the cart as part of the check out process. These vendors offer a more seamless way to access the ebook, and add some great new features including text-to-voice. You own your ebook for life, it is simply hosted on the vendors website, working much like Kindle and Nook. Click here to see more detailed information on this process.