20% discount for OCC members
ORCC supports its mission of activating higher education to place more students on a lifelong path of civic participation by partnering with Stylus Publishing to offer a 20% discount to member campuses on selected titles.

Additionally, Stylus is donating 20% of the price of each book to support the work of ORCC.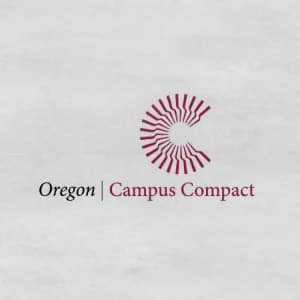 High-Impact Practices in Online Education
Research and Best Practices
This volume offers the first comprehensive guide to how high-impact practices (HIPs) are being implemented in online environments and how they can be adjusted to meet the needs of online learners. This multi-disciplinary approach will assist faculty and administrators to effectively implement HIPs in distance education courses and online programs.

With a chapter devoted to each of the eleven HIPs, this collection offers guidance that takes into account the differences between e-learners and traditional on-campus students.

A primary goal of High-Impact Practices Online is to share the ways in which HIPs may need to be amended to meet the needs of online learners. Through specific examples and practical suggestions in each chapter, readers are introduced to concrete strategies for transitioning HIPs to the online environment that can be utilized across a range of disciplines and institution types. Each chapter of High-Impact Practices Online also references the most recent and relevant literature on each HIP so that readers are brought up to date on what makes online HIPs successful.

The book provides guidance on how best to implement HIPs to increase retention and completion for online learners.
"High-Impact Practices in Online Education asks the right questions about online teaching and learning. This collection offers grounded, practical suggestions for evolving online pedagogy toward a purposeful form of teaching that offers possibilities beyond anything we've done until now."

Matthew Reed, Vice President for Learning - Brookdale Community College
"High-Impact Practices in Online Education allows faculty and staff to begin to think deeply about how these practices, which have largely existed in the traditional, face-to-face environment, can be adapted and applied to engage students across all learning modalities. With chapters dedicated to each high-impact practice, reference to existing research and best practice literature, and strategies to consider when scaling these practices to the online environment, this book will revolutionize high-impact practices as we know them by making them truly accessible to all students."

Stephanie M. Foote, Assistant Vice President, Teaching, Learning, and Evidence-Based Practices - John N. Gardner Institute for Excellence in Undergraduate Education
"This timely and much-needed publication clearly shows that it is possible to engage learners in high-impact practices online. The book opens an entirely new realm of possibilities, in which instructors and learners can confidently delve into the digital world in a way that provides purpose, equity in learning, and success."

Susana Rivera-Mills, Provost and Executive Vice President for Academic Affairs - Ball State University
"The research and focus on HIPs has been primarily on undergraduate residential experiences, despite the fact that online learning continues to grow at an exponential rate, surpassing the growth of residential higher education programs. This edited book offers a timely review of the research that has been done on HIPs in the online environment. Instead of presenting HIPs as an overwhelming concept, the editors choose to have the authors focus on one HIP per chapter, making the topic and the 11 experiences manageable to digest. A strength of this book is its diversity of contributing authors and experts in the field who have experience with implementing HIPs in the online environment.


A reader of this book is provided with a solid foundation on the research and practice surrounding HIPs. The reader desiring to implement HIPs at their institution will find that some chapters provide specific examples and guidelines for how HIPs can be incorporated in online classes and programs. Practical tips for evaluation are also provided. The book provides a great contribution to the literature on HIPs, illuminating an area that needs further development."

- Teachers College Record
"High-Impact Practices in Online Education reads like a dynamic conversation on research with practical recommendations for how to strengthen a variety of teaching contexts. Each topic selected for inclusion covers a specific high-impact educational practice.

So, where will readers find what they most need in this collection? For some, a particular topic will draw their attention. My suggestion is to resist that impulse. Try, instead, reading the introduction and conclusion before sampling individual chapters. Understanding the context for the conversation about HIPs matters. The research and literature in this emerging field has been somewhat scattered, but a representative sample is nicely gathered and incorporated into this single volume."

- The Wabash Center Journal on Teaching
Tables and Figures
Foreword—Kelvin Thompson
Acknowledgments
Introduction—Kathryn E. Linder and Chrysanthemum Mattison Hayes

1) First-Year Seminars—Jennifer R. Keup
2) Common Intellectual Experience—Jason D. Baker and Michael Pregitzer
3) Learning Communities—Kathy E. Johnson, Amy A. Powell, and Sarah S. Baker
4) Writing-Intensive Classes—June Griffin
5) Collaborative Assignments and Projects—Robert John Robertson and Shannon Riggs
6) Undergraduate Research in the Humanities—Ellen Holmes Pearson and Jeffrey W. McClurken
7) Undergraduate Research in the Sciences—Kevin F. Downing and Jennifer K. Holtz
8) Diversity and Global Learning—Jesse Nelson and Nelson Soto
9) eService-Learning—Jean Strait and Katherine Nordyke
10) Internships—Pamela D. Pike
11) Capstone Courses and Projects—Zapoura Newton-Calvert and Deborah Smith Arthur
12) ePortfolios—Jennifer Sparrow and Judit Török
13) High-Impact Practices and Library and Information Resources—Stefanie Buck

Conclusion: Future Directions for High-Impact Practices Online—Kathryn E. Linder and Chrysanthemum Mattison Hayes
Editors and Contributors
Index