20% discount for OCC members
ORCC supports its mission of activating higher education to place more students on a lifelong path of civic participation by partnering with Stylus Publishing to offer a 20% discount to member campuses on selected titles.

Additionally, Stylus is donating 20% of the price of each book to support the work of ORCC.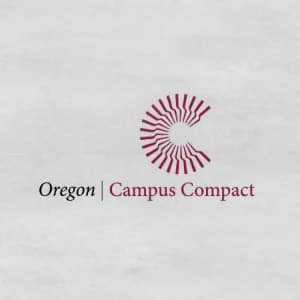 Connected Teaching
Relationship, Power, and Mattering in Higher Education
At a time when many aspects of the faculty role are in question, Harriet Schwartz, the author of Connected Teaching, argues that the role of teachers is as important as ever and is evolving profoundly. She believes the relationships faculty have with individual students and with classes and cohorts are the essential driver of teaching and learning.

This book explores teaching as a relational practice – a practice wherein connection and disconnection with students, power, identity, and emotion shape the teaching and learning endeavor. The author describes moments of energetic deep learning and what makes these powerful moments happen. She calls on readers to be open to and seek relationship, understand their own socio-cultural identity (and how this shapes internal experience and the ways in which they are met in the world), and vigilantly explore and recognize emotion in the teaching endeavor.

Connected Teaching is informed and inspired by Relational Cultural Theory (RCT). The premise of RCT is that the experience of engaging in growth-fostering interactions and relationships is essential to human development. RCT's founding scholars believed the theory would be relevant in many different settings, but this is the first book to apply them to teaching and learning in higher education. In this book, the author shows that RCT has much to offer those devoted to student learning and development, providing a foundation from which to understand the transformative potential of teaching as a relational practice.
"Every once in a great while a thinker comes along who upends traditional notions about how things get done. Harriet Schwartz takes on that role in her groundbreaking work Connected Teaching. And she does 'break ground': she lets us know from the outset that connected teaching is not about taking the path of least resistance, or being nice, or simply 'talking about' relationship. She also lets us know from the outset that she will be faithful to a fundamental tenet of relational-cultural practice: that a productive relationship is one which all participants have an opportunity to grow.

To that end, Schwartz removes teaching from the traditional hierarchical models of practice and situates in firmly in the more amorphous territory of non-dualism. Throughout this work, she remains true to her basic premise and promise: that teaching is relational stance grounded in both power and vulnerability. While she does not abdicate any of the roles and responsibilities that accrue to her experience and expertise, she allows herself to grow, stretch, and learn in the presence of her students. She offers concrete guidance for navigating collapsing contexts and other challenges wrought by the fast-paced innovations in technology. For example, how does one connect with students who grow up suspicious of any idea that can't be corroborated on Google or who have expectations of 24/7 availability? Likewise, she does not shy away from the tough topics, lived narratives by students and teachers alike whose experience of conflicting social identities and intersectionality can send any carefully crafted teaching plan spiraling off course.

Schwartz is very comfortable in the land of paradox and non-duality. Much as she does in her work with her students, she comes to us as an 'authoritative ally', imparting her wisdom through bold ideas, grace, humor, and searing questions. In doing so, she charts pathways toward a new relational paradigm, one in which teaching is truly a practice of co-creating a 'we'."

Maureen Walker, Senior Scholar and Director of Program Development - Jean Baker Miller Training Institute
"Harriet Schwartz has provided an open door for all who are interested in rediscovering the importance of teaching as a relational practice. Teaching (in higher education and elsewhere) has always been a difficult task, but changes in technology, student expectations, and other aspects has created an even more challenging undertaking. However, the core aspect of teaching has always been in building relationships between the teacher and the student - no matter what additional technological tools are available. Schwartz presents us with new ways to think about connected teaching and the value of understanding relational cultural theory in the context of 21st century education."

Catherine M. Wehlburg, Dean, Sciences, Mathematics, and Education - Marymount University
"Harriet Schwartz has provided a welcome and much needed contribution in our current educational climate of alienation and fragmentation. As we come to understand how connections and disconnections shape the teaching and learning enterprise, we learn to be increasingly in touch with and value the risks and rewards, the delights and dilemmas that fuel our passion for the academic life."

Gregg Wentzell, Assistant Director, Center for Teaching Excellence - Miami University and Associate Director, Lilly Conference
Foreword—Laurent A. Parks Daloz
Preface
Acknowledgments
Introduction

Part One: Connected Teaching in Action
1) What is Connected Teaching?
2) One Good Exchange: Connected Teaching When There Isn't Enough Time
3) "Can I Text You?": Adjusting and Maintaining Boundaries in the Digital Age
4) Assessment as Relational Practice: Increasing Receptivity and Motivation Through Connected Teaching
5) Lessons Gone Awry and Frustrating Student Interactions: Dealing With Disruption and Resistance in the Learning Space

Part Two: Increasing Self-Awareness in Connected Teaching
6) Power and Position: Exploring Educator Identity Through an RCT Lens
7) Emotion and Teaching: Recognizing Transference and Moving Toward Relational Clarity
8) Disappointment and Failure: When Teaching Almost Breaks Your Heart
9) Intellectual Mattering, AKA I Like the Way You Think

Conclusion—A Life's Work
Afterword—Judith V. Jordan
References
About the Author
Index