20% discount for OCC members
ORCC supports its mission of activating higher education to place more students on a lifelong path of civic participation by partnering with Stylus Publishing to offer a 20% discount to member campuses on selected titles.

Additionally, Stylus is donating 20% of the price of each book to support the work of ORCC.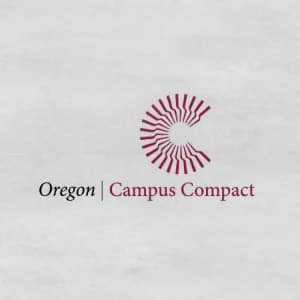 Meaningful and Manageable Program Assessment
A How-To Guide for Higher Education Faculty
In this book, the authors provide readers with a straightforward approach to doing assessment in a way that is meaningful, manageable, and sustainable over time. Including a straightforward overview of assessment concepts and principles and practical, easy-to-follow instructions for multiple assessment tools and key steps in the assessment process, this book is a handy, all-in-one how-to guide. In addition, the text guides readers toward the development of a culture of assessment. Writing in a conversational tone that has helped the authors to successfully teach assessment principles and practices to faculty and administrators from a variety of academic disciplines and institutions, the book reads as if a friendly, supportive assessment professional is by your side.

The book begins with an overview of the assessment process and key assessment concepts and principles. Subsequent modules provide detailed instructions and specific tips for carrying out each step of the process, including three modules focused on creating and implementing specific assessment measurement tools. The authors recommend readers begin by reading Module 1, which provides a framework that will enhance understanding of each of the steps of the process that are spelled out in detail in subsequent modules. However, after that, each of the modules is designed to stand alone. Readers need not read the modules in order nor do they need to read all of them in order to benefit from the authors' guidance. In addition, the authors have created a video to accompany Module 10 in which they take readers step-by-step through the use of Excel spreadsheets to organize and present assessment data.
"This book provides a much needed how-to guide for program-level assessment. Program chairs and faculty charged with conducting assessment will find the authors' approach practical and the baker's dozen modules succinct, instructive and rich with program-specific examples of effective assessment."

Jillian Kinzie, Associate Director, Center for Postsecondary Research - Indiana University
"Meaningful and Manageable Program Assessment is a must-have resource for any person or department or program wishing to do program review. Massa and Kasimatis have written a usable guide to assessing program level quality. By starting with an end in mind – what do you want to know about your students' learning – the authors provide step-by-step guidance for successful review. The refreshing approach doesn't rely on a cookie-cutter template, but rather on a tailored, nuanced guide reflective of the program's desired focus on learning and how to step through a very understandable and doable process for improvement that is assessment at its best."

Terrel L. Rhodes, Vice President, Office of Quality, Curriculum and Assessment - Association of American Colleges and Universities
"Assessment may seem to be so firmly established that little more needs to be said. Then along comes Massa and Kasimatis' compact, step-by-step primer. They provide a practical overview of an essential institutional responsibility with proven, practical advice for a new generation of faculty. Massa and Kasimatis have given academe a guide to relearn and reaffirm the means and ends of assessment at the program level—this time with a clear message that assessing student learning is a necessary—and doable--part of faculty work. Every new faculty member should receive a copy."

William Plater, Executive Vice Chancellor Emeritus - IUPUI
Dedication
Introduction—Putting assessment into context

Module 1: An overview of assessment concepts and principles: Improving student learning
Module 2: Mission, goals and outcomes: Looking at the big picture
Module 3: Student learning outcomes: Articulating what you want students to learn
Module 4: Curriculum and outcome mapping: Understanding the path to student learning in your program
Module 5: Planning: Creating a meaningful and manageable assessment plan for your program
Module 6: Assessment measurement tools: Determining what your students are learning
Module 7: Rubrics: Creating and using rubrics for program assessment
Module 8: Exams: Asking questions that provide the answers you need
Module 9: Surveys: Finding out what your students think
Module 10: Organizing, summarizing and presenting your evidence: Using Microsoft Excel to make sense of your data
Module 11: Closing the loop: Interpreting results and taking action
Module 12: Record keeping: Keeping track of your work
Module 13: Creating a culture of assessment: Tips for keeping assessment meaningful, manageable and sustainable

Appendix: Additional assessment resources
Glossary
Index
References