20% discount for OCC members
ORCC supports its mission of activating higher education to place more students on a lifelong path of civic participation by partnering with Stylus Publishing to offer a 20% discount to member campuses on selected titles.

Additionally, Stylus is donating 20% of the price of each book to support the work of ORCC.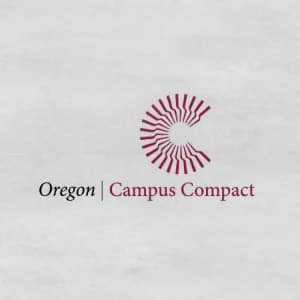 High-Impact ePortfolio Practice
A Catalyst for Student, Faculty, and Institutional Learning
Published in association with

At a moment when over half of US colleges are employing ePortfolios, the time is ripe to develop their full potential to advance integrative learning and broad institutional change.
The authors outline how to deploy the ePortfolio as a high-impact practice and describe widely-applicable models of effective ePortfolio pedagogy and implementation that demonstrably improve student learning across multiple settings.
Drawing on the campus ePortfolio projects developed by a constellation of institutions that participated in the Connect to Learning network, Eynon and Gambino present a wealth of data and revealing case studies. Their broad-based evidence demonstrates that, implemented with a purposeful framework, ePortfolios correlate strongly with increased retention and graduation rates, broadened student engagement in deep learning processes, and advanced faculty and institutional learning.
The core of the book presents a comprehensive research-based framework, along with practical examples and strategies for implementation, and identifies the key considerations that need to be addressed in the areas of Pedagogy, Professional Development, Outcomes Assessment, Technology and Scaling Up.
The authors identify how the ePortfolio experience enhances other high-impact practices (HIPs) by creating unique opportunities for connection and synthesis across courses, semesters and co-curricular experiences. Using ePortfolio to integrate learning across multiple HIPs enables students reflect and construct a cohesive signature learning experience.
This is an invaluable resource for classroom faculty and educational leaders interested in transformative education for 21st century learners.
"Challenging the noisy legion of digital gurus who see job-specific training as the best choice for first-generation learners, Eynon and Gambino provide compelling evidence that ePortfolios can help underserved students achieve those distinctively twenty-first century liberal arts: agency as motivated learners, creativity in connecting myriad kinds of formal and informal learning, and reflective judgment about their own roles in building solutions for the future. An invaluable resource for all."

Carol Geary-Schneider, Fellow, Lumina Foundation; President Emerita - Association of American Colleges and Universities
"I have witnessed on three continents the beneficial impact ePortfolio practice has on learning—when done well. Employability, study abroad, collaborative projects—the growing number of educational challenges for which ePortfolios are the solution makes this book timely; the complexity of successful campus implementation makes it indispensable. Eynon and Gambino's wisdom, collaborative learnings, and vast experience leap from the pages of this excellent book."

Shane Sutherland, Founder - PebblePad
"A handbook of everything educators need to know about the current state of the art, capped off with a rovocative look at the synergy of ePortfolios with other student success interventions."

John N. Gardner, President, Gardner Institute for Excellence in Undergraduate Education; and Betsy O. Barefoot, Senior Scholar - Gardner Institute for Excellence in Undergraduate Education
"Drawing on years of work with campuses nationwide, the authors provide excellent analyses of best practices in ePortfolio use, and they situate their examples in critical contexts that demonstrate the role ePortfolios play in facilitating reflection and integration, essential elements of impactful education. This book will be an indispensable resource for colleges and universities."

Natalie McKnight, Dean, College of General Studies - Boston University
"I enjoyed this book enormously and was delighted to discover that many of my 'dreams' regarding ePortfolio practice, like 'social learning' and 'community portfolios' are gaining ground. High-Impact ePortfolio Practice eloquently demonstrates how informed practice can contribute to transforming individual and organizational learning. Gives me hope!

Serge Ravet, Co-Director of Europortfolio (the European network of ePortfolio practitioners)
"Rich with theoretical grounding and examples of actual practice at a wide variety of colleges and universities, High-Impact ePortfolio Practice reveals the power of combining reflective pedagogy with a technology that showcases signature work. It is an essential contribution to the field. Eynon and Gambino lay out a comprehensive framework that guides the effective design and implementation of ePortfolio initiatives at both departmental and institutional scales."

David Hubert, Assistant Provost for Learning Advancement - Salt Lake Community College
"Eynon and Gambino put inquiry at the center of ePortfolio practice, where it belongs. Students do not simply document their achievements in ePortfolios. Rather, they compose themselves as new members of academic and professional communities.. . . The Connect to Learning campuses undertook ePortfolio initiatives linked in collective inquiry into student learning and institutional change. With this book, we can all share in the benefits."

Darren Cambridge, Barbara Cambridge, and Kathy Yancey, Co-Directors - Inter/National Coalition for Electronic Portfolios Research
"Spotlighting Inquiry, Refl ection, and Integration, Eynon and Gambino provide a comprehensive resource for faculty, staff and administrators for all things ePortfolio. From investigation to implementation to transformation, they outline principles and practices for ePortfolio success. This book will clearly become the definitive guide on ePortfolio done well!"

Alison Carson, Professor of Psychology - Manhattanville College
"The Eynon-Gambino book will become an instant classic, readable, authoritative, reflecting the experience of many diverse institutions and finally settling the question "what is an ePortfolio?" I recommend this book to anyone in higher education."

Trent Batson, Founder of AAEEBL - the international ePortfolio organization
"At a time when preparing students to address complex, real-world problems is more critical than ever, Eynon and Gambino offer a compelling case for ePortfolios as essential to student success."

Lynn Pasquerella, President - Association of American Colleges and Universities
"This book is the perfect mix of practical examples and research pointing to the many ways that ePortfolio can transform student learning, how we work as teachers, and the character of our institutions."

Pat Hutchings - National Institute for Learning Outcomes Assessment
"A call to arms for thoughtful and effective educational reform and renewal."

Steve Brier, founder - Interactive Technology & Pedagogy program, CUNY Graduate Center
"Eynon and Gambino give us a detailed guidebook, down to step-by-step diagrams and first-hand case studies, all grounded in the best current thinking about learning, cognition, and the crucial role of student intentionality."

Ken O'Donnell, Associate Vice President - California State University, Dominguez Hills
"I salute Eynon and Gambino for synthesizing research on authentic assessment and productively connecting pedagogy that works, professional development, and outcomes assessment."

Trudy W. Banta, Professor, Vice Chancellor Emerita - IUPUI
"This book is not just a blueprint for excellent ePortfolios; it offers an inspiring vision for learning and change in higher education."

Peter Felten, Assistant Provost - Elon University
"Eynon and Gambino's new book presents the hopeful premise that ePortfolios may be the first truly High Impact Practice that can be developed and deployed fully in the online realm. ePortfolios provide learners of all types the tools to track, showcase, reflect on, and assess their own learning, both over time and across curricular and co-curricular learning environments. Like all eLearning tools, however, ePortfolios are only as effective as the context in which they are deployed. High Impact ePortfolio Practice is a research-based introduction for faculty, administrators and academic technology experts exploring ePortfolio practices and how to use them as a tool to promote cohesive, reflective and integrated pedagogy.

Eynon and Gambinos' distillation of the Connect to Learning project assembles a strong body of research-supported practices that encourage further research on how ePortfolios can promote student engagement, reflection, and achievement. Another topic worth further research and development is the Catalyst Framework itself, which might have applications in deploying other eLearning technologies."

- Teachers College Record
"There is much to be gained from scaling ePortfolio work and this book offers many important principles for doing so. And there is much to cheer and for which to thank the authors and their colleagues and students at the diverse set of C2L campuses. One of the main takeaways for me is that good ePortfolio work can be done effectively at any type of institution. Happily, Eynon and Gambino explain how, by illustrating the requisite steps and conditions to do ePortfolio well, in the classroom and beyond.

Moreover, all students benefit, especially those who are less well prepared for college, which is one of the most important and necessary features of a high impact practice.

The other noteworthy lesson for me personally is that the field now has another HIP to add to the officially approved list.

My sincere thanks and congratulations to all those involved for producing this important work and providing the guidance the enterprise needs to strengthen undergraduate education and enrich and deepen student learning. Bravo."

George Kuh, Senior Scholar, National Institute for Learning Outcomes Assessment Chancellor's Professor of Higher Education Emeritus - Indiana University
Foreword: And Now There Are 11 by George D. Kuh


Part One: High-Impact ePortfolio Practice and the Connect to Learning Project
1. ePortfolio: A High-Impact Practice

Part Two: ePortfolio Done Well: The Catalyst Framework
2. The Catalyst Framework: An Evidence-Based Approach to ePortfolio Practice
3. Integrative ePortfolio Pedagogy
Social Pedagogies in ePortfolio Practices: Principles for Design and Impact by Randall Bass
4. Professional Development for High-Impact ePortfolio Practice
5. Outcomes Assessment That Closes the Loop
6. The "e" in ePortfolio: ePortfolio as Technology
7. Scaling Up! Six Core Strategies for Effective ePortfolio Initiatives
From Scaling to Transformation: ePortfolio and the Rebundling of Higher Education by Randall Bass

Part Three: The Difference ePortfolio Makes
8. Why ePortfolio? The Impact of ePortfolio Done Well

Part Four: ePortfolio as Connector and Catalyst
9. Joined at the HIP
10. Next-Generation ePortfolio Practice

About the Contributors

Index