20% discount for OCC members
ORCC supports its mission of activating higher education to place more students on a lifelong path of civic participation by partnering with Stylus Publishing to offer a 20% discount to member campuses on selected titles.

Additionally, Stylus is donating 20% of the price of each book to support the work of ORCC.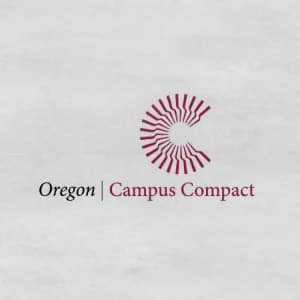 This concise guidebook on desirable difficulties is designed to be a resource for academics who are interested in engaging students according to the findings of peer-reviewed literature and best practices but do not have the time to immerse themselves in the scholarship of teaching and learning.

Intentionally brief, the book is intended to: summarize recent research on five aspects of desirable difficulties; provide applications to the college classroom based on this research; include special sections about teaching strategies that are based on best practices; and offer annotated bibliographies and important citations for faculty who want to pursue additional study. The book will provide a foundation for instructors to teach using evidence-based strategies that will strengthen learning and retention in their classrooms.

In addition to chapters on the desirable difficulties, the book also includes chapters on teaching first-year and at-risk students to embrace this approach, on negotiating student resistance, and on using this approach in teaching online.
"Deep learning is hard. This book shows how we can help all of our students transform the challenge and struggle of learning into a desirable difficulty. By blending the latest research with concrete instructional applications, Persellin and Daniels offer practical strategies that faculty in any discipline can use to enhance student learning and motivation. This slim volume is worth its weight in pedagogical gold for both faculty and educational developers."

Peter Felten, Executive Director, Center for Engaged Learning, and Professor of History - Elon University
"Following their amazingly compact yet comprehensive book, A Concise Guide to Improving Student Learning, Persellin and Daniels have gifted us another research-grounded and ever-so-concise guide on the counterintuitive concept of "desirable difficulties." If making the material easier for students facilitates their learning, how can making it more challenging increase it? Persellin and Daniels resolve the paradox and offer concrete strategies for integrating productive difficulties and mitigating student resistance and fear."

Linda B. Nilson, Director Emerita, Office of Teaching Effectiveness and Innovation - Clemson University
"Positive and solutions-oriented. The authors celebrate the growing number of students with disabilities in higher institutions and inform faculty and administrators that these students not only have challenges but also possess unique strengths and perspectives that can enrich the university learning environment as a whole. The authors offer practical suggestions for improving the learning environment and for empowering students with disabilities to reach out to instructors for the support they need to succeed.

The most notable strength of the book is the encouragement it provides to students with disabilities. Students with disabilities are encouraged to proactively reach out to instructors to advocate for themselves in the course. Another important strength of the book is the way it empowers students with disabilities to focus less on their limitations and more on what they can accomplish. The authors attempt to inspire theses unique students to focus on what they can do and the contributions they can make rather than comparing themselves to their peers without disabilities."

- Teachers College Record
Foreword—Mary-Ann Winkelmes
Preface
Acknowledgments
Introduction: Why Make Learning Difficult? An Overview

1) Teaching a Growth Mind-Set
2) Retrieval Practice and Testing: A Key to Learning and Retention
3) Mix It Up to Make Learning Last: The Importance of Spacing and Interleaving
4) Don't Help the Learner So Much: Teaching Students to Learn from Setbacks
Workshop 4.1: Problem-Based Learning
5) Teaching First-Year and At-Risk Students to Embrace Desirable Difficulties
Workshop 5.1: Community-Based Learning
6) Negotiating Student Resistance

Appendix: Workshop: Teaching Online Courses With Desirable Difficulties
Bibliography
About the Authors
Index