20% discount for OCC members
ORCC supports its mission of activating higher education to place more students on a lifelong path of civic participation by partnering with Stylus Publishing to offer a 20% discount to member campuses on selected titles.

Additionally, Stylus is donating 20% of the price of each book to support the work of ORCC.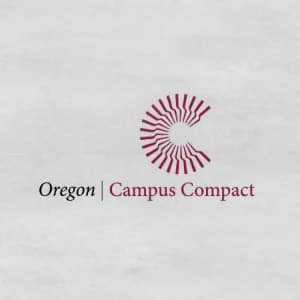 Why Students Resist Learning
A Practical Model for Understanding and Helping Students
However personally committed faculty may be to helping students learn, their students are not always as eager to participate in this endeavor, and may react with both active and passive resistant behaviors, including poor faculty evaluations.

The purpose of this book is to help faculty develop a coherent and integrated understanding of the various causes of student resistance to learning, providing them with a rationale for responding constructively, and enabling them to create conditions conducive to implementing effective learning strategies.

In this book readers will discover an innovative integrated model that accounts for student behaviors and creates a foundation for intentional and informed discussion, evaluation, and the development of effective counter strategies. The model takes into account institutional context, environmental forces, students' prior negative classroom experiences, their cognitive development, readiness to change, and metacognition. The various chapters take the reader through the model's elements, exploring their practical implications for teaching, whether relating to course design, assessments, assignments, or interactions with students.

The book includes a chapter written entirely by students, offering their insights into the causes of resistance, and their reflections on how participating on this project has affected them.

While of great value for faculty, this book is also useful to faculty developers advising future and current faculty, as well as to administrators, offering insight into how institutional values impact teaching practice and student attitudes.
"This text can serve as an invaluable tool to identify and overcome student resistance in the following ways. First, it encourages institutions to review their strategies to reduce student resistance in totality – for example, going beyond 'single-field explanations'. Everyone matters – leadership, faculty, staff, and students – and must collaborate such that the decisions on institutional learning systems and practices meet students' needs and address their challenges. Second, it is replete with engaging examples (drawn from research and student voices), approaches, and instruments that give institutions fresh perspectives and practical resources to move forward in strengthening motivation and reducing resistance. Furthermore, by welcoming institutions to field-test IMSR, Tolman and Kremling provide an impetus for institutions to improve their current practices in addressing student resistance."

Reflective Teaching (Wabash Center)
"Truly a book for our time. Meticulously describing a theoretical framework of resistance, crafting an operational definition, and offering polyvocal narrative examples of resistance in action, this volume offers a model of resistance that is highly useful to researchers and university/college teachers alike.

This volume is written for university and college teachers and is meant to tie theory to practice. It is written clearly and persuasively with the purpose of encouraging the adoption of these practices for instructors across disciplines.

Overall, Why Students Resist Learning: A Practical Model for Understanding and Helping Students introduces a much-needed systems perspective for understanding student resistance in higher education. The editors and their authors understand and make visible the relational, contextual, and systemic contributors to resistance and offer invaluable tools to help educators examine and address resistance in their own settings."

- Teachers College Record
"This book takes the challenge head on. It directly addresses the great and central problem: student resistance to active learning. And it addresses that problem in the right way [which] is to recognize that student resistance is a systemic problem: students do what they do for…reasons [that] are many and varied. But student resistance is not magic. If we can understand the reasons for their behavior, we can change it. That is the central project of this book: to understand why and how students resist taking a deep approach to learning, so that we can take a deeper approach to designing a curriculum and a pedagogy that can help them to grow, rather than let them shrink into their protective cocoon of resistance.

This is not the first book to address student resistance. However, as far as I can tell, it is the first book to address the phenomenon systematically and in a way that brings together a variety of perspectives and disciplines that can help to explain it…[and] that integrates what we know about psychology, pedagogy, and learning science to construct a framework for recognizing, diagnosing, and addressing such resistance. Of course, every student is an individual. But they are individuals whose behavior can tell us much if we will seek for the patterns and pull in from disparate disciplines the wisdom that bears on their choices and motivations. Tolman and Kremling tell the stories to find the patterns, and give us an apparatus for solving the problems rather than just blaming the students.

In this book, the teachers become learners, the learners become teachers, and thus they make visible to all of us what goes wrong, and how it can go right, in teaching and learning. If you are a teacher, or care about what teachers do, you have much to learn."

John Tagg, Associate Professor of English, Palomar College - and co-author with Robert B. Barr of the seminal article "From Teaching to Learning"
Foreword—John Tagg
Acknowledgments
Preface: What Makes This Book Unique—Anton O. Tolman
1) Defining and Understanding Student Resistance—Anton O. Tolman, Andy Sechler, and Shea Smart
2) Student Voices: Discovering Resistance—Averie Hamilton, Andy Sechler, Colt Rothlisberger, Shea Smart, Anton O. Tolman, Matthew Anderson, Rob Blair, and Amy Lindstrom
3) Obstacles, Biases, and the Urgent Need to Understand the Social Cost of Resistance—Anton O. Tolman, Andy Sechler, and Shea Smart
4) The Impact of Institutional Culture on Student Disengagement and Resistance to Learning—Janine Kremling and Erikca DeAnn Brown
5) Societal and Environmental Influences That Shape Student Motivation—Christopher Lee and Amy Lindstrom
6) Through the Students' Eyes: Internalized Forces That Shape Student Motivation—Christopher Lee, Andy Sechler, and Shea Smart
7) Negative Classroom Experiences—Janine Kremling, Colt Rothlisberger, and Shea Smart
8) Seeing the Invisible: How Cognitive and Developmental Influences Shape Student Resistance—Trevor Morris, Rob Blair, and Colt Rothlisberger
9) How Promoting Student Metacognition Can Reduce Resistance—Rob Blair, Anton O. Tolman, Janine Kremling, and Trevor Morris
10) Creating a Campus Climate to Reduce Resistance—Anton O. Tolman, Janine Kremling, and Ryan Radmall
Epilogue: Final Thoughts—Anton O. Tolman, Janine Kremling, and Trevor MOrris
Appendix
• TTM Learning Survey
• Learning Strategies and Self-Awareness Assessment #1 (LSSA)
• Learning Strategies and Self-Awareness Assessment #3
• Becoming Aware of Your Learning Approach
• Interpreting the TTM Survey
About the Editors and Contributors
Index