20% discount for OCC members
ORCC supports its mission of activating higher education to place more students on a lifelong path of civic participation by partnering with Stylus Publishing to offer a 20% discount to member campuses on selected titles.

Additionally, Stylus is donating 20% of the price of each book to support the work of ORCC.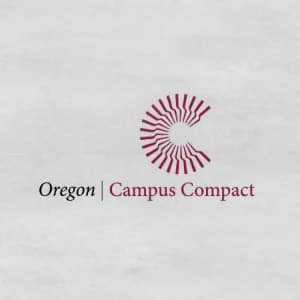 Race, Equity, and the Learning Environment
The Global Relevance of Critical and Inclusive Pedagogies in Higher Education
At a time of impending demographic shifts, faculty and administrators in higher education around the world are becoming aware of the need to address the systemic practices and barriers that contribute to inequitable educational outcomes of racially and ethnically diverse students.

Focusing on the higher education learning environment, this volume illuminates the global relevance of critical and inclusive pedagogies (CIP), and demonstrates how their application can transform the teaching and learning process and promote more equitable educational outcomes among all students, but especially racially minoritized students.

The examples in this book illustrate the importance of recognizing the detrimental impact of dominant ideologies, of evaluating who is being included in and excluded from the learning process, and paying attention to when teaching fails to consider students' varying social, psychological, physical and/or emotional needs.

This edited volume brings CIP into the realm of comparative education by gathering scholars from across academic disciplines and countries to explore how these pedagogies not only promote deep learning among students, but also better equip instructors to attend to the needs of diverse students by prioritizing their intellectual and social development; creating identity affirming learning environments that foster high expectations; recognizing the value of the cultural and national differences that learners bring to the educational experience; and engaging the "whole" student in the teaching and learning process.
"What has become increasingly apparent, and therefore in need of redress, is the lack of racial equity in pedagogical frameworks and practices. Race, Equity, and the Learning Environment: The Global Relevance of Critical and Inclusive Pedagogies in Higher Education brings these matters to the fore and argues that critical and inclusive pedagogies can, when employed effectively, offer a way forward."

Reflective Teaching (Wabash Center)
"Race, Equity and the Learning Environment could not be more timely and relevant for those who work in higher education. This work is a direct confrontation of race and racism and offers excellent examples from practice and research for how to center these important topics in the classroom. Readers are pushed to think in transformative ways about how to teach race and racism as well as confront their own power and privilege through critical self-examination. The urgency in this work to disrupt racist's practices is needed and faculty at every stage in their career would benefit tremendously from the strategies discussed in the book."

Sharon Fries-Britt, Professor of Higher Education, University of Maryland
From the Foreword:
"This volume bridges the gap from thought to action, providing the necessary context for educators around the world to either embrace or recommit to centering race in postsecondary classrooms and engaging in necessary conversations to ensure that students do not leave our institutions the way they came. I applaud the editors of this book as they dare to move beyond the conversation to engage in teaching and learning that reflects how progressive racial understandings promote equity in higher education."

Lori Patton Davis, Associate Professor, Higher Education and Student Affairs, IUPUI
Foreword—Lori D. Patton
Acknowledgements
Introduction: Critical and Inclusive Pedagogy: Why the Classroom Is All It's Cracked Up to Be—Chayla Haynes

Part One: How We Think About Our Work
1. Advancing a Critical and Inclusive Praxis: Pedagogical and Curriculum Innovations for Social Change in the Caribbean—Saran Stewart
2.Pursuing Equity Through Diversity: Perspectives and Propositions for Teaching and Learning in Higher Education—Liza Ann Bolitzer, Milagros Castillo-Montoya, and Leslie A. Williams
3. A Democratic Pedagogy for a Democratic Society: Education for Social and Political Change (T-128)—Eileen de los Reyes, Hal Smith, Tarajean Yazzie-Mintz, Yamila Hussein, and Frank Tuitt
With José Moreno, Anthony De Jesús, Dianne Morales, and Sarah Napier

Part Two: How We Engage In Our Work
4. Radical Honesty: Truth-Telling as Pedagogy for Working Through Shame in Academic Spaces—Bianca C. Williams
5. Using the Barnga Card Game Simulation to Develop Cross-Cultural Thinking and Empathy—David S. Goldstein
6. Campus Racial Climate and Experiences of Students of Color in a Midwestern College—Kako Koshino
7. Humanizing Pedagogy for Examinations of Race and Culture in Teacher Education—Dorinda J. Carter Andrews and Bernadette Castillo

Part Three: Measuring the Impact of Our Work

8. Dehumanizing and Humanizing Pedagogies: Lessons From U.S. Latin@ and Undocumented Youth Through the P-16 Pipeline—Lisa Martinez, Maria del Carmen Salazar, and Debora M. Ortega
9. De-Racializing Japaneseness: A Collaborative Approach to Shifting Interpretation and Representation of "Culture" at a University in Japan—Ioannis Gaitanidis and Satoko Shao-Kobayashi
10. Unsung Heroes: Impact of Diverse Administrators on the Creation of Transformative, Affirming, and Equitable Learning Environments—Stella L. Smith
11. Critical Pedagogy and Intersectional Sexuality: Exploring Our Oppressions and Privileges Through Reflexivity, Responsibility, and Resistance—Haneen S. Ghabra, Sergio F. Juarez, Shanna K. Kattari, Miranda Olzman, and Bernadette Marie Calafell

Conclusion: Inclusive Pedagogy 2.0: Implications for Race, Equity, and Higher Education in a Global Context—Frank Tuitt
The Editors and Contributors