20% discount for OCC members
ORCC supports its mission of activating higher education to place more students on a lifelong path of civic participation by partnering with Stylus Publishing to offer a 20% discount to member campuses on selected titles.

Additionally, Stylus is donating 20% of the price of each book to support the work of ORCC.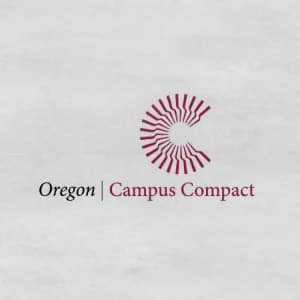 The Neuroscience of Learning and Development
Enhancing Creativity, Compassion, Critical Thinking, and Peace in Higher Education
Is higher education preparing our students for a world that is increasingly complex and volatile, and in which they will have to contend with uncertainty and ambiguity? Are we addressing the concerns of employers who complain that graduates do not possess the creative, critical thinking, and communication skills needed in the workplace?

This book harnesses what we have learned from innovations in teaching, from neuroscience, experiential learning, and studies on mindfulness and personal development to transform how we deliver and create new knowledge, and indeed transform our students, developing their capacities for adaptive boundary spanning.

Starting from the premise that our current linear, course-based, educational practices are frequently at odds with how our neurological system facilitates learning and personal development, the authors set out an alternative model that emphasizes a holistic approach to education that integrates mindful inquiry practice with self-authorship and the regulation of emotion as the cornerstones of learning, while demonstrating how these align with the latest discoveries in neuroscience.

The book closes by offering practical ideas for implementation, showing how simple refinements in classroom and out-of-classroom experiences can create foundations for students to develop key skills that will enhance adaptive problem solving, creativity, overall wellbeing, innovation, resilience, compassion, and ultimately world peace.

Co-published with ACPA – College Student Educators International


"This book forced me to reconsider everything I knew about college student learning.

The authors of this book suggest that the way we organize higher education to deliver learning and development is not aligned with how the neurological system facilitates that learning. To see an impact from the ways we foster learning we need to examine how we teach (in all its forms). We must find ways to help students integrate experiences and help them develop as whole beings.

College student educators must create opportunities for students to make associations between what they are learning across experiences and link their cognitive learning with their psychosocial development allowing them to make neurological connections that will positively impact their ability to succeed. But, the structure of colleges and universities is not constructed to help students make these connections.

In an accessible, easy-to-understand approach, the authors of The Neuroscience of Learning and Development help the reader understand the brain and neurological bases of learning. After reading this book, I felt prepared to begin transforming how I design, deliver, and evaluate student learning and development to positively impact students."

Gavin W. Henning, President - , ACPA – College Student Educators International, and Associate Professor, New England College, New Hampshire
"Breakthroughs in brain science will be the major disruptive innovation in higher education. A friend and neurologist convinced me that success as a college teacher required an understanding of the developing brain's impact on capacity for learning. In turn, I regularly push Student Affairs to use Student Development theories to advance the field of learning assessment. If one believes in individual differences based on varied paths through physical and psychosocial developments (and I do), then why would we expect standardized tests administered at arbitrary points in time to work well in measuring student achievement? Marilee is spot-on with the topics in this book. I expect the volume to make a big impact."

Randy L. Swing, Executive Director - , Association for Institutional Research
"Higher education is increasingly the focus of attention as research findings about the benefits of education contrast with information about poor completion rates, equity gaps, and affordability. Business leaders and policy makers have asked whether students are learning what they need to in colleges and universities. Faculty and educational leaders who want to help their students learn and gain the credentials they need now have a helpful resource, based on current knowledge of brain functioning and how people learn, in The Neuroscience of Learning and Development: Enhancing Creativity, Compassion, Critical Thinking, and Peace in Higher Education."

George R. Boggs, Ph.D., Superintendent/President Emeritus Palomar College - President & CEO Emeritus, American Association of Community Colleges
"Both graduates and employers continue to decry the failure of our institutions to develop the whole person, to integrate creating with 'knowing', and help students develop the tools for addressing the emotional as well as intellectual intelligence to handle stress, find balance, and respond to daily challenges of the their multidimensional lives. All of these tools are critical necessities to thrive in the face of the dramatically changing workplace and social context of our changing world.

This book provides a compendium of tools for the inner personal and spiritual development of students as much as their intellectual development, and demonstrates in each chapter how the inner development strengthens both intellectual development and outer performance.

I urge you to dive into this book at multiple points – to use the chapters of greatest interest and applicability in your work; and to consider those chapters outside your normal frame of reference to see how they can contribute to rounding out your own and your students' development. It is worth the effort and the challenge – and the results, as reflected throughout the book – are demonstrable."

Ralph Wolff, J.D. - , Former President, Western Association of Schools and Colleges
"The right book at the right time. This timely and well-constructed book addresses a vital issue facing higher education today; the need to increase critical thinking, communication, creativity, and resilience for today's college graduates. Drawing on neuroscience research and the exploration of innovations in teaching and learning, this book explores exciting new approaches to improve the outcomes of the college experience. There is really nothing like this in the higher education literature - very impressive."

Kevin Kruger, President - , NASPA – Student Affairs Administrators in Higher Education
As a practitioner of non-violence, I have been exposed to and adopted principles of mindfulness in many aspects of my life. I find it difficult to consistently practice in higher education association management; however, I am convinced that the principles of change, moving from a present state to a transition state to a desired state, are best applied when adopted by people who practice mindfulness. Bresciani Ludvik challenges us to co-create a new vision in the large and complex ecosystem of American higher education by combining the neuroscience of mindfulness methodology with systemic methods to navigate whole-systems change. This is a fascinating and provocative read that I highly recommend to my colleagues.

Cynthia H. Love, Ed.D.
"We have known from decades of previous research that one's ability to manage stress and well-being significantly impacts one's ability to develop and learn. The way in which the authors posit ideas for how we can re-design, deliver, and evaluate higher education with this research in "mind" is compelling. This book provides practical evidence-based suggestions for fostering the type of learning and development that our stakeholders seek, and are asking us to provide."

Dr. Chukuka S. Enwemeka, Provost and Senior Vice President for Academic Affairs - , San Diego State University
"It has been almost twenty years since How People Learn summarized initial insights from the new discipline of cognitive science, but these insights have up to now not been turned into practical advice about how to improve teaching and learning in college. Bresciani Ludvik and her colleagues admirably remedy this situation with this far-reaching volume. Going beyond acquisition of classic content and skills proficiencies, the kinds of learning this book addresses embrace equally the development of creativity, empathy, and mindfulness, and include the importance of wellness and relaxation in sustaining mental performance. Everyone who touches students in today's institutions—from teaching faculty to student affairs professionals—will find something to learn here."

Peter T. Ewell, Vice President, National Center for Higher Education Management Systems (NCHEMS)
Foreword—Gavin W. Henning
Foreword—Ralph Wolff
Acknowledgments
Preface—Marilee J. Bresciani Ludvik
Introduction: Rethinking How We Design, Deliver, and Evaluate Higher Education—Marilee J. Bresciani Ludvik

1) Basic Brain Parts and Their Functions—Matthew R. Evrard, Jacopo Annese, and Marilee J. Bresciani Ludvik, with review by Mark Baxter and Thomas Van Vleet
2) Unpacking Neuroplasticity and Neurogenesis—Matthew Evrard and Marilee J. Bresciani Ludvik, with review by Thomas Van Vleet
3) Strategies That Intentionally Change the Brain—Marilee J. Bresciani Ludvik, Matthew R. Evrard, and Philippe Goldin, with review by Thomas Van Vleet
4) (Re)Conceptualizing Meaning Making in Higher Education: A Case for Integrative Educational Encounters That Prepare Students for Self-Authorship—Emily Marx and Lisa Gates
5) Intentional Design of High-Impact Experiential Learning—Patsy Tinsley McGill
6) Enhancing Well-Being and Resilience—Christine L. Hoey
7) Enhancing Creativity—Shaila Mulholland
8) Enhancing Compassion and Empathy—Sara Schairer
9) Balance Begets Integration: Exploring the Importance of Sleep, Movement, and Nature—Bruce Bekkar
10) Enhancing and Evaluating Critical Thinking Dispositions and Holistic Student Learning and Development Through Integrative Inquiry—Marilee J. Bresciani Ludvik, Philippe Goldin, Matthew R. Evrard, J. Luke Wood, Wendy Bracken, Charles Iyoho, and Mark Tucker
11) Mindfulness at Work in Higher Education Leadership: From Theory to Practice Within the Classroom and Across the University—Les P. Cook and Anne Beffel
12) A Mindful Approach to Navigating Strategic Change—Laurie J. Cameron

Afterword: Adoption, Adaptation, and Transformation—Marilee J. Bresciani Ludvik
About the Editor and Contributors
Index