20% discount for OCC members
ORCC supports its mission of activating higher education to place more students on a lifelong path of civic participation by partnering with Stylus Publishing to offer a 20% discount to member campuses on selected titles.

Additionally, Stylus is donating 20% of the price of each book to support the work of ORCC.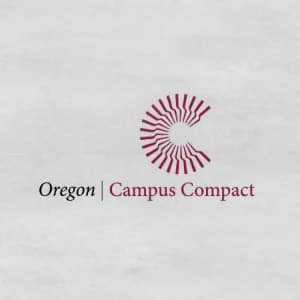 With the increasing focus on science education, growing attention is being paid to how science is taught. Educators in science and science-related disciplines are recognizing that distance delivery opens up new opportunities for delivering information, providing interactivity, collaborative opportunities and feedback, as well as for increasing access for students.

This book presents the guidance of expert science educators from the US and from around the globe. They describe key concepts, delivery modes and emerging technologies, and offer models of practice. The book places particular emphasis on experimentation, lab and field work as they are fundamentally part of the education in most scientific disciplines.

Chapters include:
* Discipline methodology and teaching strategies in the specific areas of physics, biology, chemistry and earth sciences.
* An overview of the important and appropriate learning technologies (ICTs) for each major science.
* Best practices for establishing and maintaining a successful course online.
* Insights and tips for handling practical components like laboratories and field work.
* Coverage of breaking topics, including MOOCs, learning analytics, open educational resources and m-learning.
* Strategies for engaging your students online.
"Kennepohl and the other authors of this text expertly dispel the myth that science, a highly skills-based practice, cannot be taught online. Chapter authors offer teaching strategies to enrich online science experiences and provide numerous examples of collaborative endeavors, innovative implementation of current technologies, and case studies featuring successful online science courses with experiential requirements. In many cases, chapter authors created the programs and courses they write about. Novice and veteran faculty, higher education administrators, and education specialists in online learning would all benefit from reading this book."

Teachers College Record
"Dietmar Kennepohl has drawn upon an international network of innovative educators in various science disciplines in college and university settings. Each are bringing in their unique experiences and a review of research literature for developing and delivering "hands-on" activities in an online environment, which is equivalent to that we would see in conventional face to face classroom settings. Laying out a foundational base of knowledge in four general science areas, this collection also branches into first hand descriptions from educators, including the use of online tools to provide experiences not possible in traditional face to face classroom settings and unique ways in which online tools open doors for those with different abilities (disabilities). This book is a nice resource for anyone new to online science education, as well as for someone looking for a compiled summary of latest research findings in this area or just wanting some new ideas to try in their own online science courses."

Dr. Deana Namuth-Covert, Professor, Director of Online Education and Outreach at The Ohio State University College of Food Agricultural and Environmental Sciences
"Teaching online and at a distance has been enabled to an unimaginable degree by information technology. The rapidly changing world of these modes of teaching needs best practices. And the comprehensive yet readable book that Dietmar Kennepohl has edited brings together in one place just that – the collective, hands-on experience of committed teachers across the world. "The Future Starts Today" is an apt phrase to describe this first class volume."

Roald Hoffmann, Nobel Laureate in Chemistry, Educator, and Writer
"This book could not be more timely. While the need and demand for STEM is acute, traditional brick and mortar higher education systems are having difficulty responding to it. Online, open and flexible learning presents a viable alternative and supplement to meet demand, and the challenges related to cost, access and flexibility.

This book offers guidance and practical solutions, not least for dealing with laboratory problems. It moreover proposes the use of exciting and hyper relevant innovative pedagogies, such as "learning through argumentation" recommended in the UK's Open University 2015 Innovating Pedagogy report.

This practical approach offers great inspiration for teaching STEM, not least in developing economies where learning institutions may have limited or no access to physical laboratories, or indeed and in any situation where it may be possible to carry out laboratory experiments remotely, using a laboratory kit.

Practitioners in distance teaching have often been forerunners for innovative and modern methodology and pedagogy. This book will inspire readers who aspire to innovate, guided by these experienced scientists who demonstrate what works."

Gard Titlestad, Secretary General, International Council for Open and Distance Education
Foreword—Michael G. Moore

Acknowledgments

Introduction: Setting the Stage—Dietmar K. Kennepohl

Part One: The Basics of Getting Science Courses Online
1) The Basics of Getting Biology Courses Online—Wendy Wright, Jennifer Mosse, Barbara C. Panther
2) Teaching Undergraduate Chemistry by Distance and Online: Lessons from the Front Line—Peter Lye, Erica Smith
3) Developing Online Earth Science Courses—Kevin F. Downing
4) Physics Teaching in Distance Education—Robert Lambourne and Nicholas Braithwaite

Part Two: Applications
Case Studies and Special Topics
5) Science Online: Bringing the Laboratory Home—Mary V. Mawn
6) Practical Biology at a Distance: How Far Can We Go With Online Distance Learning?— Mark C. Hirst and Hilary A. MacQueen
7) Assessment in Physics Distance Education: Practical Lessons at Athabasca University— Farook Al-Shamali and Martin Connors
8) Computer-Based Laboratory Simulations for the New Digital Learning Environments—Jessie Webb, Richard Swan, and Brian F. Woodfield
9) Remote Access Laboratory Equipment for Undergraduate Science Education—Daniel M. Branan, Paul Bennett, and Nick Braithwaite
10) Situated Science Learning for Higher Level Learning With Mobile Devices—Brett McCollum
11) Online Delivery of Field- and Laboratory-Based Environmental and Earth Sciences Curriculum—Ron Reuter
12) Enabling Remote Activity: Widening Participation in Field Study Courses—Trevor Collins, Sarah Davies, and Mark Gaved
13) Collaborative e-learning in Pharmacy: Design, Evaluation, and Outcomes of a European Cross-Border Project—Marion Bruhn-Suhr, Dorothee Dartsch, and Jasmin Hamadeh
14) Online Professional Development for Australian Science Teachers: Developing and Deploying a Curriculum Evaluation Model—Karen Spence, Jennifer Donovan, and P. A. Danaher

Part Three: Summary and Future Trends
The Future Starts Today—Dietmar K. Kennepohl

Appendix A: Online Versus Face-to-Face Approaches for Various Learning Activities
Appendix B: Selected Online Resources

Editor and Contributors

Index