20% discount for OCC members
ORCC supports its mission of activating higher education to place more students on a lifelong path of civic participation by partnering with Stylus Publishing to offer a 20% discount to member campuses on selected titles.

Additionally, Stylus is donating 20% of the price of each book to support the work of ORCC.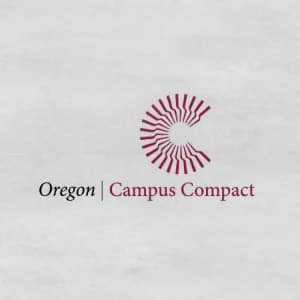 This concise guidebook is intended for faculty who are interested in engaging their students and developing deep and lasting learning, but do not have the time to immerse themselves in the scholarship of teaching and learning.

Acknowledging the growing body of peer-reviewed literature on practices that can dramatically impact teaching, this intentionally brief book:

* Summarizes recent research on six of the most compelling principles in learning and teaching
* Describes their application to the college classroom
* Presents teaching strategies that are based on pragmatic practices
* Provides annotated bibliographies and important citations for faculty who want to explore these topics further

This guidebook begins with an overview of how we learn, covering such topics such as the distinction between expert and novice learners, memory, prior learning, and metacognition. The body of the book is divided into three main sections each of which includes teaching principles, applications, and related strategies – most of which can be implemented without extensive preparation.

The applications sections present examples of practice across a diverse range of disciplines including the sciences, humanities, arts, and pre-professional programs.

This book provides a foundation for the reader explore these approaches and methods in his or her teaching.
"A Concise Guide to Improving Student Learning: Six Evidence-Based Principles and How to Apply Them offers educators at the college teaching levels specific ideas on how to apply theory to learning, and pairs a research-based book with a guide to advancing scholarship quality in higher education. Chapters are intended for faculty who want to engage their students, but have little time to study the process. Recent research findings are thus summarized, linked to college classroom applications and methods, and contrasted with teaching methods that have been used less successfully. Add in annotated bibliographies and citations and you have a fine guide educators will relish."

- California Bookwatch
"In just a few dozen pages, this research-based book will inspire and help you to make your teaching more intentional, engaging, and effective. This concise guide synthesizes recent scholarship to provide practical advice that is accessible to everyone who teaches in higher education."

Peter Felten - , Assistant Provost for Teaching and Learning, Director, Center for Engaged Learning, and Professor of History, Elon University
"You have in your hand, in one, compact package, a primer, a detailed guidebook to becoming a more effective teacher. In just sixty pages of main text you will find rich morsels, insights, and wisdom about approaches to improving student learning. Professors Persellin and Daniels have combed over and reviewed the best ideas about effective teaching and learning, straining them down to six, straightforward principles.

What does this book do that is different from the other books about teaching and learning? Those of us who have ventured into the literature on teaching and learning know that, over the past two decades, it has become a discipline unto itself. The options and resources for improving one's teaching sometime feel limitless and overwhelming, especially for faculty members who are busily engaged not only in teaching and service, but also in research and creative work. A Concise Guide reviews, condenses, and explains those theories and practices—allowing you, the reader, to efficiently and effectively engage with those ideas."

Michael Reder, Director - , Joy Shechtman Mankoff Faculty Center for Teaching & Learning, Connecticut College
"This is a valuable guide for college and university teachers of all levels of experience because it bridges the gap between what we know about students' learning and how we teach. The book culls important research to offer up a concise set of evidence-based strategies teachers can put to use immediately to enhance students' academic success."

Mary-Ann Winkelmes, Coordinator of Instructional Development and Research - , University of Nevada, Las Vegas
"This book achieves several important goals. First, it is indeed concise. This is a major service to teachers. The literature is large and continually growing, but the authors succeed in bringing it all together in a highly practical and accessible way. There are three chapters which not only provide theory, but also a wide range of approaches and examples for achieving deeper learning, using action centered pedagogy, and assessing the outcomes. It will be of great use to experts in the disciplines who are asked to teach, but have little or no knowledge of learning theory and teaching methods (which is most of us.)"

James Zull, Author, "The Art of Changing the Brain: Enriching the Practice of Teaching by Exploring the Biology of Learning"
Foreword

Preface

Introduction: Knowing About Learning Informs Our Teaching

Chapter 1 Deeper Learning and Better Retention
Principle 1: Desirable Difficulties Increase Long-Term Retention
Workshop 1.1: Concept Maps
Principle 2: Meaningful and Spaced Repetition Increases Retention
Principle 3: Emotion and Relevance Deepen Learning
Workshop 3.1: Community-Based Learning

Chapter 2 Actively Engaged Learning
Principle 4: Multisensory Instruction Deepens Learning
Workshop 4.1: The Flipped Classroom
Principle 5: Small Groups Engage Students
Workshop 5.1: Problem-Based Learning
Workshop 5.2: Process-Oriented Guided-Inquiry Learning

Chapter 3 Assessment
Principle 6: Formative Assessment or Low-Stakes Evaluation Strengthens Retention
Workshop 6.1: Grading, Summative Assessment, and High-Stakes Evaluation
6.1A: Creating Assessment Tools
6.1B: Constructing Rubrics
6.1C: Tips for Grading Papers and Essay Exams
Workshop 6.2: Soliciting Midsemester Student Feedback to Improve a Course

Appendix A: Course Design Workshops
Workshop A.1: The Syllabus
Workshop A.2: Strategies for the First and Last Days of Class
Appendix B: Workshop on Lectures and Minilectures: Planning and Delivery
Appendix C: Workshop on Classroom Discussions

Bibliography

Index