20% discount for OCC members
ORCC supports its mission of activating higher education to place more students on a lifelong path of civic participation by partnering with Stylus Publishing to offer a 20% discount to member campuses on selected titles.

Additionally, Stylus is donating 20% of the price of each book to support the work of ORCC.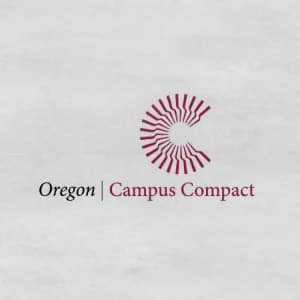 Integrating Worlds
How Off-Campus Study Can Transform Undergraduate Education
What if our students learn the most when they're far from campus?

Integrating Worlds demonstrates how high-quality off-campus study epitomizes integrative learning, both supporting and enhancing the entire undergraduate experience.

While off-campus study (both study abroad or study away) occupies a marginal position on most campuses, it has the almost unique capacity to bring together a high concentration of high-impact educational practices. When we combine global learning with collaborative work, shared intellectual pursuits, learning communities, and more, these practices reinforce each other, exerting a multiplier effect that can potentially result in the most intense learning experience our students will have. It can energize and inspire them for the work they will continue to undertake on their home campus.

It thus becomes crucial for us to identify or design high-quality programs that will achieve these goals. Moreover, we need to reimagine off-campus study as an integrated portion of the undergraduate arc—one that begins well before our students depart and continues long after they return. In this way, we help them understand the interconnectedness not only of the world, but also of their own education.

At the same time, the authors recognize material constraints and educational imperatives. Off-campus study costs money; its complexity makes it difficult to assess; it overlaps increasingly with internships and civic engagement; and by its nature, it is more subject to external forces than the on-campus experience. In careful, practical ways Integrating Worlds advances suggestions for dealing with these issues.

This book urges educators to go beyond the episodic ways we currently link on-campus curricula to off-campus experience. While of interest to specialists in international or intercultural education, it speaks most directly to faculty, deans and provosts—many of whom may have little (or dated) experience of study abroad and who thus feel unprepared to address this issue of pressing importance. As our disciplines and institutions face the complexities of a rapidly changing world, this book seeks to fuel the necessary conversations.
From the Foreword:
"If we believe that international experience really does have great impact on our students' ability to contribute cheerfully and productively in today's complex globalized world, then we can no longer think about study abroad and domestic study away as a costly marginal frill for the privileged. We must instead re-think institutionally our educational propositions—and this book is structured to help us do just that.
The authors suggest a radical shift: that we turn our thinking about the place of off-campus study in the undergraduate liberal arts experience upside down. Working from an analysis of the ways in which dislocation—moving away from the familiar campus environment—can impact learning, they suggest that well-designed off-campus experience should be not an optional extra, but one of the foundational building blocks of our curricula in all areas. If we can accept this radical proposition, then we can revitalize and renew our students' learning.
This book can introduce faculty and educational administrators who may have no experience at all with off-campus study to current thinking and practice in the field, but will also serve as a rich resource for international education professionals. And if these constituencies decide to bring together those who oversee off-campus experience in the U.S. with those who work in other countries, new and productive synergies can emerge.
'Integration' is the key concept: the book is structured to follow the ways in which off-campus experience can best be conceptualized as part of a curricular initiative, and then implemented in ways that maximize all aspects of student learning."

Jane Edwards, Dean of International and Professional Experience, Yale University
"Carpenter, Kaufman, and Torp advocate for a bold re-imagination of the traditional relationship between off-campus study experiences and undergraduate education. Through current research, real-world examples, and student narratives, the authors make a compelling case for shifting global learning to the core of the undergraduate education experience. To achieve this paradigm shift in practice, the authors offer innovative and practical solutions to intentionally incorporate global learning experiences at the heart of undergraduate education.

The most salient accomplishment that Carpenter et al. achieve through the publication of Integrating Worlds is the creation of an accessible resource for administrators and faculty at U.S.-based institutions. The authors seamlessly weave together student narratives, research, and examples to create an easily digestible guide that does not require international education expertise.

Carpenter et al. deliver a compelling case for a paradigm shift around the role and comprehensive integration of off-campus study in undergraduate education. The authors suggest a series of specific strategies for faculty and administrators to make headway on this task at their own institutions. This book will serve as a useful resource for administrators as they devise ways to globalize curricula and for faculty who seek to incorporate global perspectives into their classrooms and support students before and after their off-campus experiences. The authors published Integrating Worlds at a timely moment: Professional fields, such as economics, health, climate, and politics continue to intersect, and graduates seek careers affected by global issues. This evolving context strengthens the authors' case for making off-campus study a core element of an interdisciplinary and integrative undergraduate experience."

- Teachers College Record
Foreword by Jane Edwards
Acknowledgments

1) Off-Campus Study: Multiplying Impact
2) An Integrative Experience: Off-Campus Study and Liberal Education
3) The Long Runway
4) Bringing it Back
5) A World of Difference: The Culture Question
6) Engaged Global Citizenship
7) Measuring Change
8) Pressure Points: The Future Off-Campus Study
9) Sustaining Integration

References
Index