20% discount for OCC members
ORCC supports its mission of activating higher education to place more students on a lifelong path of civic participation by partnering with Stylus Publishing to offer a 20% discount to member campuses on selected titles.

Additionally, Stylus is donating 20% of the price of each book to support the work of ORCC.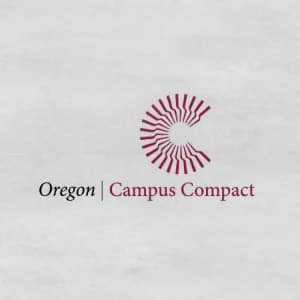 Culture plays an overarching role that impacts investment, planning, design, development, delivery, and the learning outcomes of online education. This groundbreaking book remedies a dearth of empirical research on how digital cultures and teaching and learning cultures intersect, and offers grounded theory and practical guidance on how to integrate cultural needs and sensibilities with the innovative opportunities offered by online learning.

This book provides a unique analysis of culture in online education from a global perspective, and offers:

* An overview of the influences that culture has on teaching, online learning, and technology

* Culture-sensitive instructional design strategies and teaching guidelines for online instructors and trainers

* Facilitation and support strategies for online learners from different cultures

* An overview on issues of design, development, communication, and support from a cross-cultural perspective

* An overview of how online education is perceived, planned, implemented, and evaluated differently in various cultural contexts

Written by international experts in the field of online learning, this text constitutes with a comprehensive comparative introduction to the role of culture in online education. It offers essential guidance for practitioners, researchers, instructors, and anyone working with online students from around the world.

This text is also appropriate for graduate-level Educational Technology and Comparative and International Learning programs.

"Just as neither religion nor culture is monolithic, neither is online learning. This stimulating collection from around the world will help online teachers to negotiate better the various cultural divides and thus offer our students better online learning experiences."

- Reflective Teaching (Wabash Center)
List of Tables and Figures
Foreword—Michael Grahame Moore

1) Perspectives on Culture and Online Learning—Charlotte Nirmalani Gunawardena and Insung Jung
2) Cultural Influences on Online Learning—Insung Jung
3) Culture and Technology—Insung Jung
4) Online Identity and Interaction— Charlotte Nirmalani Gunawardena
5) Emerging Visual Culture in Online Learning Environments—Ilju Rha
6) Accounting for Culture in Instructional Design—Casey Frechette, Ludmila C. Layne, and Charlotte Nirmalani Gunawardena
7) Facilitating Online Learning and Cross-Cultural E-Mentoring—Charlotte Nirmalani Gunawardena and Buddhini Gayathri Jayatilleke
8) Supporting Diverse Online Learners—Charlotte Nirmalani Gunawardena
9) Diversity in Expectations of Quality and Assessment—Albert Sangrà, Stella Porto, and Insung Jung
10) Developing Global Digital Citizens: A Professional Development Model—Chih-Hsiung Tu and Marina Stock McIsaac
11) Leadership Challenges in Transcultural Online Education—Michael F. Beaudoin
12) Gender Issues in Online Learning—Colin Latchem
13) Transformative Learning Through Cultural Exchanges in Online Foreign Language Teaching—Kerrin Ann Barrett
14) International Interpretations of Icons and Images Used in North American Academic Websites—Eliot Knight, Charlotte Nirmalani Gunawardena, Elena Barbera, and Cengiz Hakan Aydin
15) An Analysis of Culture-Focused Articles in Open, Distance, and Online Education Journals—Aisha S. Al-Harthi
16) Many Faces of Confucian Culture: Asian Learners' Perceptions of Quality Distance Education—Li Chen, Xinyi Shen, Aya Fukuda, and Insung Jung
17) Looking Ahead: A Cultural Approach to Research and Practice in Online Learning—Insung Jung and Charlotte Nirmalani Gunawardena

About the Editors and Contributors
Index