20% discount for OCC members
ORCC supports its mission of activating higher education to place more students on a lifelong path of civic participation by partnering with Stylus Publishing to offer a 20% discount to member campuses on selected titles.

Additionally, Stylus is donating 20% of the price of each book to support the work of ORCC.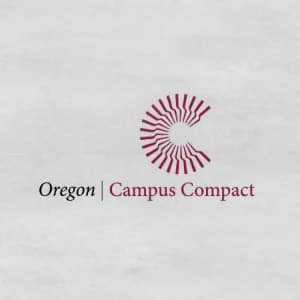 Discussion-Based Online Teaching To Enhance Student Learning Edition 2
Theory, Practice and Assessment
The new edition of what is now considered a classic on online learning has been expanded by about a third to reflect new opportunities offered by social media, new insights and ideas derived from the author's teaching in the eight years since she wrote the first edition, as well as from extensive research in the latest literature.

In particular, Tisha Bender investigates whether the existing paradigm of teaching and learning has been changed, not so much because of the advent of the Internet, but because of the potential divide between the expectations and practices of students who are "digital natives" of the digital revolution, and those of their teachers who are mostly "digital immigrants". She addresses the question: do we need to change the way we teach in order to reach and engage digital natives fruitfully and enjoyably in their education.

This accessible and comprehensive book offers an engaging and practical approach to online teaching that is rooted in the author's experience and enthusiasm for creating a virtual environment that engages students and fosters their deep learning. This is a book for all educators and administrators in higher education, in any discipline, engaged in, or contemplating offering, online classes that involve discussion or collaborative learning. It is relevant both to faculty teaching a hybrid and face-to-face classes, and courses conducted entirely online.
"The new edition of Tisha Bender's book exceeds even the virtues of the first. She has made her work more timely than ever, with attention to current debates about cognition, reading, networked communications, and other features of life in the digital age. She also knows how today's online students think and behave, and what can be done to make them effective learners. But unlike others writing about online teaching and learning, Bender takes nothing for granted about the transformational features of the digital age for education. She believes in what's new, but makes the case for online pedagogical innovation reflecting thoughtful judgments about what the digital age means for students and instructors alike. This book offers a practical discourse of online course design framed by recognition of how the best teaching is also theoretical and critical. Much more than a simple 'how-to', this book offers a deep reading of a significant dimension of online teaching. Readers will learn how to be better online teachers and also better thinkers about what they do in the virtual classroom."

Steven Weiland, College of Education - , Michigan State University
"I've been teaching at Rutgers University since 1968 and Tisha Bender's wonderful little book served as the primer for designing my first online course two years ago. Now we have the second edition, even wiser and more useful than the first in a rapidly advancing field where even old dogs can learn new tricks. A must read for the novice deciding whether to go online, or forced to do so by circumstances, and a necessary reference guide throughout the semester when the unexpected starts happening. Bender's been there and she tells all."

Dr. Rudolph M. Bell, Professor of History - Rutgers, The State University of New Jersey
From reviews of the first edition:
"An ideal book for teachers who are just making the transition from face-to-face to online teaching. As one new to online instruction, as well as hybrid teaching for the benefit of extended discussion and group work out side of class, I found Bender's book both informational and beneficial to the furtherance of my thinking about how to bring the best of my classroom teaching to this technological extension for learning in the global village….[I]…recommend Bender's book as an addition to the professional library of anyone hoping to implement (or improve) online discussion-based teaching and learning."

- The American Journal of Distance Education
"I recommend this book to two audiences: to new online teachers who want to generate thoughtful discussion in their courses, and to experienced online instructors who have not been satisfied with the degree to which students in their courses engage each other about the material they are studying.
In a chapter filled with imaginative strategies for learning in the online course, Bender describes how she and others have used debates, role playing in literary analysis, virtual field trips, guest 'lecturers', writing games, journals, team teaching and other innovations. It is a fascinating and highly creative chapter that will give the teacher new to online learning lots of fodder for designing their courses and thinking through activities that will challenge students to learn in different ways. Bender gives enough information so that a novice can borrow her ideas and put them into practice. She also outlines a number of strategies for using the synchronous online tools. She believes adamantly in the feasibility of human connection in a text-based online class in which no one knows what anyone else 'in class' looks or sounds like."

- Online Cl@ssroom
Part One: Theoretical Implications: Bulding a Body of Online Pedagogy
1. The Distance Factor
2. The Optimal Role of the Online Teacher
3. Rethinking Learning Theory Within the Online Class
4. Paradigm Lost
Part Two: Practical Applications
5. Course Design
6. Starting to Teach the Online Class
7. Aspects of Online Communication
8. Innovative Online Teaching Techniques
Part Three: Assessment
9. Opinions About Online Teaching and Learning
10. Building a Model of Assessment of Online Education

Afterword

References

Index