20% MDCCC Discount
MDCCC, in accordance with its mission to mobilize the collective commitment and capacity of higher education to actively advance communities through civic and community engagement, is pleased to partner with Stylus Publishing to offer 20% off of selected titles.

Additionally, Stylus is donating 20% of the price of each book to support the work of MDCCC.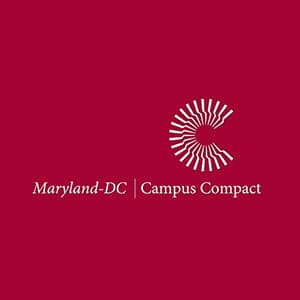 The Analytics Revolution in Higher Education
Big Data, Organizational Learning, and Student Success
Co-published with
and

In this era of "Big Data," institutions of higher education are challenged to make the most of the information they have to improve student learning outcomes, close equity gaps, keep costs down, and address the economic needs of the communities they serve at the local, regional, and national levels. This book helps readers understand and respond to this "analytics revolution," examining the evolving dynamics of the institutional research (IR) function, and the many audiences that institutional researchers need to serve.
Internally, there is a growing need among senior leaders, administrators, faculty, advisors, and staff for decision analytics that help craft better resource strategies and bring greater efficiencies and return-on-investment for students and families. Externally, state legislators, the federal government, and philanthropies demand more forecasting and more evidence than ever before. These demands require new and creative responses, as they are added to previous demands, rather than replacing them, nor do they come with additional resources to produce the analysis to make data into actionable improvements. Thus the IR function must become that of teacher, ensuring that data and analyses are accurate, timely, accessible, and compelling, whether produced by an IR office or some other source. Despite formidable challenges, IR functions have begun to leverage big data and unlock the power of predictive tools and techniques, contributing to improved student outcomes.
"Comprised of thirteen erudite, impressively informative, and exceptionally thoughtful, thought-provoking articles by experts in the field of big data management and education, The Analytics Revolution in Higher Education is an extraordinary and highly recommended addition to both college and university library Education & Data Processing collections and supplemental studies reading lists."

- Midwest Book Review
From the Foreword:

"The Analytics Revolution in Higher Education presents a clear and consistent message that a paradigm shift is taking place around data and analytics in higher education. The case can easily be made for a paradigm shift in data and analytics based on the influx of new technologies and new services provided in data-related higher education decision making. Decision support in the new paradigm includes leadership in questioning and predicting decisions that are arising or should be advancing on agendas. More importantly, the evidence shows that a re-imagined institutional research function will be essential to meeting the challenges facing higher education in a rapidly changing landscape."

Randy L. Swing - independent consultant
"The strength of this book lies in its recognition that the introduction of analytics to higher education, like any other innovation, is deeply tied to processes of organizational change. The focus on the structural, cultural, and behavioral components of organizations using analytics data, especially IR offices and policy stakeholders, are a welcome and needed addition to the literature on analytics use in higher education. The expertise of the authors, who have learned via analytics-driven change processes in their own organizations strengthen the recommendations they offer in each of the chapters. Truly, this edited text is more about organizational change and change management than analytics, specifically.

The authors offer useful advice from real-world experiences about ways in which campus leaders, IR professionals, and other higher education stakeholders can work to address the structures, practices, and cultures of their organizations to integrate analytics data use into the fabric of their organizations."

- Teachers College Record
Foreword by Randy L. Swing
Preface by Jonathan S. Gagliardi, Amelia Parnell, and Julia Carpenter-Hubin
Acknowledgements

1) The Analytics Revolution in Higher Education—Jonathan S. Gagliardi
2) Higher Education Decision Support: Building Capacity, Adding Value—Daniel R. Cohen-Vogel
3) Cultural and Organizational Structures and Functions of Institutional Research—Julia Carpenter-Hubin and Jason Sullivan
4) Data Analytics for Student Success: Elaborate Profusion of Institutional Research into Student Affairs—Amelia Parnell
5) The IT-IR Nexus: Three Essentials for Driving Institutional Change Through Data and Analytics—Timothy M. Chester
6) Pursuit of Analytics and the Challenge of Organizational Change Management for Institutional Research—Angela Y. Baldasare
7) Enrollment to Career: Dynamics of Education and the Workforce—Stephanie Bond-Huie
8) State System Research: Increasing Products, Data, Roles, and Stakeholders—Angela Bell
9) Moving from Data to Action: Changing Institutional Culture and Behavior—Desdemona Cardoza and Jeff Gold
10) New and Emerging Frameworks for Decision Analytics: A Data Governance Perspective—Ronald L. Huesman and Steve A. Gillard
11) Examining How the Analtics Revolution Matters to Higher Education Policy Makers: Data Analytics, Systemness, and Enabling Student Success—Jason E. Lane
12) Evolving from Reflective to Predictive: Montgomery Community College and Analytics—Celeste M. Schwartz, Kent Phillipe, David Kowalski, and Angela Polec
13) Unpacking the Messiness of Harnessing the Analytics Revolution—Jonathan S. Gagliardi

Editors and Contributors
Index