20% MDCCC Discount
MDCCC, in accordance with its mission to mobilize the collective commitment and capacity of higher education to actively advance communities through civic and community engagement, is pleased to partner with Stylus Publishing to offer 20% off of selected titles.

Additionally, Stylus is donating 20% of the price of each book to support the work of MDCCC.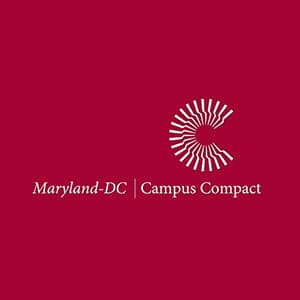 What practices can researchers use to gain a more nuanced understanding of educational issues in the community and be part of the solution to those issues?Engaged Research and Practice
is about two prevailing and complementary ideas that have surfaced in the higher education arena: engaged research and higher education for the public good. Engaged research is scholarship that not only attempts to open up new knowledge, but it does so with a sense that the new knowledge, insight and directions have a direct relationship to needs and problems within our communities, institutions, and policy arenas.
Engaged, actionable, or participatory research and scholarship attempts to tackle the identified issues of our communities and society. This handbook offers important insights and tangible examples of how higher education leaders may work directly with communities and in policy settings to understand the deeper meanings often lost in conversations about educational opportunity. Each chapter addresses the ways in which faculty, community and administrative leaders may connect research and practice through unique research projects. The authors offer clear explanations of "how" their engaged research was conducted to illustrate explicit pathways for practitioners. This book also includes short narratives where authors involved with this research reflect on their experiences and the lessons they have learned while immersed in community and policy related work.
"[This volume] highlights research and practice within the National Forum on Higher Education for the Public Good to demonstrate how engaged scholarship can have a direct impact on local, state, and national communities. By giving examples of engaged scholarship at these varying levels of community, Engaged Research and Practice provides snapshots of engagement at different scales, thus advancing a concept of engaged research that moves beyond working with a local neighborhood or a non-profit organization. These chapters provide examples of organizational change at the institutional level and state and national initiatives all informed by or part of engaged research for the public good."

Partnerships: A Journal of Service-Learning and Civic Engagement
"The centerpiece of this important book is the case for how engaged research and scholarship revitalizes campus commitments to the public good. Making this case positions publicly engaged scholarship as a potent alternative to the neoliberal logic of privatization in ascendency in higher education. Engaged Research and Practice clarifies what commitments to the public good look like on the ground, on campus and in communities, and offers hope for a more socially just and democratic vision of higher education."

John Saltmarsh, Professor of Higher Education - University of Massachusetts
"Generous public and private investments made the U.S. postsecondary education system the envy of the world, and now it is pay-back time. By championing the kinds of engaged, actionable inquiry described by the contributors to this book, colleges and universities can help strengthen the fraying social fabric plaguing many local communities, promote equity, and remedy injustice, changing our world for the better."

George D. Kuh, Chancellor's Professor of Higher Education Emeritus - Indiana University
From the Foreword:
"READ this book! The essential messages among the pages are not the first or final words regarding higher education's special relationship with the society that created and supports it. Sit with it. Put it down and pick it up again later. It shifts perspective kaleidoscopically; what you see depends on where you stand at any given moment. The messages encourage reflections, as all good work should do. Argue with the perspectives outlined in the following pages. Curse and correct the messages. But don't leave the messages and their reflections be....Doing so begins the end of engagement and signals the irrelevance of scholarship. Engaged scholarship begs for engagement. Not necessarily agreement or blind fidelity...but stringent and earnest engagement.
If nothing else, this collection calls higher education to question, again, its claim to relevance at a time in American society when neoliberal and commercial objectives of higher education are winning out over the broader life sustaining objectives of justice, knowledge, compassion and community."

Tony Chambers
Series Foreword - Edward P. St. John
Foreword - Tony Chambers
Acknowledgments

PART ONE: Introduction to Engaged Research and Practice
1. Engagement for the Common Good: Situating the National Forum's Work, Betty Overton
2. Scholarship and Activism on Behalf of Higher Education's Public Good Mission: An Organizational Context. John C. Burkhardt

PART TWO: Engaging the Community Level
3. Conflating Community Means With Organizational Ends: Strengthening Reciprocity in a Multisector Higher Education Access Partnership, Elizabeth Hudson
4. Community Agency and College-Going Culture: The Use of Participatory Action Research, Esmeralda Hernandez-Hamed
5. Collaborative Approaches to Community Change: The Complexities of Power, Collaboration, and Social Change, Penny A. Pasque
Refl ective Narrative: Finding Voice in Communidad, Estefanía López
Refl ective Narrative: Making Herstory: Inside and Outside the Walls of Academia, Lena M. Khader
Refl ective Narrative: The Education Of A Fontanero, Jessica L. Cañas

PART THREE: Engaging the Institutional Level
6. Challenges to Diversity: Engaged Administrative Leadership for Transformation in Contested Domains, Cassie L. Barnhardt
7. Access Points to the American Dream: Immigrant Students in Community Colleges, Kyle Southern, Teresita Wisell, and Jill Casner-Lotto
8. Organizational Transformation for Catalytic Social Change, Lara Kovacheff -Badke
Refl ective Narrative: A View From the Hyphen Bridging: Theory and Practice, Will Cherrin
Refl ective Narrative: A Journey of Social Consciousness and Action From Teaching Assistantship and Service-Learning Experiences, Megan B. Lebre
Refl ective Narrative: The Impact of Research Involvement on My Own Understanding of Educational Equity, Briana Akani

PART FOUR: Engaging Policy Discussions at the State and National Levels
9. Undocumented Student Access to Higher Education: Focused Efforts at the Federal and Institutional Levels, Kimberly A. Reyes, Aurora Kamimura, and Kyle Southern
10. "The Problem With Our Students . . . Is That Their Families Don't Value Education", Magdalena Martinez
11. Linking State Priorities With Local Strategies: Examining the Role of Communities in Postsecondary Access and Success in Michigan, Nathan J. Daun-Barnett
Refl ective Narrative: Ashley Smith's Journey, Ashley Smith
Refl ective Narrative: Growing, Learning, and Bringing Back, Amicia Gomez Bowman
Refl ective Narrative: Undocumented Students, Chengchen Zhu

PART FIVE Concluding Thoughts on Engaged Research and Practice
12. Refl ections: Lessons Learned and Next Steps, Betty Overton

Contributors
Index