20% MDCCC Discount
MDCCC, in accordance with its mission to mobilize the collective commitment and capacity of higher education to actively advance communities through civic and community engagement, is pleased to partner with Stylus Publishing to offer 20% off of selected titles.

Additionally, Stylus is donating 20% of the price of each book to support the work of MDCCC.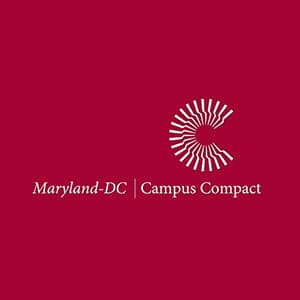 Engaging Higher Education
Purpose, Platforms, and Programs for Community Engagement
Co-published with

For directors of campus centers that have received the Carnegie Classification for Community Engagement, this book offers research and models to further advance their work. For directors starting out, or preparing for application for the Carnegie Classification, it provides guidance on setting up and structuring centers as well as practical insights into the process of application and the criteria they will need to meet.
Building on the findings of the research undertaken by the author and John Saltmarsh on the infrastructure of campus centers for engagement that have received the Carnegie Classification for Community, this book responds to the expressed needs of the participating center directors for models and practices they could share and use with faculty, and mid-level and upper-level administrators to more fully embed engagement into institutional culture and practice.
This book is organized around the purpose (the "why"), platforms (the "how"), and programs (the "what") that drive and frame community engagement in higher education, offering practitioners valuable information on trends of current practice based on Carnegie Classification criteria. It will also serve the needs of graduate students aspiring to become the future professoriate as engaged scholars, or considering preparation for new administrative positions being created at centers.
"Engaging Higher Education is a wonderful and pragmatic resource that presents meticulously collected data from a wide range of institutions of higher education. This is a 'how-to' manual for running a successful center focused on service-learning, though many of the recommendations and practices would benefit an office focused solely on engaged scholarship. From soup to nuts, this book addresses the human and financial resources required, practices that achieve impact, and, perhaps most critical, the theoretical basis for why these practices are necessary for success. It is a must-have resource for anyone running a college or university center for service-learning and academic leaders who want to build stronger support for these initiatives."

Journal of Higher Education Outreach and Engagement
"Welch's volume is based on the Carnegie Foundation's significant research study on existing community engagement offices at several major American universities and the conceptual writings on community engagement by John Saltmarsh. Welch outlines the purpose of, platforms for, and programs involved with community engagement. The strength of the volume is Welch's thorough analysis and systematizing of the Carnegie report."

Reflective Teaching
"In Engaging Higher Education: Purpose, Platforms, and Programs for Community Engagement, Marshall Welch discusses the history of community engagement in higher education and argues that engagement is part of its original purpose. The book describes the history of community engagement in higher education, discusses opportunities for it to engage with the community, and concludes with ideas for community engagement programs in higher education.

As higher education practitioners and researchers, we enjoyed the comprehensive nature of this book. As a guide to literature about community engagement in higher education, it is a valuable resource for those new to the field and those who are familiar with community engagement. Second, it does an excellent job of tying engagement to the core function or purpose of a university and the higher education system. Third, the volume articulates the different dimensions of how a university that is fully committed to engagement can institutionalize engagement activities. Although not labeled as such, the text provides sufficient guidance to incorporate or improve a community engagement program at our own institution. We also discovered the content that was presented to be comprehensive, useful, and action oriented. As such, we appreciated the author's approach to their material."

Teachers College Record
"Marshall Welch's book is the new version of the book that Zlotkowski did [Successful Service Learning Programs] eighteen years ago, and equally invaluable. And like the earlier book, it captures the evolving nature of the infrastructure supporting campus engagement.

This book has the kind of detailed richness that can only come through deeply grounded experience, the vast and deep practice knowledge that Welch brings to our understanding of the work of community engagement centers. And, as was true with Zlotkowski's earlier book, this is an essential guide for community engagement professionals and for democratically engaged administrators who are tackling the challenges of educating for democracy and transforming their campuses.

Since the emergence of centers for community engagement on campuses in the late 1980s, they have always been located in the nexus of larger tensions and challenges faced by higher education, as they are today. This book allows us to see their purpose and functions more clearly as we face new challenges and they continue to evolve. We need this book now to better navigate the institutional complexity of community engagement in order to create the campuses we want for a healthy and vibrant democracy."

John A. Saltmarsh, Director - New England Resource Center for Higher Education (NERCHE), University of Massachusetts
"Rarely in a maturing scholarly field does a volume provide both breadth and depth of scholarship, but Marshall Welch's volume accomplishes this feat masterfully. Welch provides an overview of the community engagement field in its current state, rooted in research and scholarly analysis. From its historical origins as a movement to the evolution of community engagement as a field, this volume extends an evidence-based synthesis of how higher education systems structure and implement community engagement, as well as a 'how-to' for higher education institutions. It will serve multiple purposes for higher education administrators, faculty, community engagement center directors, and graduate students in education."

Patrick M. Green, Founding Director - Center for Experiential Learning, Loyola University Chicago; Past Board Chair, International Association for Research on Service-Learning and Community Engagement
"Engaging Higher Education provides a compelling look at the recent decades that have shaped a view of the purpose and function of higher education in the United States deeply embedded within its communities. The author not only lays out an historical perspective and carefully defines what he means by engagement, he also provides models for structure and operations that offer a useful guide to those seeking to expand the engagement of their institutions in their communities and in cultural and political movements that form the turbulent environment in which 21st century higher education operates.

Dr. Welch does a particular service to higher education by expanding on Ernest Boyer's descriptions of the various forms of scholarship. He offers specific details about the impacts engaged scholarship has on faculty promotion and tenure and gives faculty guidance about how they can effectively lay out the case for their scholarships' value and standards of rigor. If engagement has a strong future in colleges and universities, it must become integrated within the full spectrum of curriculum, inquiry and scholarship, teaching and reward structures for faculty within those colleges and universities. The various forms of engagement from service learning to social justice frameworks for scholarship receive full and thoughtful consideration in the text.

While the book makes assumptions about its particular definition of the purpose and form of higher education in the United States, when taken for what its title promises—purpose, platforms and programs for community engagement—rather than a sweeping generalization for all of higher education and its values and roles, it absolutely delivers. The book is not a comprehensive history of American Higher Education and takes a very definite political perspective, but it absolutely delivers. Engaging Higher Education provides a new and much needed guide for institutions and faculty seeking to expand and improve community engagement in their institutions."

Ann Weaver Hart, President - University of Arizona
Foreword
John Saltmarsh

Acknowledgements

Introduction

Part One: Purpose
1) Pathway of Public Purpose: Getting to Now
2) What is Engagement?

Part Two: Platforms
3) Institutionalizing Community Engagement
4) Implementing Community Engagement
5) Infrastructure and Operations of Campus Centers for Engagement

Part Three: Programs
6) Engaging Students
7) Engaging Faculty
8) Engaging Community Partners
9) Promise, Peril, and Projections

Appendices

References

Index