20% MDCCC Discount
MDCCC, in accordance with its mission to mobilize the collective commitment and capacity of higher education to actively advance communities through civic and community engagement, is pleased to partner with Stylus Publishing to offer 20% off of selected titles.

Additionally, Stylus is donating 20% of the price of each book to support the work of MDCCC.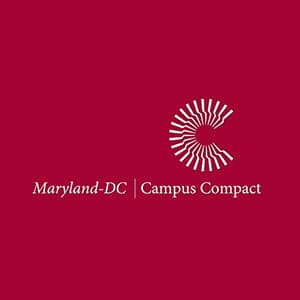 Advancing Higher Education as a Field of Study
In Quest of Doctoral Degree Guidelines - Commemorating 120 Years of Excellence
Hardback
November 2013
9781620361115
More details
Publisher
Stylus Publishing
Published
7th November 2013
ISBN 9781620361115
Language English
Pages 350 pp.
Size 6" x 9"
Images 4 figures & 13 tables
Lib E-Book

Library E-Books
We have signed up with three aggregators who resell networkable e-book editions of our titles to academic libraries. These aggregators offer a variety of plans to libraries, such as simultaneous access by multiple library patrons, and access to portions of titles at a fraction of list price under what is commonly referred to as a "patron-driven demand" model.
These editions, priced at par with simultaneous hardcover editions of our titles, are not available direct from Stylus, but only from the following aggregators:
Ebook Library, a service of Ebooks Corporation Ltd. of Australia
ebrary, based in Palo Alto, a subsidiary of ProQuest
EBSCO / netLibrary, Alabama
as well as through the following wholesalers: The Yankee Book Peddler subsidiary of Baker & Taylor, Inc.
December 2013
9781620361122
More details
Publisher
Stylus Publishing
Published
6th December 2013
ISBN 9781620361122
Language English
Pages 350 pp.
Size 6" x 9"
Images 4 figures & 13 tables
E-Book
December 2013
9781620361139
More details
Publisher
Stylus Publishing
Published
6th December 2013
ISBN 9781620361139
Language English
Pages 350 pp.
Size 6" x 9"
Images 4 figures & 13 tables
Winner of the 2015 Auburn Authors Awards
Where is higher education as a field of study going in this century? How will higher education program leaders design and sustain their degree programs' vitality in the face of perennial challenges from inside and outside the academy?
While in 1979 the Council for the Advancement of Standards in Higher Education (CAS) defined standards for student affairs master's level preparation, and while 2010 saw the adoption of guidelines for higher education administration and leadership preparation programs at the master's degree level, there still are, however, no guidelines that address higher education leadership doctoral programs, despite increasing demands for assessment and evaluation.
This book suggests that higher education administration doctoral degree guidelines are a critical next step in advancing their program quality and continuity. It offers a review of the field's history, the condition of its higher education programs, developments from the student affairs specialization and its guidelines, and a multi-chapter dialogue on the benefits or disadvantages of having guidelines.
At a time of urgency to prepare the next generation of higher education faculty and leaders, this book sets out the parameters for the debate about what the guidelines should cover to ensure the appropriate and effective preparation of students. It also offers a useful framework for enriching the knowledge of deans, chairs, program coordinators and faculty who are engaged in program design, assessment, and revision. It will also be of interest to policymakers, the personnel of accrediting agencies, and not least graduate students within higher education preparation programs.
All the contributors to this volume have the exemplary expertise, leadership experience, and a close association with higher education guidelines and standards, and have extensively contributed to the literature on higher education.
"Overall, the book will clearly be of interest to all faculty members who teach in higher education programs, doctoral students in the field, and also administrators at the Provost or Dean of Education level. It may also be of interest to researchers who study curriculum development – especially in a higher education context.
"This book raises important issues and perspectives in a time when we need to explore what the future holds for our field. The book should prompt important discussions that we must engage in earnestly.
"As more people are seeking degrees in our field and more programs are offering this degree, we ought to be asking ourselves these questions raised in this foreword and in this book. It is a good time to be asking these questions and this is the right book to prompt these discussions."

Lisa Wolf-Wendel, The University of Kansas
Foreword - Lisa Wolf-Wendel

Acknowledgments - Sydney Freeman, Jr.

Introduction and Overview - Sydney Freeman, Jr., Linda Serra Hagedorn, Lester F. Goodchild, and Dianne A. Wright

PART ONE: HISTORY AND THE CONTEMPORARY CONDITION OF HIGHER EDUCATION AS A FIELD OF STUDY

1) Higher Education as a Field of Study: Its History, Degree Programs, Associations, and National Guidelines - Lester F. Goodchild

2) Contemporary Condition of Higher Education Programs in the United States and Canada: An Initial 2012 Report - Adrienne E. Hyle and Lester F. Goodchild

PART TWO: EXISTING HIGHER EDUCATION PROGRAM GUIDELINES CONSIDERATIONS

3) Professional Competencies and Standards of Practice: The Student Affairs Perspective From the Student Affairs Administrators in Higher Education, College Student Educators International, and Council for the Advancement of Standards in Higher Education - David C. DiRamio

4) The Council for the Advancement of Standards in Higher Education and the Role of Standards in Professional Practice - Laura A. Dean and Ginny M. Jones

5) Council for the Advancement of Higher Education Programs' Master's Degree Guidelines for Higher Education Administration Programs - Dianne A. Wright and Adrienne E. Hyle

Appendix: A Commitment to Quality: Guidelines for Higher Education Administration and Leadership Preparation Programs at the Master's Degree Level (2010)

6) Academic Freedom and Empowerment Under CAHEP Guidelines: The Case of East Carolina University - Crystal R. Chambers

PART THREE: IMPLICATIONS FOR HIGHER EDUCATION ADMINISTRATION DEGREE PROGRAMS' POSSIBLE MOVEMENT TOWARD DOCTORAL DEGREE GUIDELINES

7) Toward a Theoretical Framework for the Doctorate in Higher Education Administration - Sydney Freeman, Jr., and Frances Kochan

8) The Evolution of Community College Administration and Leadership Programs: The Question of Doctoral Degree Guidelines - Linda Serra Hagedorn and Agustina Veny Purnamasari

Appendix: Community College Leadership Programs Across Universities

9) Standards, Success, and the Carnegie Project on the Education Doctorate: A Foucauldian Examination of Best Practices for Doctoral Programs in Education - Jeni Hart and Eric S. Ludwig

10) Program Specification or Collaboration: Which Way Toward Quality and Survival? - Carol L. Colbeck and Erica M. Southworth

11) The Core Knowledge of Higher Education - Robert M. Hendrickson

12) The Future of Higher Education Administration Preparation Program Guidelines and Their Implementation - Dianne A. Wright and Sydney Freeman, Jr.

Afterword: A Critical Moment in the Study of Higher Education Administration - Sydney Freeman Jr., Linda Serra Hagedorn, Lester F. Goodchild, and Dianne A. Wright

Additional Readings

Editors and Contributors

Index