20% MDCCC Discount
MDCCC, in accordance with its mission to mobilize the collective commitment and capacity of higher education to actively advance communities through civic and community engagement, is pleased to partner with Stylus Publishing to offer 20% off of selected titles.

Additionally, Stylus is donating 20% of the price of each book to support the work of MDCCC.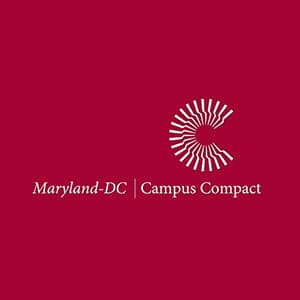 Creating Strategic Partnerships
A Guide for Educational Institutions and Their Partners
What are the characteristics and conditions that lead to successful educational partnerships?

What can we learn from partnerships that fail, cannot be sustained over time, or cease to benefit their partners?
This book serves as a guide to the successful implementation of partnerships. It provides the context and tools for readers who are responding to the increasing demands of policy makers, funders and institutional leaders to use partnerships to address local, state and federal issues, achieve external mandates, meet public or internal agendas, or pursue international collaborations.
This guide provides an evidence-based framework for institutional and organizational leaders to develop the vision, shared values and norms to achieve the "partnership capital" that will sustain an enduring relationship. It offers a three-phase model of the development process of collaboration, together with a tool box for those charged with partnering and leading organizational change, and includes a template for both creating new partnerships and sustaining existing ones.
The authors start by differentiating between "traditional," often ad-hoc, partnerships and "strategic partnerships" that align organizational strategy with partnership actions; and by identifying the importance of moving beyond incremental or surface "first order" change to develop deep "second order change" through which underlying structures and operations are questioned and new processes emerge due to the partnership. They offer analyses and understandings of seven key components for success: exploring motivations; developing partner relationships; communicating and framing purpose; creating collaborative structures and resources; leading various partnership stages; generating partnership capital; and implementing strategies for sustaining partnerships.
Each chapter concludes with a case study to provide more understanding of the ideas presented, and for use in training or classes.
This guide is addressed to policy makers and educational leaders, college administrators, and their non-profit and business partners, to enable them to lead and create strategic partnerships and facilitate organizational change.
"Whether considering a new partnership or examining a long-standing arrangement, this book is a go-to guide for everyone. Eddy and Amey take the array of questions to consider when partnering plus lessons learned and turn them into a complete handbook for how to build effective and lasting partnerships. Individuals, campus leaders, policy makers and more will benefit from the sound, practical wisdom found in these pages."

Elizabeth Cox Brand, Director, Research and Communications - , Oregon Dept. of Community Colleges and Workforce Development
"Partnerships are essential for the advancement of higher education in the 21st century. This book is a solid resource for institutional leaders seeking to develop and sustain partnerships, especially those designed to enhance student success."

Michelle Asha Cooper - , Institute for Higher Education Policy
"This well researched and thought provoking book will provide both the practitioner and researcher alike with valuable insights into why and how successful strategic partnerships work. Replete with scholarly evidence and practical examples, this remarkable book is a must read for any higher education leader.

Amey and Eddy provide valuable insight into why certain partnerships succeed and other fail while offering practical steps educational leaders can take to ensure every partnership they entire into is both mutually beneficial and sustainable. This well researched and thought provoking book will be valuable to the practitioner and researcher alike and is a must read for any higher education leader who wishes to leverage the power of strategic partnerships.

In an ever changing, challenging and competitive global environment, the need for colleges and universities to form mutually beneficial, strategic partnerships has never been greater. Unfortunately, too little has been written to help institutional leaders understand how to plan, develop and execute such partnerships. In this well researched and thought provoking book, the authors provide both empirical evidence and practical examples that will be invaluable to those leaders who wish to become "champions" in forming lasting strategic partnerships."

James T. Harris III, President - , Widener University
"Having worked with and evaluated many multi-entity projects and groups over the years (across institutions, states, educational sectors, and state agencies), I find the research synthesized in Creating Strategic Partnerships rings true. It delineates the complicated structures and perspectives of partnerships at both the entity and the individual levels. It addresses the key concepts of trust and mutual respect, as well as more functional areas. Reflection questions embedded throughout the text are an excellent guide for those participating in, those contemplating entering, and those wanting to foster strategic partnerships using available levers (funding, legislation, etc.). The final chapter is a short 'how-to' for sustaining lasting partnerships targeted at various role positions including campus leaders, policy makers, mid-level leaders, and individuals."

Karen Paulson, Senior Associate - , National Center for Higher Education Management Systems
FOREWORD by Debra D. Bragg

ACKNOWLEDGEMENTS

PROLOGUE—The Increasing Role of Partnerships in Education

1. Creating a Strategic Partnership

2. Thematic Portrayal of Motivations to Partner

3. Relationships and Partners

4. Communication and Framing

5. Organizing Partnerships—The Role of Structure and Resources

6. Leadership and Partnering

7. Partnership Capital—Sustaining Strategic Collaborations

8. Strategies for Creating Lasting Partnerships

Appendix A. Chapter Summary Points

Appendix B. Considerations in Developing Strategic Partnerships Using the Partnership Model

References