BOOKS FOR TEACHERS, ADMINISTRATORS, AND POLICYMAKERS IN HIGHER EDUCATION
Learning Across Cultures Edition 3
Locally and Globally
Paperback
September 2017
9781942719144
More details
Publisher
Stylus Publishing
Published
11th September 2017
ISBN 9781942719144
Language English
Pages 242 pp.
Size 6" x 9"
Images figures
Co-published with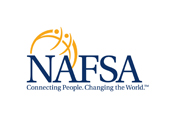 Learning Across Cultures: Locally and Globally
is a comprehensive guide to integrating intercultural learning into the fabric of twenty-first century higher education. This updated NAFSA classic departs from earlier editions by synthesizing two decades of societal, theoretical, and technological developments. It combines established and emerging voices from education, history, anthropology, and communication to provide a holistic perspective on learning across cultures.
Topics include:
• Student identity in the age of globalization
• Social psychology and neuroscience in intercultural contexts
• Intercultural curricula design, pedagogy, and facilitation
• Reflection tools and practices
• Approaches to meaningful assessment
Incorporating the latest terminology, theories, research, and practices, this book provides the tools and strategies for building and improving successful approaches to learning across cultures that are applicable to a wide range of contexts.
"A broader-based compendium of theory and practice that is useful for teachers, trainers, advisers, and facilitators in an array of intercultural learning contexts. Usable as a reader or a reference, this edition can help any practitioner who wants to improve intercultural education or training."

Gary Althen, retired director of the Office of International Students and Scholars at the University of Iowa
"It is refreshing indeed to find a book that so effectively bridges theory and practice. The themes it explores and the resources it provides are both contemporary and timeless. It has the potential to change the way educators think about their students, themselves, and the work they do. There is something for every reflective teacher, adviser, student support provider, and researcher in this book. It delivers on its promise to illustrate that effective learning across cultures, while complex, is not only possible but essential in today's world."

Betty Leask, Pro Vice Chancellor, Teaching and Learning, La Trobe University
"Assuming a global context, Learning Across Cultures: Locally and Globally highlights theoretical frameworks, practical applications, and recommendations for educators working in diverse environments, providing a much-needed resource in today's turbulent times."

Darla K. Deardorff, Executive Director of the Association of International Education Administrators
Acknowledgments
Introduction, Inge Ellen Steglitz and Barbara Kappler Mikk

1) Terminology and Intersections, Jeremy R. Geller
2) International Student Identity and the Digital Environment, Shanton Chang and Catherine Gomes
3) Social Psychology in Intercultural Contexts, Katherine Punteney
4) Neuroscience Behind Intercultural Learning, Yuliya Kartoshkina
5) Design and Pedagogy for Transformative Intercultural Learning, Tara A. Harvey
6) Intercultural Facilitation, Barbara Kappler Mikk and Thorunn Bjarnadottir
7) Mindful Reflection in Intercultural Learning, Linda S. Gross and Michael Goh
8) Learning Outcomes and Assessment, James M. Lucas and Scott G. Blair

Conclusion, Barbara Kappler Mikk and Inge Ellen Steglitz
Appendix
About the Authors
higher education; study abroad; international education; cultural competence; global education