BOOKS FOR TEACHERS, ADMINISTRATORS, AND POLICYMAKERS IN HIGHER EDUCATION
Undergraduate Research in Online, Virtual, and Hybrid Courses
Proactive Practices for Distant Students
Co-published with

and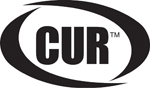 With the growing interest in undergraduate research as a high-impact practice, and the recognition that college education is increasingly moving online, this book – the first to do so – provides a framework, guidance from pioneering practitioners, and a range of examples across disciplines on how to engage remote students in research.
Two foundational chapters set the scene. For those new to incorporating undergraduate research in their courses, the opening chapter provides an introduction to its evolution and practice, and reviews the evidence of its benefits for students, faculty, and institutions. The second addresses the benefit that undergraduate research can bring to online learning and provides an overview of the ways research can be incorporated into online and virtual courses to meet the course and student learning objectives.
The remaining chapters illustrate implementation of undergraduate research in courses across many disciplines. They address thematic issues related to the work and its effects on students, such as transitioning them from users of, to active participants in, research; and consideration of the technological tools needed to support students in a virtual environment. The contributors, some of whom have been implementing these practices for some years, offer important insights and expertise.
While the examples range across the behavioral sciences, business, education, the health professions, the humanities, social sciences, and STEM, readers will find much of value and inspiration from reading the chapters beyond their disciplines.
"If you're committed to socially just educational practices, this book is vitally important. We shortchange students who take online courses (often from historically marginalized and underserved populations) if we exclude research projects in virtual classes. With examples from across the disciplines, you'll find impactful ideas on fostering equitable online student success."

Flower Darby - Faculty and Lead Author, Small Teaching Online
"Essential reading for educators focused on equitable student success, the thoughtful chapters provide key insights to incresing affordability and ubiquity of undergraduate research through investment in online models."

Elizabeth L. Ambos - CUR Executive Officer, 2012-2019
"This timely book brings together the heightened learning and excitement students experience doing research with the unlimited educational access offered by online learning. The chapters in this edited volume reveal effective strategies for engaging online students in authentic inquiry in a variety of fields. Conceived before the COVID-19 pandemic forced everyone to learn and teach remotely, its content is even more salient as post-pandemic educators put greater value on innovative online teaching, and on supplementing (or replacing, if needed) in-person instruction with remote activities."

Janice DeCosmo - Past President of CUR, Associate Vice Provost for Undergraduate Research, Associate Dean for Undergraduate Academic Affairs, University of Washington Seattle
"Students, faculty, and college administrators are faced with the uncertainty of how higher education will adapt to pandemic-triggered challenges and opportunities. Even if online education was not a priority for some, best practices learned during COVID must remain. This book offers plenty of excellent advice to make education more equitable and career-readiness accessible to all. It also reminds us that, as educators, we must continue adapting methods and technologies to an ever-changing world."

Silvia Ronco - Senior Program Director, Research Corporation for Science Advancement, 2020-2021 President of CUR
Foreword
—
Lynn Pasquerella
Introduction
—
Jennifer G. Coleman, Nancy H. Hensel, and William E. Campbell
1)
The Power of Undergraduate Research —
William E. Campbell

2)
Online Education and the Need for Undergraduate Research —
Jennifer G. Coleman

3)
Online Undergraduate Research in Science, Technologiy, Engineering, and Mathmematics (STEM) Courses —
Emily K. Faulconer

4)
How to Incorporate Undergraduate Online Research in a Cross-Listed, Combined Undergraduate/Graduate Humanities and Social Science Course —
Lydia Huerta Moreno

5)
Online Undergradute Research in Behavioral Sciences —
Jennifer G/ Coleman and Lee William Daffin, Jr.

6)
Undergraduate Research and Online History Courses —
Andrew S. Hernández III

7)
Conducting Undergraduate Research in Business in the Online Environment —
Julio C. Rivera

8)
How Action Research Builds Confidence in Online Early Childhood Education Students —
Julianne Zvalo-Martyn

9)
Online Undergraduate Research in Health Professions —
Lori L. Finn

10)
Designing an Asynchronous Online Capstone Research Project: Public Policy, Community Evaluation, and the Interplanetary Initiative —
Margaretha Bentley

11)
From Observer to Active Participant: Transitioning the Identity of Undergraduate Online Research Students —
Tami Lincoln

12)
"What We Know Must Be": Undergraduate Research in an Online Shakespeare Course —
Laura Grace Godwin and David A. Saloman

13)
Fostering Relationships and Communicating Effectively: Technological Tools Necessary to Support Undergraduate Research in Virtual Environments —
Nicole Nicholson

14)
Virtual Showcases of Student Research/Creativity —
Shauna Reily and Samantha Langley-Turnbaugh

15)
Turning "Limitations" into Opportunities: Online and Unbound —
Kevin Ostoyich, Kari-Anne Innes, and Rebecca Ostoyich

16)
Virtualizing Undergraduate Research in the Geosciences: Freely Available Geospatial Data Resources and Strategies for Their Use —
Jeffrey G. Ryan

17)
Triage, Transition, and Transformation: How the Council on Undergraduate Research (CUR) Adapted and Evolved in a COVID-19 World —
Lindsay Currie and Heather Wakefield

18)
Pandemic Responses and Insights —
Tim Usher, Andrew V. Nguyen, Jamie Buettner, and Joel Blaxland

Afterword
—
Nancy H. Hensel
Editor and Contributor BiographiesIndex
HIP; Undergraduate Research; Online Learning; Multi-disciplinary Research Practices; Active Participation; Technological Tools