BOOKS FOR TEACHERS, ADMINISTRATORS, AND POLICYMAKERS IN HIGHER EDUCATION
Identity Interconnections
Pursuing Poststructural Possibilities in Student Affairs Praxis
Co-published with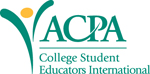 This book advocates an approach the authors call Identity Interconnections as a way of moving considerations of identity differences and commonalities from theory to socially just action in student affairs practice.
Through pursuing complex commonalities expansive enough to hold both similarities and differences, student affairs educators can ethically consider identity interconnections in such a way that does not diminish difference, but instead recognizes points of difference as opportunities for social justice action. By pursuing radical interconnectivity, student affairs educators can advance an interdependent understanding of inherited systems of power; recognizing the ways in which all systems (and thus all oppression, and all liberation) are interconnected. This interconnected insight can enable student affairs educators to extend beyond binary and oppositional thinking, and in turn, give rise to the formation of new coalitions. Finally, by listening with raw openness (allowing themselves, and encouraging their students, to be changed by others' experiences), student affairs educators can facilitate identity development and social justice action as interrelated endeavors.
The editors have heard comments like, "This is all great in theory, but how can student affairs practitioners actually apply this?" This book answers that question by providing a theoretical framework and multiple practical examples for employing identity interconnections as expansive approaches to identity development and social justice action in student affairs.
"Every chapter in this book applies threshold theorizing on interconnectivity to an in-depth exploration of identity interconnections. The chapters show readers how to think across intersections of identities and demonstrate how poststructural theory can be applied to practice, which many consider a daunting task. In other words, they provide responses to the important question, what would higher education look like if liberatory practices informed by identity interconnections shaped our work?"

Susan R. Jones, Professor Emerita, Department of Educational Studies, The Ohio State University
"Identity Interconnections challenges the field of student affairs to think about theory in our daily practice and see the powerful ways that theories are linked to our multiple identities. The authors bring to our awareness the complexity of identity and the connections that we must be aware of to move us forward to challenge and transgress oppression in higher education."

Dr. Victoria K. Malaney-Brown, Director of Academic Integrity, Columbia University
"This book offers thought-provoking ways to interrupt the systems of oppression that pit people with minoritized identities against each other. I applaud the editors and authors for sharing their rich stories and working to build solidarity and radical connections rooted in trust and vulnerability. Their insights are exactly what readers need to push boundaries and join together in the fight to eradicate oppression."

Stephen John Quaye, PhD, Associate Professor of Higher Education and Student Affairs, The Ohio State University, and Editor, The Journal of Higher Education
Foreword - Marc Johnston-Guerrero
Acknowledgements
Introduction - Aeriel A. Ashlee and Lisa Delacruz Combs
1 Exploring Responsible Stewardship of Identity Innterconnections in Student Development Theorizing - Antonio Duran
2 Interconnections Between Being Both: Exploring Intrapersonal Multiracial and Interfaith Identities - Kelli Campa
3 The Power of a Voice: An Accent as a Portal for Interconnectivity Across Borders and Disabilities - Hoa Bui
4 Impossible Bodies: Exploring Identity Interconnections Between Gender and Ability - Alandis A. Johnson
5 Engaging Identity Interconnections With Compassionate Caution to Inform Aspiring Allyship and Coalition Building Between Multiracial and Trans* Identities - Kamrie J. Risku
6 Using Identity Interconnections to Understand Disclosure: How Examining the Interrelated Experiences of Working-Class Students and Students with Disabilities can Shape Student Support - Genia M. Bettencourt
7 Too Much and Not Enough: Exploring Identity Interconnections Between Biracial and Bisexual Students in Higher Education - Rebecca Cepeda and Kaity Prieto
8 Identity Interconnections Between Masculinity and Whiteness: A Tool for Developing Critical Consciousness and Inspiring Social Justice Action - Kyle C. Ashlee and Brandon Cash
9 Identity Interconnections, Coalitions, and Possibilities: Lessons from the Creation of an Asian Pacific Islander Middle Eastern Desi American Service Office - Windi N. Sasaki
10 Missed Connections: The Complicated Nature of Listening - Kia Rivera and Michelle Wallace
Afterword - Elisa S. Abes

Editors and Contributors
Index
socially-just action; identity coalitions; student development; student affairs; allyship, intersectionality