BOOKS FOR TEACHERS, ADMINISTRATORS, AND POLICYMAKERS IN HIGHER EDUCATION
Using ROI for Strategic Planning of Online Education
A Process for Institutional Transformation
Published in association with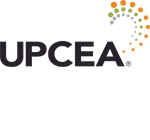 While higher education has rarely employed ROI methodology—focusing more on balancing its revenue streams, such as federal, state, and local appropriations, tuition, and endowments with its costs—the rapid growth of online education and the history of how it has evolved, with its potential for institutional transformation and as a major source of revenue, as well as its need for substantial and long-term investment, makes the use of ROI an imperative. This book both demonstrates how ROI is a critical tool for strategic planning and outlines the process for determining ROI.
The book's expert contributors lay the foundation for developing new practices to meet the compelling challenges of online education and identify new models that offer the potential for transforming the educational system, meeting new workforce demands, and ultimately improving the economy.
The opening chapters of the book explore the dimensions of ROI as a strategic planning process, offering guiding principles as well as methods of measurement and progress tracking, and demonstrate the impact of ROI across the institution.
The book identifies the role of previously overlooked constituents—such as online professionals as critical partners for developing institutional strategy and institutional stakeholders for vital input on inclusivity, diversity, and equity—and their increasingly important role in impacting the ROI of online programs.
Subsequent chapters offer a range of approaches to ROI reflecting the strategic priorities and types of return institutions seek from their investment in online programming, whether they be increased profits or surpluses via reduced expenses or increased operating efficiencies or the development of increased brand awareness for their programs. They also address the growing competitive environment of recent commercial entrants and online program managers (OPMs). The contributors offer best practices for setting goals and identifying benchmarks for increasing and measuring payback, including the creation of cross-functional ROI teams from across an institution; and further address the advantages and disadvantages of universities partnering with external providers, or even other colleges and universities, to provide online programs with them and for them.
This book offers presidents and senior administrators, faculty engaged in shared governance, online learning administrators, and stakeholders representing student, community and employer interests with a rigorous process for developing an online strategy.
From the Foreword:
""Editors Kathleen Ives and Deborah Seymour have come to their rescue with this excellent collection of essays [that] is a must-read for any university leader moving an institution into online learning. If there was ever a moment and a market for this comprehensive how-to guide to online education, this is it. Online education is no longer new, nor disruptive; but it has needed this book and the wisdom and guidance of its contributors, all veterans, leaders, and thinkers in online education. Not only to avoid the mistakes many of us made in the early days of launching our online programs, but for the way the next generation of online learning can further improve on what has been so far built.

The editors astutely chose Return on Investment (ROI) as a lens on the topic, which gives the collection a kind of cohesion and focus that might be a challenge for a topic so broad and complex. For those critical of higher education's high costs, ROI is now the standard by which institutions and programs are to be judged, a consumer protection metric focused on the ratio of student debt to earnings."

Paul J. LeBlanc, President of Southern New Hampshire University
"'What is the return on investment of eLearning? When Kathleen Ives and I co-edited the second edition of Leading the eLearning Transformation of Higher Education in 2020, that question was on the minds of several authors. Ultimately, we realized that this question was too complex—and too important—to be a last-minute addition to what was already a very complex discussion. The solution was a second book, one that would focus specifically on this issue. Kathleen partnered with Deborah Seymour to take on that challenge.

Higher education is complex on many levels. The tradition of shared governance—not to mention the array of cultures contained in the different disciplines—adds complexity to how we think about ROI. In Leading the eLearning Transformation of Higher Education, we looked at the issues facing leaders in this rapidly growing dimension of higher education, including the way eLearning is challenging traditional assumptions about institutional leadership, operational effectiveness, and innovation. Using ROI for Strategic Planning of Online Education: A Process for Institutional Transformation is a collection of fifteen chapters by eighteen authors who explore how to evaluate the investment institutions have made into eLearning. The book examines ROI through four perspectives: institutional strategy, the contribution of constituents involved the field, ROI models, and understanding the social and strategic planning contexts of eLearning.

We are in a period of rapid technological change, but our social institutions change much less rapidly than does technology. This makes it critical that institutions consider all aspects of an innovation so that they can more effectively adapt as technology evolves. Using ROI for Strategic Planning of Online Education: A Process for Institutional Transformation addresses the complex role that ROI plays in the long-term health of eLearning innovations in higher education."

Gary E. Miller, Executive Director Emeritus of the Penn State World Campus and former Associate Vice President for Outreach and Executive Director of Continuing and Distance Education at Penn State
"Among the top 3 topics on the mind of every academic administrator leading online education, Return on Investment is a trending subject. Those of us who have worked to further quality online education over the years know that costs always come up. Is online education less expensive, more expensive, or the same as 'traditional' education? Are the outcomes as good, better, or the same? Are costs and outcomes equitable across students from varying backgrounds? These are all incredibly important questions that online leaders must find ways to answer so that the ROI can be quantified and improved over time. This book is an important start to that conversation, with chapters by some of online education's most thoughtful scholars and authors. Online education is now mainstream; this book is important for all academic leaders so they can more thoughtfully support the ROI at their institution."

Marie A. Cini, Provost and CAO, University of the People
"In Using ROI for Strategic Planning of Online Education, Drs. Kathleen Ives and Deborah Seymour provide an essential resource for higher education leaders and stakeholders engaged in the strategy, development, and evaluation of online programs. Chapter by chapter, contributors offer actionable research findings and practical guidance for tackling the biggest questions in the fast evolving online higher education space. Decision makers at all levels of policymaking and governance will find valuable insights to help them think through how to define and apply student-centered ROI models and measure their impact. Forward-looking higher education leaders will want to have this book in their toolkit as they navigate the transformative shifts fueled by online learning."

Michelle Dimino, Senior Education Policy Advisor, Third Way
"Editors Kathleen S. Ives and Deborah Seymour tackle the uncomfortable topic of return on investment (ROI) at a critical time for higher education and online learning leaders. There is increased demand to justify continued resource allocation to online learning initiatives and infrastructure within institutions because of: declining nationwide enrollments, shrinking budgets and the shared lived experience of a global pandemic in which emergency remote teaching has been conflated with quality online learning. Organized into relevant themes, the editors tackle the challenging environments that many online learning leaders and their allies face: (a) weaving the online learning enterprise into the overall institutional strategy, (b) managing the input and impact of constituents and stakeholders, and (c) testing and adopting specific tactics to increase revenue over expenses. Long-term sustainability with reserves to invest in new online learning innovations should be the means to 'invest in learner success outcomes, and deliver high-quality online programs to an increasingly diverse learner population.' Good financial stewardship and fiduciary responsibility begins with understanding and applying the insights and guidance from those successfully tracking, documenting, and demonstrating ROI of their organization's online learning initiatives."

Luke Dowden, Chief Online Learning Officer/Associate Vice Chancellor, Alamo Colleges District
"As higher ed institutions, policy makers, employers, and individuals seeking learning opportunities all struggle to understand the relative costs and benefits of increasingly diverse postsecondary offerings, ROI sounds like a silver bullet for decision making. But defining and measuring ROI is nuanced and complex, from operational calculations to social investments and equitable impacts. This book offers strategic, practical, and well-contextualized analysis of ROI across multiple topics: evaluating the needs and priorities of diverse learner populations; institutional roles' direct and indirect contributions and costs; adaptation to competencies as 'currency' in the value of programs; operational planning, KPIs, and data collection; calculating models; interlacing ROI in evidence-based accreditation and continuous improvement processes; and ultimately determining the right ROI approach for the right program at the right time. In the midst of current transformations in higher education, we all need better understanding of the how and why of strategic investments and their impact on learning and social outcomes."

Deborah Everhart, Chief Strategy Officer, Credential Engine
"An engaging and comprehensive view of ROI in online higher education that will equip leaders to maximize the transformative power of online education within their institution. As this next generation of online learning evolves post-pandemic, differentiation of online programs and sustainability through an ROI lens offers a critical strategic advantage. The authors expertly knit together rich perspectives and research-based approaches that should be required reading for every higher education leader with online education in their portfolio."

Jory Hadsell, Vice Chancellor, Foothill De Anza Community College District
"The changing higher education landscape is a topic of great interest today. The idea of using the return on investment as a measure of institutional success becomes more important as public focus grows on student debt and student outcomes including employment. Using ROI for Strategic Planning of Online Education provides a robust outline of critical elements for consideration of higher education institutions today including the perspectives of students, faculty, administrators, finance offices, accreditors, and government regulators. What is very appealing about this book is that the topics included in each chapter are written by practitioners and leaders in higher education who all bring a unique and realistic perspective to each topic. With the growth of online learning accelerated by the recent pandemic, this book is a very useful guide and handbook of factors to consider and include in the transformation process."

Connie Johnson, Chief Academic Officer and Provost, Colorado Technical University
"This is the most thoughtful, thorough, and technically useful book I have read on how ROI analysis can help improve the design, development, and delivery of online programs. Though ROI is sometimes viewed with skepticism in education, the authors make a clear and compelling case for including it as one of the strategic planning tools critical to the success of any program. The perspectives of leaders, faculty, and learners are addressed insightfully, recognizing their possible reservations about the value of ROI and offering helpful ideas for using it in their decision-making processes. Whether you are a supporter or skeptic of online education, I think you will find this book enlightening and essential for your strategic planning efforts."

Dale P. Johnson, Director of Digital Innovation, University Design Institute, Arizona State University
"This is an excellent playbook for understanding ROI of online and related critical intricacies and online education! It also serves as a primer for how to holistically think about and approach developing the appropriate accountability measures in online communication education that truly promotes learner access and success. Both professionals who are heavily steeped into online education and those who are recently new to online will benefit from the depth and breadth of this helpful guide. Looking forward to recalibrating some of my own efforts from what I've learned and sharing this with my colleagues!"

Carl S. Moore, Associate Vice President for Learning & Engagement, University of the District of Columbia
"For all who work to deliver, consume, justify, and fund online higher education, this book is essential reading. Ives and Seymour have assembled a team of seasoned online education leaders to explain how new models for calculating Return on Investment (ROI) have the power to transform the higher education system, leading to individual enrichment, a more educated public, higher economic productivity, strengthened national security, and more resilient communities. It is difficult to think of a more timely and necessary intervention for institutional and external stakeholders still skeptical about the quality and value of online education."

Sean Pollock, Special Assistant to the Provost for Wright State Online; and Associate Professor of History, Wright State University
"Measuring return on investment (ROI) of academic activities is something that has been historically ignored by many in higher education. However, with all of the challenges facing higher education institutions in the post-pandemic world, assessing the ROI of current, planned, or future initiatives is no longer optional. The authors of this book have carefully laid out practical examples and clear strategies for higher education leaders to incorporate ROI into their strategic planning and operations.

This book clearly shows that ROI evaluation will be required for all institutions of higher education succeed in the current competitive environment. They also make the case that ROI will be essential for some institutions facing multiple these pressures to survive at all.

Anyone with responsibility for the financial security of their institution should read this book and heed the sound advice within."Jonathan Small, Interim Vice President of Graduate Affairs and Enrollment/Associate Vice President of Online Learning, Regis College
"The editors and authors of this important work are reframing how higher education institutions can measure the value offered by online degree programs via Return on Investment (ROI). ROI presents a unique (if uncommon today) lens through which to make such value judgements and this volume lays out the landscape of ROI considerations quite effectively. In the financial world, ROI is a straightforward calculation. In online higher education, as the volume describes, ROI begins with financial as well as student outcome metrics (e.g., retention, employment, etc.), but then extends into less tangible areas of impact such as improving the lives of students, accessibility, and the development of human capital. The volume usefully describes the determinants and calculation of ROI from a variety of stakeholder perspectives including institutional, faculty and student as each stakeholder group engages in online higher education for unique reasons thereby leading to differential assessments of ROI. The importance of online learning in higher education would have continued to grow absent the onset of COVID-19 in early 2020. However, shutdowns and lock ups changed the calculus for online learning seismically. As higher education institutions seek to transition from emergency remote teaching to best practices in online learning, the perspectives provided by this volume will be crucial to leaders who are on the line to direct the spending of very scarce capital and operational funds."

Barry Sugarman, Vice President, Curriculum Design & Learning Solutions, UMGC Ventures
"As the cost of college continues to rise and as students and families question the value and relevance of a degree compared to alternative options, higher education must find ways to demonstrate value and relevance and offer flexibility to attract students. Online learning was the magic bullet that got many institutions through the pandemic and resulted in newfound appreciation among faculty, administrators, and students. It'll be hard to put that genie back in the bottle. Higher education administrators must grapple with new questions about investments in online education, cost, quality, enrollment, and comparative value. This book, and the perspectives of the expert researchers and practitioners throughout, is an excellent guide for institutions to plan, deliver, measure, and improve online education to realize a positive return on investment for institutions and students."

Steven Taylor, senior fellow, postsecondary education, Stand Together Trust
"Institutional leaders, are you considering return on investment (ROI) in the development of your online programs? For higher education institutions, it is essential that the process of online learning development involves an evaluation of the ROI of these programs before they are offered to students. If you want to learn more about how significantly ROI impacts administration, faculty, students, stakeholders, and the overall institutions in these environments, you'll greatly benefit from reading Using ROI for Strategic Planning of Online Education. The book includes thorough discussions, evaluation measures, and implementation plans for ROI modeling from varying institutional perspectives. The guidance this book offers is an invaluable tool in the effort to enhance pedagogy, training, academic and student support services, and learning diversity for the creation of quality online programs in different types of institutions."

Shanta G. Varma, Special Advisor to the Chancellor for Distance Education and Collaborative Partnerships at Auburn University, Montgomery
"Now more than ever, given the implications of COVID-19 and the growth of online learning, leaders in higher education, whether working in the non-profit or for-profit sector, must operate with precise business acumen to support their institutions and promote student success. Every higher education leader should have Using ROI for Strategic Planning of Online Education front and center as a handy reference as it provides a wealth of information in a comprehensive and inclusive way. Further, the chapter experts are standouts in the field and offer sage advice and pragmatic practices to influence the development of a successful ROI framework and strategy."

Heather Welzant, Dean, School of Public Service & Education, Capella University
"Higher education leaders steering their institutions through the rough seas of transformation borne by COVID will gain important insights and practical advice from this book. It makes the case that the die is cast − there will be significant online and hybrid programs and services in the future and higher education must pay attention to ROI in online learning, the value compared to cost. The book offers sound, useful, and timely guidance."

Holly Zanville, Research Professor and Co-Director, Program on Skills, Credentials & Workforce Policy, George Washington University
"In this important new book, the authors provide a comprehensive and cutting-edge treatment of ROI for those focused on assessing the value add of their institution's online learning programs. The book includes thoughtful chapters detailing strategic concepts and how-to approaches for applying ROI methodology. Collectively, the authors pave the way for readers to become more adept at analyzing the processes and initiatives necessary for online programs to be managed with agility and effectiveness."

Robert J. Hansen, Chief Executive Officer, UPCEA
Foreword—
Paul J. LeBlanc
Preface: The ROI Challenge—
Kathleen S. Ives and Deborah M. Seymour
Acknlowlegements
Part One: Strategy

1: What Does ROI Mean in Online Higher Education?—
Kathleen S. Ives
2: ROI and Institutional Planning—
Todd A. Hitchcock and Justin McMorrow
3: Is ROI the Right Way to Judge Online Higher Education? Presidential Perspectives—
Laurie G. Hillstock, Kathleen S. Ives, and Deborah M. Seymour
Part Two: Constituents And Players

4: ROI and Shared Governance: The Faculty Role—
Rod Hewlett
5: ROI and The Institutional Experience: Online Accessibility for Students With Disabilities—
Cyndi Rowland
6: ROI From the Student Perspective—
Laurie G. Hillstock
Part Three: Tactics

7: Planning and Control Models—
Victoria Brown
8: Calculating ROI in Online Education—
David Schejbal
9: Financial Aid and the Impact of Net Price Calculators on ROI—
Carlo Salerno
10: Nonbudgetary Return on Investment—
Kathy Fernandes
Part Four: Special Cases And Considerations

11: ROI and Social Equity—
Pamela Wimbush
12: ROI and Accreditation of Online Programs—
Leah Mathews
13: ROI and Online Competency-Based Programs—
Lisa McIntyre-Hite, Carlos Rivers, and Charla S. Long
14: ROI in the Wake of a Natural Disaster or Pandemic—
Gordon Freedman
15: ROI and Innovative Approaches to Online Education—
Deborah M. Seymour
Appendix
Editors and Contributors
Index
Strategic Planning; Online Education; Economic Improvement; Institutional Stakeholders; Online Program Managers; Shared Governance