BOOKS FOR TEACHERS, ADMINISTRATORS, AND POLICYMAKERS IN HIGHER EDUCATION
Exemplars of Assessment in Higher Education
Diverse Approaches to Addressing Accreditation Standards
Co-published with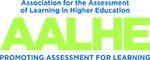 "While assessment may feel to constituents like an activity of accountability simply for accreditors, it is most appropriate to approach assessment as an activity of accountability for students. Assessment results that improve institutional effectiveness, heighten student learning, and better align resources serve to make institutions stronger for the benefit of their students, and those results also serve the institution or program well during the holistic evaluation required through accreditation."
– from the foreword by Heather Perfetti, President of the Middle States Commission on Higher Education
Colleges and universities struggle to understand precisely what is being asked for by accreditors, and this book answers that question by sharing examples of success reported by schools specifically recommended by accreditors. This compendium gathers examples of assessment practice in twenty-four higher education institutions: twenty-three in the U.S. and one in Australia. All institutions represented in this book were suggested by their accreditor as having an effective assessment approach in one or more of the following assessment focused areas: assessment in the disciplines, co-curricular, course/program/institutional assessment, equity and inclusion, general education, online learning, program review, scholarship of teaching and learning, student learning, or technology. These examples recommended by accrediting agencies makes this a unique contribution to the assessment literature.
The book is organized in four parts. Part One is focused on student learning and assessment and includes ten chapters. The primary focus for Part Two is student learning assessment from a disciplinary perspective and includes four chapters. Part Three has a faculty engagement and assessment focus, and Part Four includes four chapters on institutional effectiveness and assessment, with a focus on strategic planning.
This book is a publication of the Association for the Assessment of Learning in Higher Education (AALHE), an organization of practitioners interested in using effective assessment practice to document and improve student learning.
"The authors emphasize the notion that there is no one right way to do assessment with the breadth of institutional examples featured in this book. Tackling the tension of accountability and improvement head-on, the editors allow each institution to lay bare their own institutional assessment story and discuss future directions of assessing student learning within their context. By collaborating with accreditors to spotlight institutions with effective assessment approaches, AALHE might just be on to something—envisioning accreditors as partners in this work."

Gianina Baker - Acting Director, National Institute for Learning Outcomes Assessment (NILOA)
"In a time when higher education professionals must step-up their efforts to assess teaching and learning in order to improve outcomes for all students, this book provides exemplars in the field of assessment from colleges and universities who represent diverse missions and student populations. Recommended by their respective accreditor, the institutions highlighted in this book provide the reader a wealth of information about effective assessment structures and practices that can be molded to fit a variety of educational cultures and environments."

Stephanie Droker - President, Accrediting Commission for Community and Junior Colleges
"This collection puts a human face on assessment activity, revealing challenges and innovations as institutions try to meet accreditation requirements while improving teaching and learning. The full range of complexity of the task is on display in the chapters, each centering on the difficult task of understanding student development and acting on the results. Anyone facing challenges in their own assessment program (and who isn't?) needs to read this book."

David A. Eubanks - Assistant Vice President for Assessment and Institutional Effectiveness Office of Assessment and Institutional Research, Furman University
"Exemplars of Assessment in Higher Education celebrates institutional and program success as measured by authentic assessment and student learning, providing a welcome respite from a national higher education environment that so often equates higher education's success solely with student loan metrics and graduation rates. It illustrates cooperation, partnership, and shared purpose among accreditors and the institutions and programs that they accredit. Faculty, administrators, and accreditors will find ideas and inspiration from others who have gone before on the assessment journey."

Laura Rasar King - Executive Director, Council on Education for Public Health
"Souza and Rose have produced a wonderful and much-needed volume that engages practitioners in bringing the oft-described assessment for accountability together with assessment for improvement in learning. By focusing on the major regional accreditors' standards for assessment of student learning and then examining how a diverse set of campuses and programs use those standards, they illustrate how their actions and policies to achieve improved student learning provide the evidence that accreditors need for summative assurance of quality standards. A truly welcome change from check-the-box routines that may satisfy the minimum report requirements but do not help students, faculty, or organizations achieve quality."

Terrel L. Rhodes and Kate McConnell - Senior Scholar, AAC&U; and Vice President, AAC&U
"Exemplars of Assessment in Higher Education provides a one-of-a-kind insider's look into higher education as it relates to the undeniable importance of assessment – both of students and of an institution as a whole. Exemplars of Assessment in Higher Education provides the building blocks that allow the reader to embrace assessment and understand its critical role in ensuring the quality of education being provided. I am delighted to endorse this publication and hopeful that it provides the reader with a go-to manual in understanding and utilizing assessment at their own institutions."

Heather M. Stagliano - Director of the Council on Podiatric Medical Education American Podiatric Medical Association
"If I were granted one wish, it would be that all of higher education would better use assessment data to guide the ongoing enhancement of student learning. Exemplars of Assessment in Higher Education shows us how meaningful assessment can help to guide us as we work to ensure that our students are learning what we promise in our institutional or program mission statements. Whether you are a faculty member, an assessment professional, or an administrator, this book shows how the assessment process can provide a roadmap to institutional effectiveness and is, most certainly, a wish come true."

Catherine Wehlburg - Editor-in-Chief, New Directions for Teaching and Learning.
"Student learning assessment is not often linked with the word 'inspiring.' This book is truly inspiring and affirming that programs and institutions are finding real value in committing to assessing and improving student learning all across the United States. It puts to shame the occasional naysayers that assessment is of no value. The stories and case studies presented here cover a useful range of experiences across a diverse group of institutions showing that assessment can be done thoughtfully and with impact. There is so much to learn here with so many helpful approaches that address not only how to undertake assessment but to identify steps to success. It is definitely a good read at all levels within institutions."

Ralph Wolff - President of the Quality Assurance Commons and former President of the Senior College Commission of WASC
Foreword
—
Heather F. Perfetti

Preface
—
Jane Marie Souza

Introduction: An Overview of Exemplars in Assessment
—
Tara A. Rose


Part One: Student Learning and Assessment

1) The Evolving Measure of Learning —
Bill Moseley and Sonya Christian

2) Students as Partners in Cocurricular Assessment —
Jessica Greene, Burton Howell, and Michael Sacco

3) Assessment of Student Learning in the Arts, Humanities, Social Sciences, and Sciences —
Jeffrey R. Lindauer and Patricia A. Coward

4) Leveraging Technology to Facilitate Assessment Processes —
Scott Carnz, Mary Mara, and Amy Portwood

5) Indigenous Assessment: Cultural Relevancy in Assessment of Student Learning —
Stephen Wall, Lara M. Evans, and Porter Swentzell

6) One Institution's Journey to Annual Program Assessment —
Carol Traupman-Carr, Dana S. Dunn, and Debra Wetcher-Hendricks

7) A Systematic Approach to Building a Culture of Assessment: A Multiyear, Cohort-Based Professional Development Model —
Mary Kay Helling, Jana Hanson, and Kevin Sackreiter

8) Introducing Assessment-Task Choice in an Online Bachelor's Course —
Ryan Jopp, Keryn Chalmers, Sandra Luxton, and Jay Cohen

9) Employing Peer Learning Assessment at Scale —
Brian Harlan, Shawn Moustafa, and Roxie Smith

10) Many Birds With One Stone: Developing a Multipurpose Student Assessment System —
David D. Dworak


Part Two: Student Learning and Assessment in the Disciplines
11) Assessment of Public Health Competencies at Multiple Levels —
Sondos Islam
12) Elevating Assessment Processes Through Stakeholder Engagement —
Leigh M. Onimus and Joyce A. Strawser
13) Competency-Based Student Assessment in Online and In-Person Master of Public Health Programs —
Kimberly Krytus, Sarah Cercone Heavey, and Gregory G. Homish
14) Designing and Assessing Cocurricular Strategies to Promote Personal and Professional Development —
Burgunda V. Sweet, Katherine A. Kelley, Melissa S. Medina, and Marianne McCollum
Part Three: Faculty Engagement and Assessment

15) Giving Life to Institutional Student Learning Outcomes —
Dan Shapiro

16) Assessing for Learning: The Scholarship of Teaching and Learning and Campus Assessment Culture —
Kristina A. Meinking


Part Four: Institutional Effectiveness and Assessment

17) A Structured Protocol for Demonstrating Institutional Effectiveness —
Eric D. Stamps

18) Transforming From Within: Strategic Planning as a Tool for Institutional Reflection, Direction, and Transformation —
R. Ray D. Somera and Marlena Montague

19) Being Sage About Institutional Effectiveness —
Elisa Hertz

20) Do We Have It? Do We Do It? Does It Work?: A Three-Question Framework for Addressing Accreditation Standards and Ensuring Institutional Effectiveness —
Dawn L. Hayward, Nancy Ritze, and Rebecca Gullan


Editor and Contributor BiographiesIndex
Assessment; Closing the Loop; Faculty Development; Scholarship of Teaching and Learning; Student Learning Outcomes