BOOKS FOR TEACHERS, ADMINISTRATORS, AND POLICYMAKERS IN HIGHER EDUCATION
The Senior International Officer as Change Agent Edition 2
Published by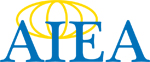 Distributed by Stylus
This new edition reflects the dramatic changes that have taken place across the world in higher education in the decade since it first was published, and addresses how they specifically impact international education and inform the role of senior international officer (SIO) today.
Declining public investment in higher education and a negative political climate have increasingly led to the commercialization of international education activities and the expectation they should pay for themselves by levying fees or seeking outside funding.
In addition, today's international education leadership faces several contradictory realities. While inexorable trends in globalization continue to stimulate higher levels of participation in international study and exchange, its impacts – such as increased migration, global terrorism and the populist resistance they have provoked – are shifting institutional priorities from those of greater openness and global understanding to those of profitability and security.
Facing these issues and the global competition for student talent at a time of declining enrollments; the impacts of technology; the increasing diversity on campus; pressures to partner across borders; changing emphases in institutional mission; and the expectations of both parents and students in gaining a global perspective during university studies, it's clear that the key issue facing SIOs is managing change as colleges and universities seek to strengthen, professionalize, and centralize – or in some cases decentralize – their international offices.
Introduction

1) The Big Picture: International Education in an Age of Global Turbulence
2) The World of the SIO
3) Understanding Organizations and Organizational Change: Two Approaches
4) The SIO as Change Agent
5) The SIO at Work: Shaping an Internationalization Plan
6) The SIO at Work: From Planning to Implementation
7) Getting from Here to There – Making Internationalization Happen
8) Lessons for the SIO
9) Concluding Remarks

References
About the Authors
Index
SIO; higher education administration; enrollment; globalization of higher education; Internationalization