BOOKS FOR TEACHERS, ADMINISTRATORS, AND POLICYMAKERS IN HIGHER EDUCATION
Education Abroad and the Undergraduate Experience
Critical Perspectives and Approaches to Integration with Student Learning and Development
Co-published with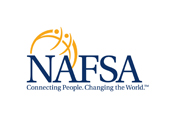 This volume focuses on two questions. First, how can education abroad be embedded into undergraduate education so that students experience it as an integral component of their education and something they help shape, rather than as time away from their education and as a commodity to be consumed? Second, how can colleges and universities maximize the educational value of education abroad by forging stronger connections between it and other undergraduate experiences? The volume argues that learning abroad be positioned within the work of the larger institution and students' overall education.
Organized within three sections, this volume makes the case that learning abroad must be positioned within the work of the larger institution and students' overall education. In doing so, it questions many current assumptions and stimulates thinking about the power of an integrative approach to education abroad to lead to lasting educative value. An integrative approach requires that students be afforded multiple opportunities and ongoing support to draw connections with their learning abroad with other dimensions of their undergraduate education.
Chapters cover topics such as the additive value of integrating multiple HIPs with education abroad to span disciplinary boundaries and promote an array of soft or operational skills; the importance of maintaining the disruptive quality of the encounter with the foreign to enrich study at home; issues of commodification and reciprocity; increasing access to study abroad to community college--particularly adult--populations; facilitating students' social and intellectual development, identity formation, and reflective practice; rethinking orientation programming to emphasize the continuity of learning pre-, during- and post-education abroad; asking fundamental questions about the purpose of education abroad to rethink assessment and its purposes; the faculty role in the internationalization of the curriculum; and developing more intentional relationships with in-field partners and international educational organizations to more effectively connect leaning abroad with other dimensions of undergraduate education.
For everyone involved in international education – whether SIOs, faculty, department chairs or deans – the critical questions and new perspectives offered here will inform and shape the growing movement to integrate education abroad with the overall undergraduate experience.
"This important new book offers a timely extension of Brewer and Ogden's many years of critical study into the tensions between the acclaimed value of international education on the one hand, and its complex integration into the arc of the undergraduate experience, on the other. But it also goes well beyond that to address the integration of mobility experiences in broad sectors of the U.S. higher education landscape, including community college, lifelong learning, and the transition to employment. This edited volume, which includes some of the most influential scholars and practitioners working today, is a critical milestone that helps to further establish the emerging scholarship of international education and deflect criticism that there remains a missing link between the use of theory and its impact on practice."

Bernhard T. Streitwieser, Assistant Professor of International Education & International Affairs - The George Washington University
"Brewer and Ogden, along with an impressive cast of contributors, offer a thoughtful examination of the historical and contemporary issues shaping education abroad and its evolving role in undergraduate student learning and development. Together, they lend a critical, but optimistic view of what's possible if we can attend to well-informed planning that enhances outcomes realized through education abroad and extends these benefits to a broader cross-section of undergraduate students. This is a must-read!"

Laurie Nichols, President - University of Wyoming
"An excellent resource to bring a broad range of allies into the discussion of the critical nature of study abroad to the undergraduate experience. This collection of essays offers insights and guidance for both the new and experienced international educator by reexamining the historical context of today's education abroad, by applying new theories of student development, and by promoting curricular enhancements such as the integration of reflection and ongoing orientation into the process."

Penelope Pynes, Associate Provost for International Programs - University of North Carolina at Greensboro
"When a field voices critical perspectives it often signals that a paradigm shift is underway. The progressive improvement of education abroad depends on these adjustments in thinking, which will over time impact practices. The power of this book and its authors is in how it propels the education abroad field forward by: 1) questioning its inherited structures and actions; 2) critically examining current challenges and opportunities; and 3) positing new ways to think about and conduct the work of education abroad.

Education abroad is a multidisciplinary enterprise that intersects with virtually all areas of higher education. This book informs and is useful to the multiple stakeholders who have varied interests in and concerns about education abroad: higher education administrators, education abroad researchers, faculty members, policy makers, graduate students, and of course education abroad professionals. Each reader will incorporate the insights contained in these pages into their work and, in turn, shape the education abroad field."

Brian Whalen, President and CEO - The Forum on Education Abroad, 2006-2018
"Elizabeth Brewer and Anthony Ogden have gathered a group of well-documented essays that demonstrate the evolving nature of education abroad. The articles cover topics as wide-ranging as design, curriculum integration, pedagogy, student support, evaluation, and use of partnerships. Of interest to faculty leading programs, curriculum committees, study abroad personnel, senior international officers, and even chief academic officers…anyone wanting to give students a high quality educational experience. This is an expert and essential collection."

Barbara A. Hill, Senior Associate for Internationalization - American Council on Education
Foreword—Brian Whalen
Introduction: The Case for Integrating Education Abroad Into Undergraduate Education—Elizabeth Brewer and Anthony C. Ogden
1) U.S. Education Abroad: Historical Perspectives, Emerging Trends, and Changing Narratives—Anthony C. Ogden and Elizabeth Brewer

Part One: Critical Perspectives on Education Abroad and its Integration into Undergraduate Education
2) Education Abroad as a High Impact Practice: Linking Research and Practice to the Educational Continuum—John P. Haupt and Anthony C. Ogden
3) Curriculum Integration: Opportunities for Continuity and Disruption Along the Educational Continuum—Elizabeth Brewer, Giselda Beaudin, and Michael Woolf
4) Toward Decolonizing Education Abroad: Moving Beyond the Self/Other Dichotomy—Roger Adkins and Bryan Messerly

Part Two: Supporting Student Learning Along the Educational Continuum
5) Adults Studying Abroad Through Community Colleges—Rosalind Latiner Raby
6) Engaging with Self, Others, Space, and Place: Leveraging the Geographic Imagination in Education Abroad—Anthony Gristwood and Darren Kelly
7) Learning to Navigate: Lessons from Student Development—Paige E. Butler
8) Using Assessment to Align and Interweave Core Curriculum Objectives and Education Abroad Learning Outcomes—Katherine N. Yngve
9) Reflection as a Tool in the Educational Continuum—Victor Savicki and Michele V. Price
10) Why is the Missing Link Still Largely Missing in Education Abroad Preparation?: The Case for Ongoing Orientation—Bruce La Brack and Anthony C. Ogden

Part Three: Partnerships in Education Abroad Integration
11) The Intersection of Education Abroad and Career Readiness, and the Role of International Educators—Anne M. D'Angelo and Mary Pang
12) Faculty Roles in Advancing Student Learning Abroad—Joan Gillespie
13) Local Partners as Teachers and Learners in Education Abroad: Introducing a Local Partner Engagement Process Model—Julie M. Ficarra
14) From Transactional to Relational: Realigning Partnerships Between Higher Education Institutions and International Education Organizations—Kris Holloway, Lisa Chieffo, Rich Kurtzman, and Anthony C. Ogden
15) Future Perspectives on Education Abroad—Elizabeth Brewer and Anthony C. Ogden

Contributors
Index
study abroad; integrative education; High Impact Practices; internationalizing higher education