BOOKS FOR TEACHERS, ADMINISTRATORS, AND POLICYMAKERS IN HIGHER EDUCATION
Leading Internationalization
A Handbook for International Education Leaders
Co-published with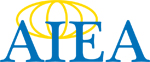 What do university leaders need to know and be able to do to internationalize their institutions?

This volume provides senior professionals in international education, increasingly known as Senior International Officers (SIOs), with the foundational knowledge that informs leadership practices, together with suggested strategies for implementing and developing the wide range of functions, activities and skills associated with comprehensive internationalization that will ensure effective support for their institutions' educational mission in today's globalized and interdependent world.

This book addresses strategic leadership issues in internationalization including strategic planning, shaping the curriculum, recruiting students, risk management, and developing partnerships. Throughout, the Association of International Education Administrators' (AIEA) Standards of Professional Practice for SIOs and International Education Leaders (reproduced in the appendix) are integrated as a point of reference, providing a much needed guide for international education leaders.

This resource is a vital starting point for anyone in a senior leadership role in higher education, as well as for anyone desiring to understand more about this key leadership position essential to higher education institutions in developing institutional global capacity and in educating global-ready graduates.
"This is one of the most comprehensive, if not the most comprehensive collection of essays on international higher education leadership. Builds very well on the AIEA Standards of Professional Practice of senior international officers. A must-have on the desk for everyone in the field, both in the US and beyond."

Markus Laitinen, President - European Association for International Education (EAIE)
"Leading Internationalization offers insights and guidance on a wide range of critical issues, spanning the practical, strategic, and conceptual. Authors are leading experts in the field of international education, whose wealth of experience as both practitioners and scholars uniquely positions them to contribute meaningfully to the on-going conversations the book is designed to promote."

Robin Matross Helms, Director, Center for Internationalization and Global Engagement - American Council on Education
"Institutions of higher education around the world are increasingly touched by globalization, while for many internationalization is a central tenet of their strategic mission. This text brings together a wealth of expertise that will support and guide those newly in the role of SIO, as well as encouraging those with more experience in the field of international education to explore different opportunities and ways of responding to the challenges that they will undoubtedly face."

Sarah Todd, President, APAIE (Asia Pacific Association of International Education) Vice President (Global) - Griffith University, Australia
"A practical guide for university leadership based on standards of professional practice and the distilled wisdom of highly successful senior international officers, this book shares successful strategies and tactics to advance the global priorities of any campus. It is an essential guide for institutions at every level of internationalization."

Brian Whalen, President and CEO - The Forum on Education Abroad
"Leading Internationalization provides a comprehensive overview of the way Senior International Officers (SIOs) in the United States of America address leadership issues in the internationalization of their institutions of higher education. The book gives valuable insights into the way internationalization is organized, and in what are the practical challenges and opportunities to implement internationalization strategies in American institutions of higher education."

Hans de Wit, Director Center for International Higher Education, Consulting Editor Policy Reviews in Higher Education, Lynch School of Education - Boston College
"Leading Internationalization is an essential and comprehensive resource for new and current senior international officers (SIOs). The contributors examine the complexities of the SIO's role while offering practical, purposeful chapters on the key dimensions of the position. They make a compelling case for the professionalization of the SIO position, and detail the nuances of on-campus and off-campus alliance building that are critical in achieving success with diverse communities in a methodical and easily applicable manner."

Dawn Michele Whitehead, Senior Director for Global Learning and Curricular Change, Office of Integrative Liberal Learning and the Global Commons - AAC&U
From the Afterword:
"Ever since they were established, universities have had foreign policies. Those in the world of antiquity issued what we would today regard as visas and sought to attract and protect scholars traveling to them. Emperors agreed and also exempted them, among other things, from taxes and service in armies. And when societies and minds responded to internal and external threats by closing, universities were among the last to shut their gates. And not all did.

What they did not have were foreign ministers, i.e., senior members of a presidential cabinet whose domain was to protect and intentionally ensure that universities would continuously seek and welcome scholars and students from well beyond the nearby community. So perhaps the single most important innovation in our field so far in the 21st century is the creation and development of leadership positions that this important book aims at understanding.

Senior International Officers (SIOs) and international education leaders create and implement strategy and there is still much about this particular realm of statecraft we all have to learn and share. Leading internationalization is a contact sport, as these chapters show, as well as one that requires metrics and results. None of us took such a course because so often we got there because we thought being more intentional about internationalization was the best way to connect our schools and students to the world we share. We are indeed learning on the job and from each other. This book is one strong step in that direction."

Allan Goodman, President - Institute of International Education
"At the helm of efforts to infuse international, intercultural, and global dimensions into colleges and universities around the world is a relatively new professional role: the Senior International Officer (SIO). While there is great variation in SIO titles, career trajectories, and contexts, they share in common the complex and multi-faceted task of internationalizing higher education institutions. Leading Internationalization provides this particular group of international education leaders with a concise overview of the foundational knowledge needed to develop global capacity and elaborates on the standards of professional practice recently established by the Association of International Education Administrators (AIEA, 2016). Although intentionally limited in length and scope, this collection of essays written by experienced SIOs provides a practical entry point and introduction to critical issues in this emerging and increasingly important subfield of higher education.


Given the centrality of the topics covered throughout the book to SIO work, these chapters provide a helpful survey of key issues and strategies, yet are likely leave a new SIO longing for additional resources. Throughout, the authors mention publications, professional development opportunities, and in some cases current research of relevance to the target audience. In doing so, it provides a starting point for SIOs to anticipate and delve deeper into particular topics as needed.

The variety of topics covered throughout the book make clear that SIOs need a wide range of knowledge and skills to develop vision, plans, support, and resources to advance comprehensive internationalization. The authors also make a strong case that capable and committed international education leaders play a crucial role in "preparing current and future leaders who will strive toward building a more just and equitable world" (p. 159). For the new SIO, Leading Internationalization offers both inspiration and practical strategies for navigating the complexities and possibilities of this work."

- Teachers College Record
Foreword—E. Gordon Gee
Acknowledgments
Introduction—Darla K. Deardorff and Harvey Charles

Part One: Understanding the Context for Internationalization
1) Phases of Internationalization and the Senior International Officer Role—Gilbert W. Merkx
2) Foundations in Leading Internationalization: Lessons fFom Mestenhauser—Darla K. Deardorff, Dafina Blacksher Diabate, and Kathryn L. Rosenbaum
3) The Senior International Officer's World: A Change Agent Faces a Reality Check—John D. Heyl

Part Two: Senior International Officer Leadership and Management
4) Strategic Planning for Senior International Officers—Riall W. Nolan
5) International Education Administration—Harvey Charles and Judith Pennywell
6) Forming Alliances and Working With Administration—Gilbert W. Merkx and Riall W. Nolan
7) Financing Internationalization—Penelope Pynes

Part Three: Internationalization Expertise
8) Internationalizing the Curriculum—Betty Leask and Harvey Charles
9) Outcomes Assessment for Senior International Officers—Darla K. Deardorff
10) Senior International Officers and International Student Recruitment—Pia Wood
11) The Senior International Officer: Managing Risk and Liability—Meredith McQuaid and Sabine Klahr

Part Four: Internationalization and Advocacy
12) Making the Case for Internationalization—Penelope Pynes
13) Fostering Global Culture and Engaging Student Leadership on Campus—Susie Bender
14) Connecting With the Community—Thomas Bogenschild and Gil Latz
15) Establishing and Building Higher Educational International Partnerships—Pia Wood

Part Five: Personal Effectiveness for Internationalization
16) The Senior International officer as Entrepreneur—Harvey Charles and Penelope Pynes
17) Intercultural Knowledge for Senior International Officers: Communicating Successfully Across Differences—Darla K. Deardorff
18) Harnessing Data to Lead Internationalization—Rajika Bhandari and Terence Miller
19) Ethics in Leading Internationalization—Darla K. Deardorff, Kathryn L. Rosenbaum, and Hanneke Teekens

Conclusion—Darla K. Deardorff and Harvey Charles
Afterword—Allan E. Goodman
Appendix
--Standards of Professional Practice for International Education
--Leaders and Senior International Officers
Editors and Contributors
Index
higher education; international education; international students; strategic planning; recruiting students; risk management; Association of International Education Administrators; AIEA; Standards of Professional Practice; Senior International Officers