BOOKS FOR TEACHERS, ADMINISTRATORS, AND POLICYMAKERS IN HIGHER EDUCATION
Course-Based Undergraduate Research
Educational Equity and High-Impact Practice
Co-published with the Council on Undergraduate Research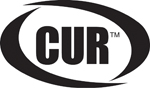 Undergraduate research has long been recognized as a high-impact practice (HIP), but has unfortunately been offered only to juniors and seniors, and to very few of them (often in summer programs). This book shows how to engage students in authentic research experiences, built into the design of courses in the first two years, thus making the experience available to a much greater number of students.
Research that is embedded in a course, especially general education courses, addresses the issue of how to expand undergraduate research to all students. Research has shown that students who have early experiences in undergraduate research are more likely to pursue further research prior to and after graduation. This is also an issue of social justice because it makes the benefits of undergraduate research available to students who must work during the academic year and in the summer. It is widely accepted that the skills developed through undergraduate research help prepare students for their future careers.
The book addresses all aspects of the topic, including:
- What are appropriate expectations for research in the first two years
- How to design appropriate course-based research for first- and second-year students
- How to mentor a class rather than individual students
- How students can disseminate the results of their research
- Possible citizen-science projects appropriate for the first and second years
- Providing additional resources available to support course-based research in the first two years
Designed for faculty at four-year and two-year colleges – and including examples from the sciences, the social sciences, and the humanities – the strategies and methods described can be adapted to disciplines not specifically mentioned in the book.
Many faculty are hesitant to engage first and second year students in undergraduate research because they worry students don't know enough to conduct authentic research in their discipline, because they worry about the time it will take to develop activities for these students, and because they wonder how they can mentor a whole class of students doing research. The authors have successfully dealt with these issues, and provide examples of how it's done.
"Edited by Nancy Hensel, a noted scholar and leader in the international undergraduate research movement and a former Executive Officer for the Council on Undergraduate Research, this book provides a timely window onto the rapidly evolving landscape of course-based undergraduate research, particularly in early college settings. This is an essential resource for faculty members who are looking to orient themselves to course-based undergraduate research theory, practice, and assessment."

Elizabeth L. Ambos, Executive Officer - Council on Undergraduate Research
"This book is an excellent primer for the use of course-based research to expand content knowledge and develop skills required in the 21st century workplace."

Brent Cejda, professor of educational administration - University of Nebraska-Lincoln
"If you are an educator who believes in the importance of all students engaging in undergraduate research as a way to develop the competencies needed to thrive in an innovation-driven economy, then this book is a must read. Course-based Research provides practical, equitable, and inclusive strategies for making undergraduate research accessible and engaging for every student."

Tia Brown McNair, Vice President, Office of Diversity, Equity, and Student Success - Association of American Colleges and Universities
"This collection offers persuasive and ample evidence that undergraduate research opportunities can be embedded in all academic disciplines, in courses as diverse as biology, theater studies, history, and remedial study skills. The benefits are well-documented: richer learning outcomes, enhanced critical reading and thinking skills, deeper engagement, and increased collaboration."

Michael J. McDonough, President - Raritan Valley Community College
Foreword by Cathy N. Davidson

1) Crazy Observations, Audacious Questions—Nancy H. Hensel
2) ComGen: Developing the Pedagogy for Classroom-Based Undergraduate Research Experience Courses—M. Gita Bangera, Kim Harrington, and Jason Fuller
3) Starting the Research Process With Information Literacy in Introductory-Level Earth Science Courses—Laura Guertin and Nina Clements
4) Editing the Public Domain With Undergraduate Students: Studying Literature With Collaborative Annotation and Digital Publication—Mary Isbell
5) A High-Throughput Model for Course-Based Research Experiences for the First Two Years of Chemistry and Biology—Kalyn Shea Owens, Ann J. Murkowski, Heather Price and Anne M. Johansen
6) Research Strategies in Theater Studies—Nancy Kindelan
7) Learning That Lasts: Action Research in the Classroom—Mary Ann Jacobs
8) Diving Into Research at the Ocean Research College Academy—Ardi Kveven
9) Experience Is Education—Josh Searle
10) Using Mystery to Encourage Undergraduate Historical Research—Kevin Ostoyich and Professor X
11) Implementing a Course-Based Undergraduate Research Experience in an Introductory Biology Course—Emily Allison Hooser, Teresa M. Bilinksi, and Patricia J. Baynham
12) Course-Based Research in Introductory Psychological Science—Andrea J. Sell
13) DNA Barcoding Undergraduate Research Tool Can Be Scaled From Traditional to Course-Based Research Project With Ease—Nidhi Gadura
14) Student Outcomes and Impacts of Discovery-Based Research in the First Two Years of Undergraduate Education—Daiyuan Zhang, Alexa Raney, and J. Robert Hatherill
15) Undergraduate Research and Applied Business Statistics—Julio Rivera and Tom Groleau
16) PRIDE in the College Experience Course—Kathryn Suk
17) Course-Embedded Research in the Lower Division at Montana State University—Colin A. Shaw and Gregory Young
18) Course-Based Research Mentoring—Nancy H. Hensel

About the Contributors
Index
High Impact Practice; HIP; educational equity; CUR; Council on Undergraduate Research; information literacy; action research; student outcomes; discovery-based research; course-embedded research; general education course