BOOKS FOR TEACHERS, ADMINISTRATORS, AND POLICYMAKERS IN HIGHER EDUCATION
An ACPA Co-Publication
Series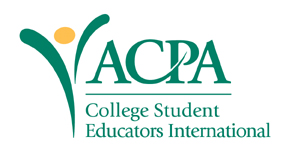 Student Affairs for Academic Administrators
Co-published with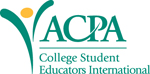 In these days when every college or university needs to make the best use of resources,
Student Affairs for Academic Administrators
is intended to help academic administrators make the best use of one vital campus resource: student affairs. By providing this concise introduction to student affairs as a discipline and a profession, the authors of this volume provide a foundation for working together to improve the student experience and enhance learning.
Since academic administrators typically come up through the faculty ranks, they are unlikely to have a good grasp of what their student affairs colleagues bring to the common work of education. To provide a better understanding, the chapters in this volume cover topics such as:
• The history of student affairs, and functions typically associated with student affairs divisions;
• Current thinking and research in student development theory;
• Theoretical constructs underlying contemporary student affairs practice (and ways to employ these theories in academic administration);
• Diversity issues and their impact on student outcomes in the collegiate environment.
After a chapter on how to build successful collaborations between academic affairs and student affairs, two final chapters explore specific examples of how such collaborations work in practice: Academic honor codes, and undergraduate research. While written for academic administrators, the book also provides valuable insights for those in student affairs seeking to improve understanding and facilitate collaboration with colleagues in academic affairs.
Preface - T. Lynn Hogan
Acknowledgments

Introduction: Changing Terrains, Changing Identities, Jeanne Gunner
Part One: Understanding the Field and its Foundations
1) Student Affairs: A Primer, Holley A. Belch and Amber Racchini
2) Student Development Theory in Academic Affairs, Ellen M. Broido
3) Diversity in Higher Education -- Nancy J. Evans and James DeVita

Part Two: Theory into Practice
4) Collaboration -- Adrianna Kezar
5) Academic Honor Policies -- Jennifer Buchanan
6) Promoting Student Development through Undergraduate Research and Creative Activities -- Korine Steinke Wawrzynski

About the Contributors
Index
history of student affairs; student development theory; academic honor codes; undergraduate research