BOOKS FOR TEACHERS, ADMINISTRATORS, AND POLICYMAKERS IN HIGHER EDUCATION
Promoting Inclusion in Education Abroad
A Handbook of Research and Practice
Co-published with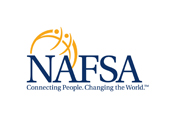 While education abroad – including studying, volunteering, researching, and interning abroad – is increasingly emphasized as a critical factor in preparing undergraduates for a globally interconnected world, diversifying the pool of participants in such activities has proven challenging. Framed within the concept of "inclusive excellence" with the objective of promoting diversity, inclusion, and equity in higher education as foundational to educational excellence, the contributors present research and practices that have been proven successful in improving participation among groups of students traditionally underrepresented in education abroad.
Broader participation in education abroad programming has been a perennial concern at numerous higher education institutions in the U.S., having prompted countless discussions in professional organizations and across campuses among faculty, staff, and students. Many have come to recognize that overseas opportunities are no longer a luxury and instead are a necessity for job seekers entering a more diverse, globally interconnected workplace.
The volume offers a combination of research-based chapters and case studies from leading experts on the barriers that disproportionately impact specific groups of students, including: students with disabilities; first-generation college students; undocumented students; racial and ethnic minorities; science, technology, engineering, and mathematics (STEM) majors; and males. The authors illuminate the issues which may inhibit education abroad participation, from individual to institutional, and present strategies reflecting a broad range of institutional contexts, resources, and needs.
While there has been significant discussion and action to promote broader inclusion in education abroad, this is the first volume focusing on research and practice to achieve these ends, and is intended as a critical resource for practitioners and scholars alike.
"Access has been the primary focus of education abroad professionals' diversity concerns for decades. This volume provides a compelling argument for shifting our attention to inclusion and success as essential methods for increasing the quality and value of education abroad for all students. By presenting research, as a foundation for model practices, this volume offers new directions for scholarship while presenting practitioners with recommendations and practical tools for advancing inclusive excellence."

David Wick, Assistant Professor, International Education Management - Middlebury Institute of International Studies at Monterey
"As the demographics of student populations continue to evolve a greater understanding of pathways towards excellence are essential. High impact practices like study abroad are quickly becoming the rule rather than the exception. This book provides an excellent foundation for professionals dedicated to diversity and inclusion in international education. The writers examine a complete spectrum of identities and their intersections. They provide insight into a series of topics rarely discussed in the academe."

Aaron Bruce, Ph.D.. Chief Diversity Officer - San Diego State University
"This publication makes a significant contribution to the field of education abroad. By providing a comprehensive collection of focused studies, research, and essays, the editors have created an indispensable resource for institutions and organizations seeking to better understand the complexity of serving diverse populations. By providing case studies and models, the book moves beyond the problematics, ultimately offering potential solutions and successful inclusive practices"

Martha Johnson, Assistant Dean, Learning Abroad, Learning Abroad Center - University of Minnesota
"In this practical guide brimming with examples and insights, co-editors Heather Barclay Hamir and Nick Gozik provide university administrators, scholars, and the public with a crisp analysis of why different groups are 'underrepresented and offer ways to increase the diversity of students engaged in international education.

The rich array of examples provided in the chapters of this book rightly highlight the insights of scholar-practitioners working in the field. These experts have valuable data at their fingertips to follow trends and pursue institutional change work. In international education, research can inform practice and practice can inform research. The book embeds education abroad in the context of the larger educational mission of colleges and universities."

Esther Brimmer, Exec. Dir. and CEO of NAFSA – Association of International Educators. She was formerly the assistant secretary for international organization affairs at U.S. Department of State - and professor of practice of international affairs at George Washington University's Elliott School
"By its very nature education abroad brings diverse people together to live with and learn from each other. To be successful, this activity should aspire to be as inclusive as possible. This important book, written by the leading thinkers and practitioners on the topic, provides valuable perspectives that will assist higher education leaders and education abroad professionals to develop strategies, plan initiatives, manage programs and assess outcomes in order to advance this goal."

Brian Whalen, President and CEO - The Forum on Education Abroad
"The purpose of this book, edited by Heather Barclay Hamir and Nick Gozik, is to identify both the challenges faced by underrepresented students in accessing international programs and the practices that can address these challenges. The overall readability of the book reflects the editors' intent for it to be used by 'practitioners and scholars alike'. These practitioners include international education staff, community partners, and those who design and coordinate programs abroad.

Overall, this edited volume provides an important and accessible introduction to the barriers to participation in international programs, and practical program- and institution-level strategies to address these barriers. As the editors point out in the introduction, the work of providing equitable access to international programs cannot just be about increasing the number of students participating in existing programs, but must address how these programs and student experiences will change."

Teachers College Record - .
"In this practical guide brimming with examples and insights, co-editors Heather Barclay Hamir and Nick Gozik provide university administrators, scholars, and the public with a crisp analysis of why different groups are underrepresented and offer ways to increase the diversity of students engaged in international education.

The rich array of examples provided in the chapters of this book rightly highlight the insights of scholar-practitioners working in the field. These experts have valuable data at their fingertips to follow trends and pursue institutional change work. In international education, research can inform practice and practice can inform research. The book embeds education abroad in the context of the larger educational mission of colleges and universities."

Esther Brimmer, Exec. Dir. and CEO of NAFSA – Association of International Educators. She was formerly the assistant secretary for international organization affairs at U.S. Department of State - and professor of practice of international affairs at George Washington University's Elliott School
Foreword
Esther D. Brimmer

Acknowledgments

Part O: Framing the Discussion
1) Making the Case for Inclusion in Education Abroad
Heather Barclay Hamir and Nick Gozik
2) Underrepresentation in Education Abroad: A Review of Contemporary Research and Future Opportunities
Lily Lopez-McGee, David Comp. and Eduardo Contreras

Part Two: Research & Practice
3) Students of Color and Study Abroad: From Barriers to Results
Jinous Kasravi
4) First-Generation College Students and Study Abroad: Examining the Participation Gap and Successful Strategies for Promoting Access
Michelle Tolan and Margaret McCullers
5) There and Back Again: A Study Abroad Journey With Men
James M. Lucas
6) Commitments That Work: Removing Barriers for Students wWth Disabilities in Education Abroad
Ashley Holben and Monica Malhotra
7) Promoting Education Abroad Among Community College Students: Overcoming Obstacles and Developing Inclusive Practices
Rosalind Latiner Raby and Gary M. Rhodes
8) Strategies for Mobilizing Students in the Sciences: A Case Study
Lynda Gonzales, Benjamin Flores, and Sarah Simmons
9) Engineers Abroad: Opportunities for Sophomores in International Education
Amalia Pérez-Juez and Solomon R. Eisenberg
10) Undocumented Students and Access to Education Abroad
Teri Albrecht, Arelis Palacios, and Daniel Siefken

Part Three: Next Steps
11) A Way Forward: Exploring Strategies at Multiple Levels
Andrew Gordon
12) Expanding the Reach of Education Abroad: Recommendations for Research, Policy, and Practice
Heather Barclay Hamir and Nick Gozik

Editors and Contributors
Index
NAFSA; study abroad; international education; student services; high impact practices; travel abroad; student affairs; inclusion; diversity; student access;