BOOKS FOR TEACHERS, ADMINISTRATORS, AND POLICYMAKERS IN HIGHER EDUCATION
Making Global Learning Universal
Promoting Inclusion and Success for All Students
Co-published with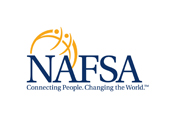 While there is wide consensus in higher education that global learning is essential for all students' success, there are few models of how to achieve this goal. The authors of this book, all of whom are from one of the nation's largest and most diverse research universities, provide such a model and, in doing so, offer readers a broad definition of global learning that both encompasses a wide variety of modes and experiences—in-person, online, and in co-curricular activities at home and abroad—and engages all students on campus. They provide a replicable set of strategies that embed global learning throughout the curriculum and facilitate high quality, high-impact global learning for all students.
The approach this book describes is based upon three principles: that global learning is a process to be experienced, not a thing to be produced; that it requires all students' participation—particularly the underrepresented—and cannot succeed if reserved for a select few; and that global learning involves more than mastery of a particular body of knowledge.
The authors conceptualize global learning as the process of diverse people collaboratively analyzing and addressing complex problems that transcend borders of all kinds. They demonstrate how institutions can enable all students to determine relationships among diverse perspectives on problems and develop equitable, sustainable solutions for the world's interconnected human and natural communities. What's more, they describe how a leadership process—collective impact—can enable all stakeholders across departments and disciplines to align and integrate universal global learning throughout the institution and achieve the aims of inclusive excellence.
Providing examples of practice, this book:
• Offers a model to make global learning universal;
• Provides a definition of global learning that incorporates diversity, collaboration, and problem solving as essential components;
• Describes effective leadership for implementation consistent with the attributes of global learning;
• Illustrates integrative, high-impact global learning strategies within the access pipeline, students' coursework, and co-curricular activities;
• Offers practical strategies for global learning professional development, student learning assessment, and program evaluation;
• Promotes inclusive excellence through universal global learning.
"At a moment when terms like diverse, interconnected and global have become, in the authors' words, 'politically charged dynamite', this book argues persuasively that making global learning universal is essential to student success in an increasingly interconnected world. Organized thoughtfully in three sections that include cogent definitions, exemplary promising practices, and assessment and program evaluation, this publication is required reading for those committed to exploring global literacy in the primary, secondary, and tertiary educational sectors."

Gil Latz, Ph.D., Associate Vice Chancellor for International Affairs, Professor of Geography, and Affiliated Professor of Philanthropic Studies - Indiana University-Purdue University Indianapolis
"From the pioneers of global learning, a much-welcomed guide to this new terrain, written for any postsecondary educator concerned with equity and quality. Landorf, Doscher, and Hardrick offer global learning as an inclusive, participatory process for every student. Unlike traditional international education, global learning dissolves the false binaries of U.S. and global, 'we' and 'other', study abroad and study at-home, so that students learn in and of the world, and not merely about it."

Heather H. Ward, Associate Dean for Study Abroad and International Exchanges - University of North Carolina, Chapel Hill
From the Foreword
"It's almost impossible to dislodge a strong, long-held belief, however much the facts contradict it. This has been the case with default thinking about how to instill college students with a global consciousness and a more expansive understanding of individuals' and nations' responsibilities within a global ecology. For decades, the autopilot response has been 'study abroad.' Making Global Learning Universal: Promoting Inclusion and Success for All Students disrupts those assumptions and offers an alternative that is now institutionalized at Florida International University. In FIU's educational design for universal global learning, students can achieve global learning without a passport. It's a blueprint that relies on moving minds, not bodies.

[This book] records a remarkable institutional venture, provides extraordinary vision, and bolsters the reluctant to not hold back. The authors offer contemporary theories that undergird this new conception of global learning, the engagement with diversity as foundational, the nuts and bolts of how they proceeded and where they stumbled, the strategies that involved 1200 faculty in 97 different professional development opportunities, and the leadership and infrastructure that have been critical to sustaining momentum. This book has redrawn the map for global learning. The authors not only recognize that the world is not flat, but they reveal that it can be seen, understood, experienced, and engaged with right here on American soil."

Caryn McTighe Musil, Senior Scholar and Director of Civic Learning and Democracy Initiatives - AAC&U
"Making Global Learning Universal, a case study of education reform, focuses on the process of integrating global learning into the curriculum and co-curriculum. It's primarily about undergraduates and student learning…[an] ambitious book, drawing larger lessons for (and about) higher education from a relatively limited empirical base. As participants in the international education community, where there is now great interest in the concept of global citizenship, the authors have designed this book to present FIU's model in a way that can 'make it replicable through customization'—so the reader can 'translate, not transfer' the initiative to his or her own 'unique context'.

Making Global Learning Universal gives us a vision of what a thoroughgoing effort to integrate the global agenda into undergraduate education can involve."

- Change: The Magazine of Higher Learning
Foreword: Global Learning Without a Passport—Caryn McTighe Musil
Statement from the President of Florida International University—Mark B. Rosenberg
Acknowledgments
Introduction

Part One: Setting the Stage for Making Global Learning Universal
1) Defining Global Learning
2) Universal Global Learning, Diversity, and the Practice of Inclusive Excellence
3) Making Global Learning Universal through Collective Impact
4) Resourcing Universal Global Learning

Part Two: What Global Learning Looks Like: Mutually Reinforcing Activities
5) Global Learning Professional Development
6) Global Learning Courses at Home and Abroad
7) Global Learning in the Cocurriculum
8) Global Learning in the K-12 Pipeline

Part Three: Sustaining and Expanding Global Learning
9) Student Learning Assessment and Program Evaluation
10) Continuous Communication and Improvement

Conclusion
References
Index
higher education; study abroad; international education; global learning; cultural competence; diversity; integrative learning