BOOKS FOR TEACHERS, ADMINISTRATORS, AND POLICYMAKERS IN HIGHER EDUCATION
An ACPA/NASPA Joint Publication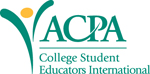 The need for the new role of student affairs assessment coordinator has emerged in response to the increasing demand for outcomes information, the proliferation of data, and the recognition that coordinating this work within divisions is of paramount importance.
For those taking on this role, this book constitutes a practical guide to leading and implementing an assessment program – whether doing so full- or part-time, as an individual or in a multi-person office, or whether reporting to or being in positional leadership.
Recognizing that this function that is new to student affairs, and that those who take it on frequently find themselves in an in-between world, being both embedded with, but also distinct from, their divisional colleagues, this book first addresses the common challenges and issues related to defining and implementing the role and cultivating a culture of assessment. It then deals with the practicalities of creating systems and structures; developing assessment skills throughout the organization; and creating an integrated model for measuring progress towards strategic planning goals, and for informing decision-making and resource allocation.
The book concludes with guidance on leading and maintaining ethical standards related to data collection, storage and sharing for the division, and on navigating the dynamic political environment that assessment professionals will encounter.
"[The] editors have provided a comprehensive guide for coordinating assessment within the complex organizational environments of student affairs divisions. Ostensibly written for newly hired assessment coordinators, the discussions of coordinators' responsibilities presented in this book will also be of interest to experienced incumbents as well as individuals aspiring to these unique roles.

Among the book's many notable strengths is the extensive professional assessment experience of chapter authors and editors. Readers will also find a number of useful tools for organizing and coordinating divisional assessment in almost every chapter, including lists of resources for teaching assessment skills to colleagues, frameworks for strategic planning, and a trove of online resources for developing divisional assessment materials.

While intended for assessment coordinators, this volume is also essential reading for vice presidents and other senior student affairs leaders considering creating an assessment coordinator position or wishing to better understand the role. Faculty members teaching assessment courses may find that the applied nature of the book helps students connect key concepts to professional practice."

Teachers College Record
"Coordinating Student Affairs Divisional Assessment is a comprehensive A-Z guide to establishing, evolving and sustaining a student affairs division assessment program. The authors offer a practical and professionally grounded model to inform and support successful leadership of student affairs assessment.

The beauty and brilliance of Coordinating Student Affairs Divisional Assessment is in the aggregate design it offers to demystify student affairs assessment and make successful leadership accessible.

This book should be on the reading list of every senior student affairs officer, regardless of where his or her division is in implementation of its assessment program, as [it] not only offers a process for initiating assessment program, but also provides a guide for evaluating the successful functioning of programs. Data will continue to be crucial to the success and survival of student affairs, as well as the successful stewardship of student affairs organizations and institutional resources. This book contributes greatly to our ability to have a positive and productive future."Larry D. Roper - , Oregon State University
Figures

Foreword – Larry D. Roper

Preface – Erin M. Bentrim, Gavin W. Henning, and Kimberly Yousey-Elsener
1) Tenet One: Building Capacity in Student Affairs Assessment: Roles of Student Affairs Assessment Coordinators – Erin M. Bentrim and Gavin W. Henning
2) Tenet Two: Cultivating A Culture of Assessment – Gavin W. Henning
3) Tenet Three: Developing Infrastructure for Student Affairs Assessment Practices – Michael Christakis and Dan Bureau
4) Tenet Four: Leading Logistical and Administrative Assessment Tasks in Student Affairs – Justin Keen
5) Tenet Five: Using Technology to Advance Assessment – Erin Bentrim and Ted Elling
6) Tenet Six: Building Talent and Increasing Assessment Knowledge – Vicki L. Wise and Robert W. Aaron
7) Tenet Seven: Connecting Assessment to Planning, Decision Making, and Resource Allocation – James R. Doyle and Ellen S. Meents-DeCaigny
8) Tenet Eight: Cultivating Ethical Assessment Practice – Kimberly Yousey-Elsener and Becki Elkins
9) Tenet Nine: Navigating Politics – Darby Roberts
10) Tenet Ten: "Other Duties As Assigned" – Kimberly Yousey-Elsener and M. Erin Bentrim

Editors and Contributors

Index
student affairs assessment; administrative assessment tasks; resource allocation; ethical assessment practice; divisional assessment;