BOOKS FOR TEACHERS, ADMINISTRATORS, AND POLICYMAKERS IN HIGHER EDUCATION
Teaching Across Cultural Strengths
A Guide to Balancing Integrated and Individuated Cultural Frameworks in College Teaching
Co-published with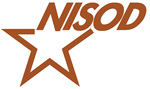 Promoting learning among college students is an elusive challenge, and all the more so when faculty and students come from differing cultures. This comprehensive guide addresses the continuing gaps in our knowledge about the role of culture in learning; and offers an empirically-based framework and model, together with practical strategies, to assist faculty in transforming college teaching for
all
their students through an understanding of and teaching to their strengths.
Recognizing that each student learns in culturally influenced ways, and that each instructor's teaching is equally influenced by her or his background and experiences, the authors offer an approach by which teachers can progressively learn about culture
while
they transform their teaching through reflection and the application of new practices that enrich student learning.
The key premise of the book is that deepening student learning and increasing retention and graduation rates requires teaching from a strengths based perspective that recognizes the cultural assets that students bring to higher education, and to their own learning.
Derived through research and practice, the authors present their Model of Cultural Frameworks in College Teaching and Learning that highlights eight continua towards achieving the transformation of teaching, and developing more culturally balanced and inclusive practices, over time. They present techniques – illustrated by numerous examples and narratives – for building on cultural strengths in teaching; offer tips and strategies for teaching through cultural dilemmas; and provide culturally reflective exercises.
This guide is intended for all faculty, faculty developers or administrators in higher education concerned with equitable outcomes in higher education and with ensuring that all student cultural groups learn and graduate at the same rates.
"Why aren't student success rates in college even across cultural groups? Chavez and Longerbeam unpack this mystery with an insightful and very usable set of ideas for faculty who want to teach to student strengths and support success across cultures. They provide a comprehensive framework for understanding culture and pedagogy. This is an outstanding book that should be read by all faculty members who are puzzled by differences in their ability to relate to students from different backgrounds and by differential rates of success. A huge contribution."

Jane Fried, Professor - , Central Connecticut State University
"Teaching Across Cultural Strengths is a shining star in a night sky of relative darkness on inclusive teaching in the academy. Through their practical yet creative approach, Chávez and Longerbeam make a pivotal impact on the ways culture plays out between and among students and teacher in postsecondary education. Its contribution to students of color and women's learning is substantial, with clear application to these groups as well as others in all academic disciplines. In fact, by placing primary emphasis on culture, this book could bring about a movement to reform the relationship between student and teacher in higher education producing optimal learning in every field. The work presented by these authors can significantly transform teaching on any college campus with a progressive view of learning. Faculty in every academic discipline concerned about student learning and how it occurs through their teaching will find this book practical and insightful. Student affairs educators responsible for professional development, or with deep concern for out of class learning, will find this imperative reading to assist students in their learning, growth, and development. Chávez and Longerbeam get high praise for illuminating the place of culture in post-secondary learning."

Florence M. Guido, Professor - , University of Northern Colorado
"With a focus on student success, especially for this generation with the most diverse students ever to attend college, Teaching Across Cultural Strengths, puts the attention just where it belongs: in the magical arena of the classroom where learning is conjured and on the influence of students' and faculty's cultural identities on how and whether we learn. Every faculty member should read this book. Chávez and Longerbeam provide a richly revised understanding of the dynamics of teaching and of the responsibilities of faculty to learn about this new terrain. They need to do so with the same passion and dedication as they do their area of scholarly expertise. Peppered with a steady range of specific examples of how to create more culturally inclusive pedagogies persuasively supported by faculty testimonies of pleasure at how students are more engaged, no one can pretend it can't be done in their courses. The moving quotes from students threaded throughout the book should prick the conscience of those immobilized into only one form of teaching. Faculty need only to listen to students in this book—and in their own classes—to realize the transformative possibilities they can unleash in their classrooms."

Caryn McTighe Musil, Senior Scholar - , Association of American Colleges and Universities
"Teaching Across Cultural Strengths is an important book that can transform college teaching. It provides a breakthrough approach to addressing the urgent problem of how to teach effectively to an increasingly multicultural and international student body now enrolling in our colleges and universities. Beginning with an important question, 'How does my culture manifest itself in my teaching?', the authors take us on a journey of self-discovery. Their objective is to explain why and how to 'balance the application of diverse cultural strengths to deepen student learning through enhancement of teaching and introspection.' The results are a book filled with rich insights, techniques, best practices, and personal stories of success about what works to engage both students and faculty in college classrooms today."

Roberto Ibarra, Associate Professor, Department of Sociology and Criminology - , University of New Mexico
"The Chavez and Longerbeam book is unusual, if not unique, in analyzing an important dimension of human diversity and developing a very practical approach to using the differences in delivering education. They discuss not only mitigating challenges the differences pose, but also using the differences to enrich the learning experience. Many discussions of the broad topic of "human diversity" are extremely insightful and informative in understanding challenges and benefits of dealing with people who are "different," but usually there is little practical guidance. Chavez and Longerbeam examine how people from "Integrated" and "Individuated" cultures tend to have very different "mindsets," which have profound effects on the ways they learn and teach. For example, those from integrated origins learn most naturally when the whole is considered before the parts, but for individuated students learning is more natural when the parts are considered before the whole. Building on these differences, the authors then make a compelling case for measures that faculty can take to not just to mitigate the challenges to teaching, but also to enrich the educational outcomes for both categories of students such that they are strategically engaged with both ways of thinking and interacting. This is a significant book!"

Brian L. Foster, Provost Emeritus and Professor of Anthropology Emeritus - , University of Missouri – Columbia
"An imbalance in the teaching and learning situation exists when the teacher teaches from one cultural perspective and the student's primary learning experiences come from another cultural perspective. To enhance the possibility that the student will master the learning situation and achieve its deep objectives, it is important that college teachers expand their cultural reach and include multicultural perspectives in the teaching and learning situation that recognizes the cultural assets that students bring to the classroom.

This book offers a comprehensive set of guidelines based on a sound theoretical foundation, and empirical research that will enable college teachers to narrow the gap in cross cultural teaching and student learning and assist teachers in transforming learning for all students across the many cultures that exist in the classroom. By following the steps outlined in this book, teachers can progressively learn about the role of culture in learning while transforming their teaching through introspection, reflection, practice and the application of new teaching pedagogies that deepen student learning.

This…brilliant and engaging…book has the potential to literally change the face of college teaching and learning from a multicultural perspective. No one who reads this text and reflects on its message can continue to teach in the old monocultural ways of teaching and learning."

Joseph L. White, Professor Emeritus of Psychology and Psychiatry - , University of California, Irvine
"Teaching Across Cultural Strengths is a guide for faculty seeking to apply a cultural lens to their teaching practice; the goal is to learn how to 'draw from the cultural strengths of all peoples in service toward equitable and effective teaching and learning'. A central thesis is that university teaching in the United States follows an Oxford or Germanic model that has not adequately served students of color. The authors describe a dissonance between an individuated cultural framework characterized by private, compartmentalized, and linear learning and an integrated cultural framework characterized by mutual, cyclical, and contextually-dependent learning. The intent is not to favor one cultural approach over another but to stress the strengths and potential rewards of pedagogy combining a wider array of cultural norms.

When I was in grade school, Choose Your Own Adventure books were all the rage. These titles were formatted in a way that let the reader jump around in the text to create her own story. In Teaching Across Cultural Strengths<>/i>, Chávez and Longerbeam capture a similar spirit by arranging advice, questions, and activity prompts so that faculty can create their own workshop experience either individually or as a group. No one can be a perfect teacher but we are all called to be reflective teachers. In form and content, this book can be a useful asset on that journey and it is highly recommended."

- Reflective Teaching (Wabash Center)
Foreword

Preface

1) Balancing Cultural Strengths in Teaching

2) Culture in College Teaching

3) Rewards, Dilemmas, and Challenges of Teaching Across Cultural Frameworks

4) Applying Cultural Introspection to Teaching and Learning

5) Strengths-Based Teaching in Cultural Context

6) Top 10 Things Faculty Can Do to Teach Across Cultures

7) Spreading the Cultural Word: Faculty Development on a Larger Scale

8) The Story of Our Work With Faculty

Final Reflections: Toward Learning Equity: Cultivating a Culture of Belief in Students

Appendix A: Guide to Writing a Culture and Teaching Autobiography
Appendix B: Resources

References

About the Authors

Index
Cultural Strengths; Culture in College Teaching; Student Success; Cultural Context; Equity; Teaching & Learning; Cultural Identity