BOOKS FOR TEACHERS, ADMINISTRATORS, AND POLICYMAKERS IN HIGHER EDUCATION
Fostering Habits of Mind in Today's Students
A New Approach to Developmental Education
Co-published with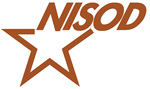 and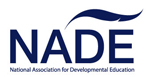 Students need more than just academic skills for success in college and career, and the lack of an explicit instructional focus on the "soft skills" critical to postsecondary success poses a challenge for many students who enter college, especially the underprepared.
Based upon a multi-campus, cross-disciplinary collaboration, this book presents the resulting set of habits-of-mind-based strategies that demonstrably help not only low-income, ESL, and first-generation college students overcome obstacles on the path to degree completion; these strategies equally benefit all students. They promote life-long, integrative learning and foster intellectual qualities such as curiosity, openness, flexibility, engagement, and persistence that are the key to developing internalized and transferrable competencies that are seldom given direct attention in college classrooms.
This contributed volume, written with full-time and adjunct faculty in mind, provides the rationale for this pedagogical approach and presents the sequential instructional cycle that begins by identifying students' assets and progressively focusing on specific habits to develop their capacity to transfer their learning to new tasks and situations.
Faculty from both two-year and four-year colleges provide examples of how they implement these practices in English, math, and General Education courses, and demonstrate the applicability of these practices across course types and disciplines.
Chapters address key factors of college success, including:
* The link between habits of mind and student retention and achievement
* Using an assets-based approach to teaching and learning
* Supporting and engaging students
* Creating inclusive learning communities
* Building confidence and self-efficacy
* Promoting transfer of learning
* Teacher networks and cross-disciplinary collaboration
By foregrounding habits of mind as an instructional lens, this book makes a unique contribution to teaching in developmental and general education settings.
"Fostering Habits of Mind in Today's Students is an edited volume that promises a new approach to developmental education. Rather than focusing solely on how to teach content, it provides model lessons aimed at fostering holistic intellectual growth in students of diverse range and background. The book consists of research-based articles and lesson exemplars. The editors acknowledge in the preface that their intention was to create a practical book that would be useful to fellow educators.

Their experiences as developmental faculty members led them to collaborate with 13 colleagues, supported by a Lumina Foundation grant, to develop a resource to address students' intellectual growth through improving engagement, persistence, motivation, and self-efficacy. Described as a "new approach to developmental education," their work will likely appeal to a variety of educators. Classroom-ready lesson plans are featured in each chapter, and they follow the semester-long trajectory of developmental courses through the first weeks when students and instructors are getting to know one another, mid-term slumps, and the push toward final exams and projects. The inclusion of plans and activities in this manner provides the reader with an immediate ability to implement techniques, which is a particular strength of the book.

I found the book to be compelling and informative; gently offering reminders about the importance of refining one's craft as an educator. Each chapter includes references and research cited, which serve as encouragement, an invitation, to explore concepts related to habits of mind. The combination of detailed references to scholarly research and specific applications of techniques allows educators to use the book to improve their teaching through a direct connection between theory and practice.

Developmental faculty will find applicability of concepts that will be immediately useful in their classrooms, and teachers of first-year student courses will appreciate the practical and pedagogical emphasis on student success. Fostering Habits of Mind is a tool to support the lifelong improvement of our practice in education. Application for professional development purposes is evident throughout—for both seasoned and newer educators."

Community College Review
"Whether you have been teaching for years or have just started your teaching career, this is a wonderful resource that offers practical, engaging insights and ideas for both you and your students."

DeShea R. Rushing - , California State University, San Bernardino
"Want to know how to build community? Teach persistence? Develop curiosity? Motivate students and enhance their self-efficacy? This book argues that all of these attributes and values are teachable and within reach of our students. It provides a trove of classroom activities to build literate habits of mind in the context of English classrooms and those in other disciplines. From debates to Friday Scrabble days, you'll find everything you need to make your classroom a place that nourishes every aspect of your students' intellectual lives."

Roberta Ching - , California State University, Sacramento
"Innovative, engaging, and cheerful, this highly readable book invokes the spirit of Mina Shaughnessy in its positive regard for developmental writers. The authors make a powerful case against a 'deficit-based' view of developmental instruction in favor of a long view that values each learner's unique gifts, intellectual capacity, and potential for growth. The theoretically grounded and effectively scaffolded chapters are loaded with class tested assignments for teaching the 'habits of mind' needed for college and job success. A collaborative effort of fifteen veteran teachers of developmental English and math, this must-read book will help any teacher create a transformative classroom that promotes engagement, curiosity, motivation, risk-taking, self-efficacy, and persistence."

John C. Bean, author of Engaging Ideas: The Professor's Guide to Writing, Critical Thinking, and Active Learning in the Classroom and Professor of English (Emeritus) - , Seattle University
Foreword—Emily Lardner

Preface

Acknowledgments

Introduction
Why Habits of Mind Matter—Jennifer Fletcher

1
Discovering Assets—Hetty Yelland
Super Power Essay —Lydia Graecyn
Reflecting Home Culture—Adela Najarro
Book Building—Adela Najarro
Opening-Week Activities—Ken Rand

2
Creating Communities—Adela Najarro
Pass as a Class—Lydia Graecyn
Building a Supportive Community in the Classroom—Tina Sander
Forming Familias—Adela Najarro

3
Engaging Learners—Jennifer Fletcher and Hetty Yelland
Lazy Teacher or Genius? A Case for Vocabulary Enhancement Through Playing Scrabble in the Classroom—Hetty Yelland
Recess—Jennifer McGuire
The Great Debaters? Well, Close Enough—María Boza
Gender and Miscommunication—Sunita Lanka
Letter to the Editor—Kathleen Leonard

4
Building Confidence—Jennifer Fletcher
Boredom Busters—Jennifer Fletcher
A Different You—Jennifer McGuire
Working the Workshop—Lydia Graecyn
Proofreading: How Can We Polish our Essays When Our Brains and Computers Have Such Limitations?—Tina Sander

5
Developing Students' Self-Efficacy—Adela Najarro
Academic Essay Structure—Adela Najarro
Group Projects: Turning Students Into Teachers—Olga Blomgren
Students Respond to Instructor's Comments on Essays—Rhea Mendoza-Lewis
Cheating? Everyone Cheats—Daphne Young

6
Promoting Transfer of Learning—Jennifer Fletcher
Using the Habits of Mind as a Reflective Tool—Natasha Oehlman
Reading, Writing, and Habits of Mind Reflection Essay—Olga Blomgren
Words of Advice—Jennifer McGuire
Negotiating Transfer Within Sustainability: From Consumer to Policy Maker—Rebecca Kersnar
Writing in the Math Class—Ken Rand

Conclusion—Jennifer Fletcher

Appendi xA: Making Cross-Disciplinary, Intersegmental Partnerships Work
The Story Behind the Exemplars—Jennifer Fletcher and Becky Reed Rosenberg

Appendix B: Connective Learning Log
Questions for Reflection on Transfer of Learning

Appendix C: Habits of Mind Lesson Student Feedback Form

Appendix D: Presurvey of Math

Appendix E: Presurvey of Writing

Appendix F: Postsurvey of Math

Appendix G: Postsurvey of Writing

About the Editors and Contributors

Index
soft skills; integrative learning; general education