BOOKS FOR TEACHERS, ADMINISTRATORS, AND POLICYMAKERS IN HIGHER EDUCATION
An ACPA Co-Publication
Series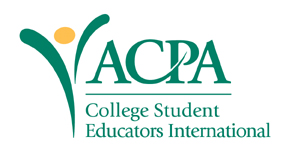 Working With Students in Community Colleges
Contemporary Strategies for Bridging Theory, Research, and Practice
Co-published with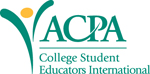 This timely volume addresses the urgent need for new strategies and better ways to serve community colleges' present and future students at a time of rapid diversification, not just racially and ethnically, but including such groups as the undocumented, international students, older adult learners and veterans, all of whom come with varied levels of academic and technical skills
The contributing researchers, higher education faculty, college presidents, and community college administrators provide thorough understanding of student groups who have received scant attention in the higher education literature. They address the often unconscious barriers to access our institutions have erected and describe emerging strategies, frameworks, and pilot projects that can ease students' transition into college and through the maze of the college experience to completion.
They offer advice on organizational culture, on defining institutional outcomes, on aligning shifting demographics with the multiple missions of the community college, on strengthening the collaboration of student and academic affairs to leverage their respective roles and resources, and on engaging with the opportunities afforded by technology.
Divided into three parts – understanding today's community college campuses; supporting today's community college learners; and specialized populations and communities – this book offers a vision and solutions that should inform the work of faculty, administrators, presidents, and board members.
"This book sheds light on multiple areas in which America's community colleges are being shaped by the
multitude of missions (academic, political, social, economic) continually assigned to them. Administrators,
faculty, and professional staff at any institution of higher education as well as city, county, state, and federal
officials who are invested in higher education in their locale would do well to read this book to learn how to
understand, support, and look closer at students in their community."

Reflective Teaching, Wabash Center
"This is a valuable resource that will help readers to understand community colleges and the needs and characteristics of their students as well as help to gauge how agile and responsive these colleges are to demands and changes.

These chapters provide a timely and valuable resource for the array of professionals working to adapt and evolve their practices in an exciting and challenging time for community colleges. The comprehensive treatment of institutional operations and student progress makes this reading an important resource for practitioners, administrators, and faculty. In addition, this book provides insightful strategies and recommendations for strengthening student services and identifying internal and external barriers for change and partnerships.

If you embrace our responsibility to serve the community college student sector effectively, you will turn the pages of this book with the realization that it is a necessary instrument for the community college professional's toolbox."

Susan Salvador, Vice President of Student Services - , Monroe Community College
"Once in a while, a book forces us to reconsider the fundamentals of our practices and that book is Working with Students in Community Colleges. This volume fills a void in the current literature and is a must read for anyone struggling to understand the current dilemmas in community colleges. It will inform and prepare graduate students in higher education administration, counseling, and student affairs programs. Faculty and graduate students can build on research questions introduced in this volume. This volume is an indispensable tool in the administrator's toolkit and will be well used as we go boldly into the future."

Stephanie R. Bulger, District Vice Chancellor of Educational Affairs - , Wayne County Community College District
Acknowledgements

Foreword—Susan Salvador

Preface

Part 1. Understanding Today's Community College Campuses
1) Junior Grows Up: A Brief History of Community Colleges—Lisa S. Kelsay and Betsy Oudenhoven

2) Community College Economic Climate, Policy Landscape, and the American Graduation Initiative—John L. Jamrogowicz

3) College Readiness and the Open Door Mission—Patricia Munsch, Tania Velazquez, and Corinne Kowpak

4) Technology: The New Core Competency—Susan J. Procter and Julie Uranis

Part 2. Welcome to Campus! Supporting Today's Community College Learners
5) Who Are Our Students?—Patricia Munsch and Lisa S. Kelsay

6) Academic and Student Affairs Collaboration: A Value for Student Success Within the Community College Environment—Cara McFadden and Martha Mazeika

7) Student Orientation at Community Colleges—Jessica Hale

8) Residence Life at Community Colleges: Building New Opportunities for Student Learning—Carin W. Barber and Daniel J. Phelan

Part 3. A Closer Look: Specialized Populations and Communities on Two-Year Campuses
9) Older Adult Learning in Community Colleges: A New Wave of Adult Learners—Ramona Meraz Lewis, Eboni M. Zamani-Gallaher, and Christopher Bonapace

10) Two- and Four-Year College Contexts for Student Veterans—Tara Fagan and Shaftone Dunklin

11) Women Community College Student Leaders of Color: An Examination of Student Involvement Theory—Dimpal Jain

12) Looking Across the Research: Social and Cultural Capital's Interplay with Marginalized Student Communities—Jesse S. Watson and Elizabeth Cox Brand

Afterword—Stephanie R. Bulger

Additional Resources—Tamara N. Stevenson

Editors and Contributors

Index
community college administrators; community college campuses; History of Community Colleges; adult learners