BOOKS FOR TEACHERS, ADMINISTRATORS, AND POLICYMAKERS IN HIGHER EDUCATION
An ACPA Co-Publication
Series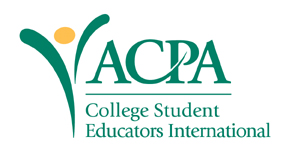 Multicultural Student Services on Campus
Building Bridges, Re-visioning Community
Co-published with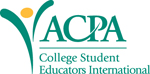 For new professionals in multicultural student services (MSS), this book constitutes a thorough introduction to the structure, organization, and scope of the services and educational mission of these units. For senior practitioners it offers insights for re-evaluating their strategies, and inspiration to explore new possibilities.
The book discusses the history and philosophy of MSS units; describes their operation; asserts the need for integration and coherence across the multiple facets of their work and how their role is influenced by the character and type of their institutions; and considers the challenges and opportunities ahead.
The theme
Building Bridges, Re-Visioning Community
reflects the dual role of MSS. They "build bridges" between underrepresented student populations and the broader institutional environment, between different groups of student populations, and across differences in cultural values and traditions. At a time of increasing diversity on campus, their role is also to champion the "re-visioning" or redefinition of what constitutes community in higher education – in other words to reach beyond serving their traditional constituencies to educate for multicultural competence, and advocate for social justice across the campus commons.
This book is organized in four sections moving the reader from the past to the present to the future, and from a service mission to an educational one. Part One reviews the purposes for which MSS were created, and the evolution of their vision, concluding an overview of how units perceive their needs and challenges today.
Part Two addresses a range of issues – such as race/ethnicity, sexual orientation / gender identity, and religion/faith diversity – commonly addressed by MSS, and, in recognizing the tensions inherent in serving such disparate constituencies, advances ideas for bringing greater integration and coherence to their work.
Part Three considers how institutional context influences the structure and organization of MSS, and addresses such questions as: Who are they serving? What kind of support services and educational programming can they provide? How broadly or narrowly should they define their role, and can they extend their influence through alliances with other campus units?
The book concludes by looking at how MSS can re-vision community to ensure their continued relevance to the college or university community.
An ACPA Publication
"The authors offer a collective vision of multicultural student services (MSS) that takes the best of what we have learned in the past to move forward in re-visioning the higher education community of the future. This is a bold vision of a newly-fashioned MSS that connects and integrates issues of race and ethnicity with those of sexual orientation, gender identity and religious expression, and takes MSS away from the margins of student and academic affairs units to become a key venue to assist in building transformative and democratic campus communities.
"Like Sankofa, the mythic bird that flies forward while looking backward, the authors offer a collective vision of MSS that takes the best of what we have learned in the past to move forward in re-visioning the higher education community of the future. This is a bold vision of a newly-fashioned MSS that: 1) connects and integrates issues of race and ethnicity with those of sexual orientation, gender identity and religious expression, 2) advocates Critical Race Theory as the key lens where MSS can operate, 3) takes MSS away from the margins of student and academic affairs units to become a key venue to assist in building transformative and democratic campus communities, 4) involves the education of majority students as allies for social justice, and 5) integrates multicultural competence with social justice advocacy. I envision MSS as the golden egg in Sankofa's mouth symbolizing the full potential of MSS to take center stage in the transformation of higher education as a socially just organization that emancipates consciousness as it welcomes, supports and validates the full diversity of its students.

Laura I. Rendón, Professor at the University of Texas-San Antonio - , and author of Sentipensante (Sensing/Thinking) Pedagogy
"A fatal flaw among communities of marginalized groups is the lack of documentation of the purpose, creation, and development of their unique organizational structures, environments, and traditions. This book is the resource and chronicle needed to provide a tangible history, written by scholars who have a critical race lens, of the challenges and transitions this administrative area has encountered the past five decades. Insightful, inclusive, and concise the book shares the collective history of multicultural student services across various academic environments and diverse populations. When reading each chapter I had to pause and reflect on the universality of the statements made about multicultural student services and the lack of understanding and knowledge about the impact of this administrative area is because 'no one is telling their story but now it is being told."

Mary Howard-Hamilton, Professor, Higher Education/Educational Leadership, Indiana State University
"This book is an excellent resource for graduate students and new professionals as well as seasoned student affairs professionals who need to understand the depth, breadth, and importance of multicultural student services. History, theory, services, and advocacy for many marginalized populations are addressed, with a focus on a variety of campus types. The book teaches how to build transformative and democratic campus communities while addressing the necessary foundational issues to do multicultural student services work. It is sensitive, inclusive, and clear. I especially urge senior student affairs officers to read this important book. Our diverse student population deserves your attention."

Ronni Sanlo - , Ronni Sanlo Consulting
"This book represents a milestone in the treatment of multicultural services in the literature. It not only expands our understanding of history, but it deepens our consideration of the breadth of issues that must be considered as future multicultural services structures are constructed. Multicultural Student Services on Campus is written in a style that makes the conversation on the vital role of multicultural services accessible to leaders at all levels of the campus community. This book should be on the reading list of any leader concerned with making responsible, informed decisions about how to approach the future of multicultural services on their campus."

Larry D. Roper, Vice Provost for Student Affairs, Oregon State University
"Essays on the history and concerns of multicultural student services; topics include the effect of different campus settings—private liberal-arts colleges, public institutions, community colleges, historically black institutions, and tribal colleges."

- The Chronicle of Higher Ed
"This volume takes a close look at the current challenges facing multicultural student services (MSS) as they are conceived across a variety of institutional settings. Probing both MSS's historical origins and how it is currently implemented, the book focuses primarily on services framed around race and ethnicity, with additional attention to the emerging role MSS plays in addressing students' needs related to two particular areas: gender expression and sexual orientation, and religious and faith identity. While the authors advocate for an intersectional approach that takes gender into consideration, they do not generally regard gender as a primary focus of MSS. Nonetheless, the collection will likely be of interest to readers of On Campus with Women for its holistic approach to identity and its vision of collaboration across student services and academic units.

The volume includes chapters on MSS geared toward the specific aspects of identity mentioned above, as well as chapters examining how MSS manifests in different kinds of institutions: private liberal arts colleges, public institutions, minority-serving institutions, and others. Many of these chapters feature embedded case studies from institutions with a wide variety of histories, missions, and programming. Contributing authors address not only challenges that are particular to context, but also those that manifest widely for MSS practitioners, including that of reaching majority students while still supporting the underserved. Overall, the book takes a practical but visionary approach to the work of preparing the next generation of "diversity change leaders" so they can enact social justice on campuses (298)."

- On Campus with Women
Acknowledgements

BUILDING BRIDGES, RE-VISIONING COMMUNITY: AN INTRODUCTION - D-L Stewart

PART ONE – HISTORY & EVOLUTION OF MULTICULTURAL STUDENT SERVICES
1. Remembering Our Past to Shape Our Future - V. Leilani Kupo
2. Historical & Philosophical Development of Multicultural Student Services -Bettina C. Shuford
3. A Demographic Profile of Multicultural Student Services - D-L Stewart & Brian K. Bridges

PART TWO – MULTICULTURAL STUDENT SERVICES AFFIRMING & INTEGRATING DIVERSITY
4. Engaging Race in Multicultural Student Services - Lori D. Patton, Jessica Ranero, & Kimberly Everett
5. Engaging Sexual Orientation & Gender Diversity in Multicultural Student Services - Nicholas A. Negrete & Christopher Purcell
6. Engaging Religious & Faith Diversity in Multicultural Student Services - Jenny L. Small
7. BridgingIntegrated Identities to Integrated Services - Mary Grace A. Almandrez & Felicia J. Lee

PART THREE – DIVERSE CONTEXTS, SIMILAR GOALS
8. Multicultural Student Services at Private, Liberal Arts Colleges - Kimberly M. Ferguson & Timeka L. Thomas-Rashid
9. Multicultural Student Services at Public Institutions - Dorian McCoy
10. Multicultural Student Services at Community Colleges - Eboni M. Zamani-Gallaher & Stanley Bazile
11. Multicultural Student Services at Minority-Serving Institutions: Historically Black Institutions - Kevin D. Rome Sr.
12. Multicultural Student Services at Minority-Serving Institutions: Tribal Colleges - Les D. Riding In & Robert Longwell-Grice

PART FOUR – BUILDING BRIDGES
13. Negotiating Purpose and Context - Becky Petitt & David McIntosh
14. Developing Collaborations Within Student Affairs - Walter M. Kimbrough & Caretta Cooke
15. Developing Collaborations With Academic Affairs - Corinne Maekawa Kodama & Kisa J. Takesue
16. Working with the Majority - Jamie Washington
17. Preparing Diversity Change Leaders - C. Carney Strange & D-L Stewart
18. Multicultural Competency and Social Justice Advocacy - Robert D. Reason & Kenjus T. Watson
19. Conclusion: Re-Visioning the Future of Multicultural Student Services - Kathleen Manning & Frank Michael Muñoz

About the Editor & Contributors
Index
higher education; student affairs; Multicultural Student Services; Sexual Orientation & Gender; race; religion & faith