BOOKS FOR TEACHERS, ADMINISTRATORS, AND POLICYMAKERS IN HIGHER EDUCATION
An ACPA Co-Publication
Series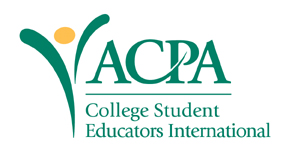 Empowering Women in Higher Education and Student Affairs
Theory, Research, Narratives, and Practice From Feminist Perspectives
Paperback
January 2011
9781579223502
More details
Publisher
Stylus Publishing
Published
25th January 2011
ISBN 9781579223502
Language English
Pages 384 pp.
Size 7" x 10"
Lib E-Book

Library E-Books
We are signed up with aggregators who resell networkable e-book editions of our titles to academic libraries. These editions, priced at par with simultaneous hardcover editions of our titles, are not available direct from Stylus.
These aggregators offer a variety of plans to libraries, such as simultaneous access by multiple library patrons, and access to portions of titles at a fraction of list price under what is commonly referred to as a "patron-driven demand" model.
March 2012
9781579225193
More details
Publisher
Stylus Publishing
Published
1st March 2012
ISBN 9781579225193
Language English
Pages 384 pp.
Size 7" x 10"
E-Book

E-books are now distributed via RedShelf or VitalSource
You will choose the vendor in the cart as part of the check out process. These vendors offer a more seamless way to access the ebook, and add some great new features including text-to-voice. You own your ebook for life, it is simply hosted on the vendors website, working much like Kindle and Nook. Click here to see more detailed information on this process.
February 2012
9781579225209
More details
Publisher
Stylus Publishing
Published
27th February 2012
ISBN 9781579225209
Language English
Pages 384 pp.
Size 7" x 10"
Co-published with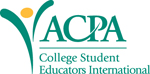 How do we interrupt the current paradigms of sexism in the academy? How do we construct a new and inclusive gender paradigm that resists the dominant values of the patriarchy? And why are these agendas important not just for women, but for higher education as a whole?
These are the questions that these extensive and rich analyses of the historical and contemporary roles of women in higher education— as administrators, faculty, students, and student affairs professionals—seek constructively to answer. In doing so they address the intersection of gender and women's other social identities, such as of race, ethnicity, sexual orientation, class, and ability.
This book addresses the experiences and position of women students, from application to college through graduate school, and the barriers they encounter; the continuing inequalities in the rates of promotion and progression of women and other marginalized groups to positions of authority, and the gap in earnings between men and women; and pays particular attention to how race and other social markers impact such disparities, contextualizing them across all institutional types.
Written collaboratively by an intergenerational group of women, men, and transgender people with different social identities, feminist perspectives, and professional identities— and who, in the process, built upon each other's work—this volume constitutes a call to educators and scholars to work toward centering feminist and other marginalized perspectives in their practice and research in order to equitably address the evolving complexities of college and university life. Employing a wide range of theoretical lenses, examining a variety of models of practice, and giving voice to a diversity of personal experiences through narrative, this is a major contribution to the scholarship on women in higher education.
This is a book for all women in the academy who want to better understand their experience, and to dismantle the remaining barriers of sexism and oppression—for themselves, and future generations of students.
An ACPA Publication
"After a foreword and preface, the collection is held together in four thematic sections. Each section opens with a pertinent quotation from a work the editors wish to acknowledge. After the four to six scholarly articles, each section concludes with a subset of three or four pieces appearing under the repeated heading "Narratives on Gender and Feminism." Editors placed these essays at the end of the sections 'to highlight how theoretical frameworks, research questions, methodological approaches, policies, and procedures remain political and have direct implications on people's daily lives.' Anyone interested in the experiences of women in the world of academia will learn from consulting this collection."

Alison Downie, Indiana University of Pennsylvania - Teaching Theology & Religion
"The authors and editors have done a remarkable job conveying the multivocal, multilayered, and complex nature of feminist inquiry... Overall, the theory, practice and research contributions were most impressive... The narratives, in turn, were extraordinary."

- Journal of College Student Development
"Pasque and Nicholson's Empowering Women in Higher Education and Student Affair's best feature is the experiences shared by the women featured in the book. From student affairs professional's mentorship early in her career, to experiences of immigrant Italian American's, the book expands cultural awareness and competence. It provides a rich history of women administrators in higher education and provides insight to how the feminist movement aided in where we are today. It offers practical wisdom for those experiencing barriers in their own career progression and those who may wish to serve as a mentor... This book would be an excellent recommendation for young professionals seeking insight for professional development or perhaps even women graduate students. It would serve as an excellent common book for a women's studies or higher education leadership course, or even for a circle of colleagues on your campus."

- NACADA Journal - National Academic Advising Assocation
"The volume takes an interactive approach, with many writers referring to the works of others who contributed to the book. The book thus follows a guiding thread that might otherwise be absent in a collection of such variety. Research on topics like work–life balance both confirms previous findings and makes important points in its own right. Meanwhile, personal essays lend depth and texture that is difficult to evoke even in the most nuanced qualitative studies. The editors share a vision for higher education that is clearly worth considering, and their book is one step toward making that vision a reality."

- On Campus with Women
"Documents the persistence of gender inequalities"

- The Chronicle of Higher Ed
Foreword – Linda J. Sax
Preface—Penny A. Pasque and Shelley Errington Nicholson
Section I: Setting the Context: A Contemporary (Re)Examination of Women in Higher Education and Student Affairs
1) An Introduction to Feminism and Feminist Perspectives in Higher Education– Shelley Errington Nicholson and Penny A. Pasque
2) Reflections From "Professional Feminists" in Higher Education: Women's and Gender Centers at the Start of the Twenty-First Century—Susan Marine
3) "Each Generation of Women had to Start Anew":A Historical Analysis of Title IX Policy and Women Leaders in the Cocurriculum—Jennifer LeeHoffman
4) The Powerful Collaborations Between Deans of Women and Directors of Physical Education:
Syracuse University's Contributions to the History of Student Affairs, 1930s–1950s—Thalia Mulvihill

Narratives on Gender and Feminism
From Disembodied to Whole:Carving Out Space for My Race and Gender Identities—Rosemary J. Perez
She's Just a Girl—Cindy Clark
Storied Institutions: The Complexity of Catholic Women's Colleges—Kelly T. Winters

Section II: Considering Experiences of Women throughout the Academy: An Exploration of Undergraduates, Graduate Students and Administrators
5) Female Graduate Students Work-Life Balance and the Student Affairs Professional—Rachael L. Simpson and Kim L. Filer
6) High-Achieving Women: Navigating Multiple Roles and Environments in Academic and Student Affairs—Monica Marcelis Fochtman
7) Toward Self-Investment: Using Feminist and Critical Race Lenses to Analyze Motivation, Self-Esteem, and Empowerment of Women's College Students—Annemarie Vaccaro
8) The Influence of Gender: A Conceptual Model From Women Doctoral Students in Computer Science—Jennifer Sader
Narratives onGender and Feminism
The Story of One YAO Woman—Dorothy B.Nkhata
Growing Up at Douglass—Jennifer Dudeck-Lenis
Intercultural Contexts When Traveling Abroad—Kristie Atkinson
Inconsistency as Constant:One's Story of Reclaiming Gender—Robbie

Section III: Exploring Identity Contexts: The Intersections of Class, Gender, Race, and Sexual Orientation for Faculty, Administrators, and Students
9) How Race Matters: Race as an Instrument for Institutional Transformations: A Study of Tenured Black Female Faculty—Venice Thandi Sulé
10) Life Stories From the Daughter of First-Generation Italian Immigrants: Gender, Ethnicity, Culture, and Class Intertwine to Form an Italian American Feminist—Florence Guido-DiBrito
11) Economically Disadvantaged Women in Higher Education: Hearing Their Stories and Striving for Social Justice—Penny J. Rice
12) Sister Circles: A Dialogue on the Intersections of Gender, Race, and Student Affairs—Mariama Boney; Linda Contreras Bullock; Cie Cochran; Irene Kao; and Amanda Suniti Niskode-Dossett
13) Using Queer Theory to Explore Lesbian College Students' Multiple Dimensions of Identity—Elisa Abes, and David Kasch
14) Identity Development in College Women—Amy Stalzer Sengupta and Yvette Loury Upton

Narratives onGender and Feminism
The Story of Maya—XyantheNeider
Intersection of Identities:One Woman's Journey—Kimberley Fernandes
Is Your Profundity aTrammel or aTreasure? Lessons inAbility and Identity—Rachel Wagner

Section IV: Advancing the Future: Strategies for Changing Dominant Paradigms
15) The Campus Women's Center as Classroom: A Model for Thinking and Action—Jennifer R. Wies
16) In (Re)Search of Women in Student Affairs Administration—Tamara Yakaboski and Saran Donahoo
17) Campus-Based Sexual Assault Prevention: Perspectives and Recommendations From Program Facilitators—Lindsay M. Orchowski, Eric Zimak, Troy Robison, Justin Reeder, Ryan Rhoades, Christine A. Gidycz and Alan Berkowitz
18) Learning and Leading Together: A Cohort-Based Model for Women's Advancement—Lee S. Hawthorne Calizo

Narratives on Gender and Feminism
Testimonial and Future Thinking—Kelly E.Maxwell
On Love, and Its Place in the Academy—CaydenMak
Change a Life —Vanidy Bailey

Section V: Envisioning and Acting on a Feminist Future
20) Envisioning A New Future With Feminist Voices: esearch and Practice From Feminist Perspectives—Amanda Suniti Niskode-Dossett, Shelley Errington Nicholson, and Penny A. Pasque
sexism in higher education; feminist pedagogy; equity in higher education