BOOKS FOR TEACHERS, ADMINISTRATORS, AND POLICYMAKERS IN HIGHER EDUCATION
An ACPA Co-Publication
Series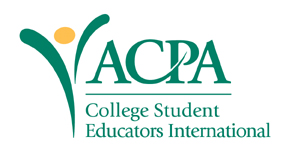 Facilitating Intergroup Dialogues
Bridging Differences, Catalyzing Change
Co-published with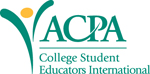 Intergroup dialogue has emerged as an effective educational and community building method to bring together members of diverse social and cultural groups to engage in learning together so that they may work collectively and individually to promote greater diversity, equality and justice.
Intergroup dialogues bring together individuals from different identity groups (such as people of color and white people; women and men; lesbian, gay, and bisexual people and heterosexual people), and uses explicit pedagogy that involves three important features: content learning, structured interaction, and facilitative guidance.
The least understood role in the pedagogy is that of facilitation. This volume, the first dedicated entirely to intergroup dialogue facilitation, draws on the experiences of contributors and on emerging research to address the multi-dimensional role of facilitators and co-facilitators, the training and support of facilitators, and ways of improving practice in both educational and community settings. It constitutes a comprehensive guide for practitioners, covering the theoretical, conceptual, and practical knowledge they need.
Presenting the work and insights of scholars, practitioners and scholar-practitioners who train facilitators for intergroup dialogues, this book bridges the theoretical and conceptual foundations of intergroup relations and social justice education with training models for intergroup dialogue facilitation.
It is intended for staff, faculty, and administrators in higher education, and community agencies, as well as for human resources departments in workplaces.
Contributors:
Charles Behling, University of Michigan, Ann Arbor, The Program on Intergroup Relations
Barry Checkoway, University of Michigan, Ann Arbor, School of Social Work
Mark Chesler, University of Michigan, Ann Arbor, The Program on Intergroup Relations
Keri De Jong, University of Massachusetts at Amherst, School of Education
Roger Fisher, University of Michigan, Ann Arbor, The Program on Intergroup Relations
Nichola G. Fulmer
Patricia Gurin, University of Michigan, Ann Arbor, The Program on Intergroup Relations
Tanya Kachwaha, University of Massachusetts at Amherst, School of Education
Christina Kelleher, Institute for Sustained Dialogue, Sustained Dialogue Campus Network
Ariel Kirkland, Occidental College, Student facilitator
James Knauer, Lock Haven University of Pennsylvania, Democracy Lab
Joycelyn Landrum-Brown, University of Illinois at Urbana-Champaign, Program on Intergroup Relations
Shaquanda D. Lindsey, Occidental College, Student facilitator
David J. Martineau, Washington University, St. Louis, School of Social Work
Kelly E. Maxwell
Biren (Ratnesh) A. Nagda
Teddy Nemeroff, Institute for Sustained Dialogue, Sustained Dialogue Campus Network
Romina Pacheco, University of Massachusetts at Amherst, School of Education
Priya Parker, Institute for Sustained Dialogue, Sustained Dialogue Campus Network
Jaclyn Rodríguez, Occidental College, Department of Psychology
Andrea C. Rodríguez-Scheel, Occidental College, Student facilitator
Michael S. Spencer, University of Michigan, Ann Arbor, School of Social Work
Monita C. Thompson
Norma Timbang
Thai Hung V. Tran
Carolyn Vasques-Scalera, Independent Scholar
Thomas E. Walker, University of Denver, Center for Multicultural Excellence
Kathleen Wong (Lau), Arizona State University/Western Michigan University, Intergroup Relations Center/
Intercultural Communication
Anna M. Yeakley, Independent Intergroup Dialogue Consultant
Ximena Zúñiga, University of Massachusetts at Amherst, School of Education
"Facilitators and facilitator trainers in higher education are the primary audience of this book. It would be highly useful, however for anyone dealing with diversity in classroom and community groups because of the values, intergroup dynamics, and educational processes it invokes. Even if one did not embark on a fully developed dialogue program, the book and its cited literature comprise an inspiring and useful resource that emphasizes critical awareness and commitment to acting for social justice."

Mary Ann Zimmer, Marywood University - Teaching Theology & Religion
"This valuable volume focuses on an aspect of intergroup dialogue that is rarely discussed in depth: the experiences of facilitators, who are often undergraduate students. The book incorporates guidelines for facilitator training with rich examples of facilitation challenges and consequences, including long-term outcomes for the facilitators themselves. Drawing on an array of models for dialogue on campus and in the community, contributing authors offer important resources particularly for those doing facilitator training on campuses, but also for anyone interested in this important pedagogical strategy."

- Diversity and Democracy
"This is an invaluable resource for college administrators and faculty. As today's elected leaders and media shout past one another, our next generation needs to learn how to talk and work together across our political and social differences to address critical global concerns. This scholarly book provides the research and necessary practical, hands-on experience of how to facilitate constructive intergroup dialogues with students from different backgrounds."

David Schoem, Director, Michigan Community Scholars Program, University of Michigan; Co-Editor of Intergroup Dialogue: Deliberative Democracy in School, College, Community and Workplace
"This volume is a panoramic yet intimate examination of the value of intergroup dialogues and the training of the facilitators in many settings. It incorporates the best research and theory with anecdotal and eloquent accounts from participants, both faculty members and students. From survey research and personal experience, the authors explore the habits of mind and interpersonal skills needed to facilitate intergroup dialogue successfully in the cause of both education and justice. A must-read."

Nancy Cantor, Chancellor of Syracuse University
"This book is a treasure trove of theory, research, and personal narratives of both successes and challenges. Anyone interested in developing an intergroup dialogue program, or using the intergroup dialogue method in other courses, campus organizations, research labs, or other educational settings composed of people from diverse backgrounds will find this book their most important resource. So, too, will practitioners who work with diverse groups of people in communities and in state, national, and international organizations."

Patricia Gurin, Nancy Cantor Distinguished University Professor Emerita of Psychology and Women's Studies, University of Michigan
Foreword—Patricia Gurin

1) Deepening the Layers of Understanding and Connection: A Critical-Dialogic Approach to Facilitating Intergroup Dialogues—Biren (Ratnesh) A. Nagda and Kelly E. Maxwell

2) In the Hands of Facilitators - Student Experiences in Dialogue and Implications for Facilitator Training—Anna M. Yeakley

SECTION ONE: Intergroup Dialogue Facilitation: Training for Classroom-based Experiences

3) Training Peer Facilitators as Social Justice Educators: Integrating Cognitive and Affective Learning—Kelly E. Maxwell, Roger B. Fisher, Monita C. Thompson, and Charles Behling

4) Facilitator Training in Diverse, Progressive Residential Communities: Occidental College as a Case Study—Jaclyn Rodríguez, Andrea Rodríguez-Scheel, Shaquanda Lindsey, and Ariel Kirkland

5) Preparing Critically Reflective Intergroup Dialogue Facilitators: A Pedagogical Model and Illustrative Example—Ximena Zúñiga, Tanya Kachwaha, Keri DeJong, and Romina Pacheco

6) (Re)Training Ourselves: Professionals Who Facilitate Intergroup Dialogue—Kathleen (Wong) Lau, Joycelyn Landrum-Brown, and Thomas E. Walker

SECTION TWO: Intergroup Dialogue Facilitation Training for Applications to Campus and Community Settings

7) Training Students to Change Their Own Campus Culture Through Sustained Dialogue—Priya Parker, Teddy Nemeroff, and Christina Kelleher

8) Democracy Lab: Online Facilitation Training for Dialogic Teaching and Learning—James T. Knauer

9) Intergroup Dialogue Facilitation for Youth Empowerment and Community Change—Roger B. Fisher and Barry N. Checkoway

10) Extending Intergroup Dialogue Facilitation to Multicultural Social Work Practice—Michael S. Spencer, David J. Martineau, and naomi m. warren

SECTION THREE: Learning From and With Intergroup Dialogue Facilitators: Voices on Identity, Alliances, and Career Commitments

11) Identity Matters: Facilitators' Struggles and Empowered Use of Social Identities in Intergroup Dialogue—Kelly E. Maxwell, Mark Chesler, and Biren (Ratnesh) A. Nagda

12) Not FOR Others, But WITH Others, For ALL of Us: Weaving Relationships, Co-Creating Spaces of Justice—Biren (Ratnesh) A. Nagda, Norma Timbang, Nichola G. Fulmer, and Thai Hung V. Tran

13) Changing Facilitators, Facilitating Change:The Lives of Intergroup Dialogue Facilitators Post-College—Carolyn Vasques-Scalera
structured interaction; community building; facilitative guidance